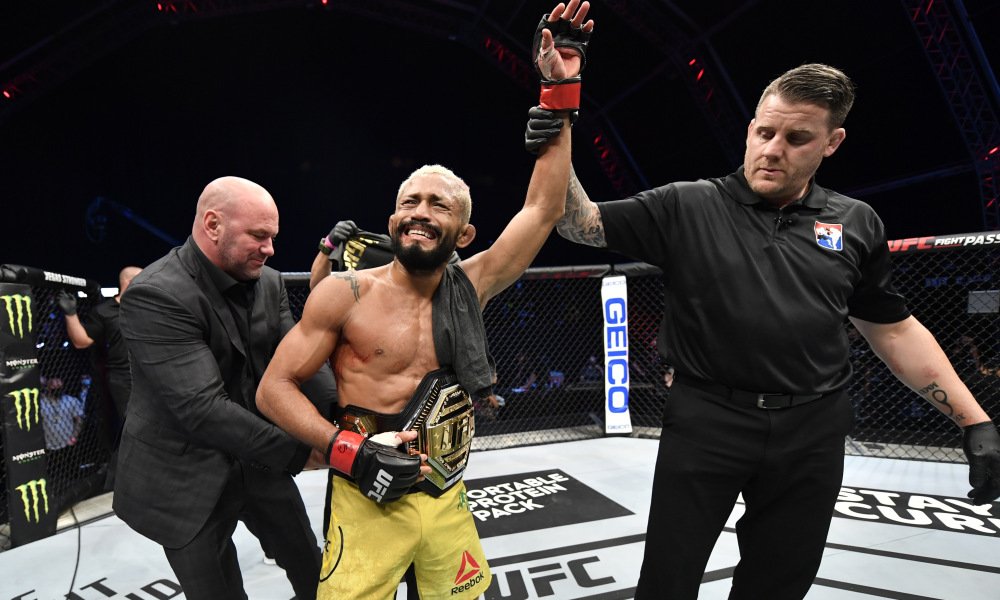 Deiveson Figueiredo is planning to make 2021 a memorable one for himself. The Brazilian, who is currently the UFC Flyweight Champion, recently revealed how he would like to go about in 2021. After an impressive 2020, which saw him go unbeaten in four fights, although the fourth ended in a draw, the Brazilian seems hungry for more.
Speaking to MMA Fighting, Deiveson Figueiredo seemed very eager in making more pay-per-view points, as he felt that he didn't make the desired number of PPV points last year. He also felt the need for another BMF belt, against Henry Cejudo!
"I gave my all, I love fighting in the UFC" – Deiveson Figueiredo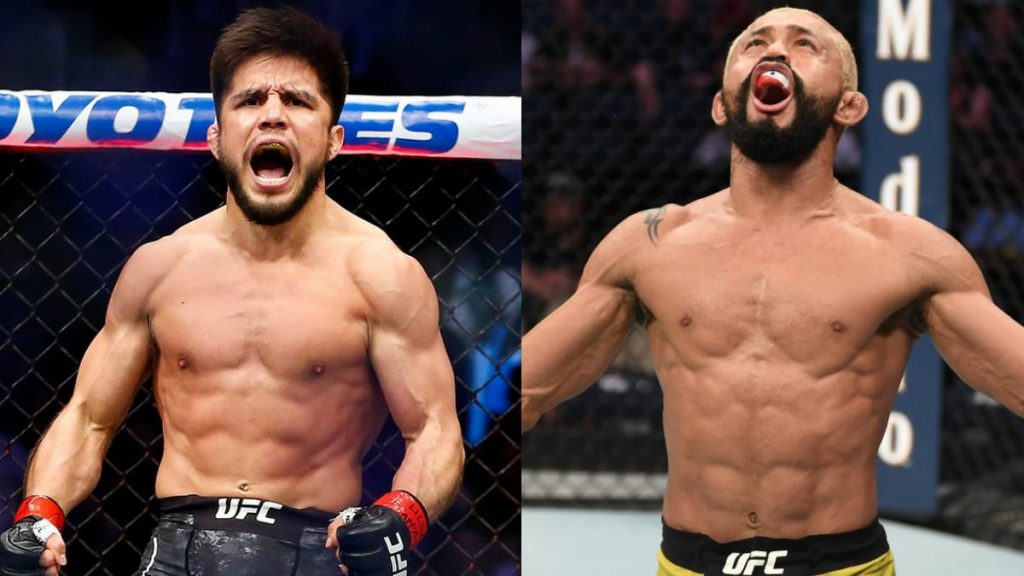 Talking about the how the PPV points he made in 2020 were not up to the mark, Figueiredo said, "I gave my all, I love fighting in the UFC. I went in the octagon to break myself into pieces and give them the fight of the night because that's what fans want to see, fighters that don't slow down, that go in for a bloody game. I'm that type of fighter, you know, so I want the UFC to look at me with different eyes, that they give me pay-per-view [points]. It's missing some pay-per-view in my purse. If they already add it to this [UFC 256] fight, that would be great, brother, but I would like to start making pay-per-view [money] for my next ones. I deserve this. I love working for the UFC and I want to be more valued, you know?" [via MMA Fighting]
Speaking about the BMF Belt, "[I want] a superfight for the 'BMF' belt. If the UFC wants this, I'm in. It would be another great fight to add to my game. They could do a belt between the 125 and 135 divisions, set up a weight and see who's the baddest motherfucker in the lightweights. I want to fight Cejudo, man. He talks a lot, he's always talking about everyone, so I want to stop this guy. I want to shut his mouth," Figueiredo said. [via MMA Fighting]
Will Figueiredo have the 2021 he desires? Can we get to see a match-up between Deiveson Figueiredo and Henry Cejudo for the seocnd 'BMF' title?
Also Read : Khabib Nurmagomedov's coach Javier Mendez reveals which lightweight deserves a title shot