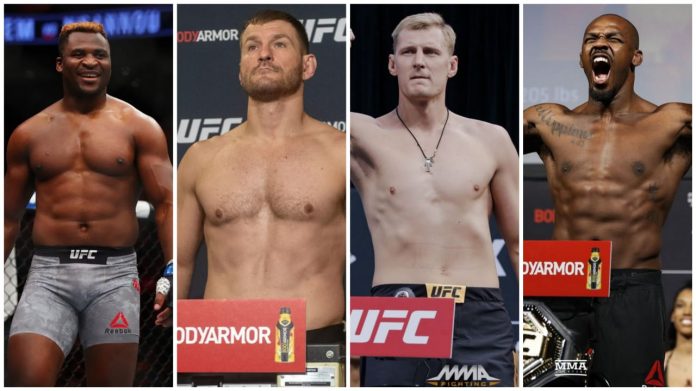 Alexander Volkov just put up an incredible performance after defeating Alistair Overeem via knockout in the second round at UFC Vegas 18.
Volkov is a former Bellator champion and is now demanding a title match after a dominating performance he holds a record of 33-8 and is now on a two-fight winning streak.
In the post-fight interview he said, "I want to fight for the belt, for sure, but we'll see. We'll have some good fights in the future at heavyweight, so we'll see how it finishes and we'll see what will be my place. But for sure, I would like to take a title shot."
"I feel really excited and I feel great. It's my time, and I'm coming for the belt, "I work a lot. I feel now I'm in really good shape, but for sure in the future I'll be feeling better and better."
"So, this is not the end of my shape and my form," Volkov said. "I will get better and I'm trying to make hard camps, working on all my skills that I didn't do before, and I've become better."
Heavyweight division is stacked with title challengers
Stipe Miocic the heavyweight champion is going to defend his title against Francis Ngannou, in their previous encounter Miocic won the fight but it's worth mentioning that Francis's game has grown leaps and bound since their last encounter.
Stipe mentioned that his growth is not a matter of concern for him because his game has also improved since then. After this fight the most dominant light-weight to ever step inside the octagon Jon Jones is ready to make his heavyweight debut and will be getting an immediate title shot.
Now with Volkov in line the champ Miocic needs to be more careful than ever.
Also read: "You're a true warrior Alexander Volkov. Congrats on the win!" Overeem congratulated Volkov for his incredible performance.