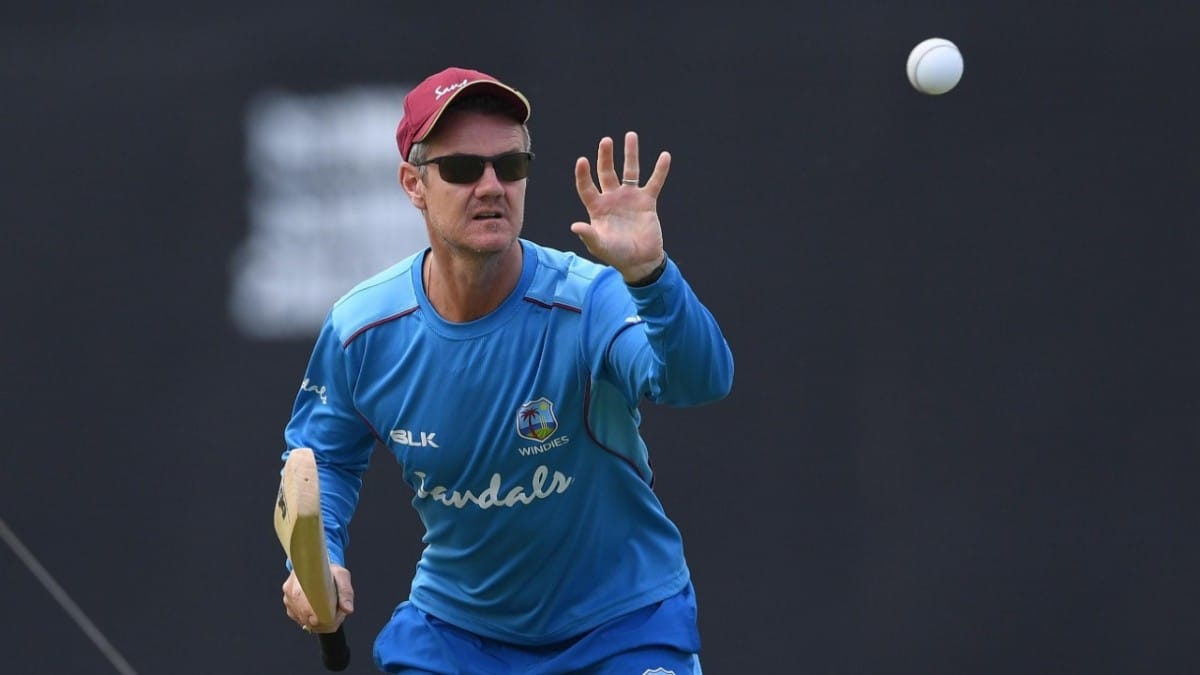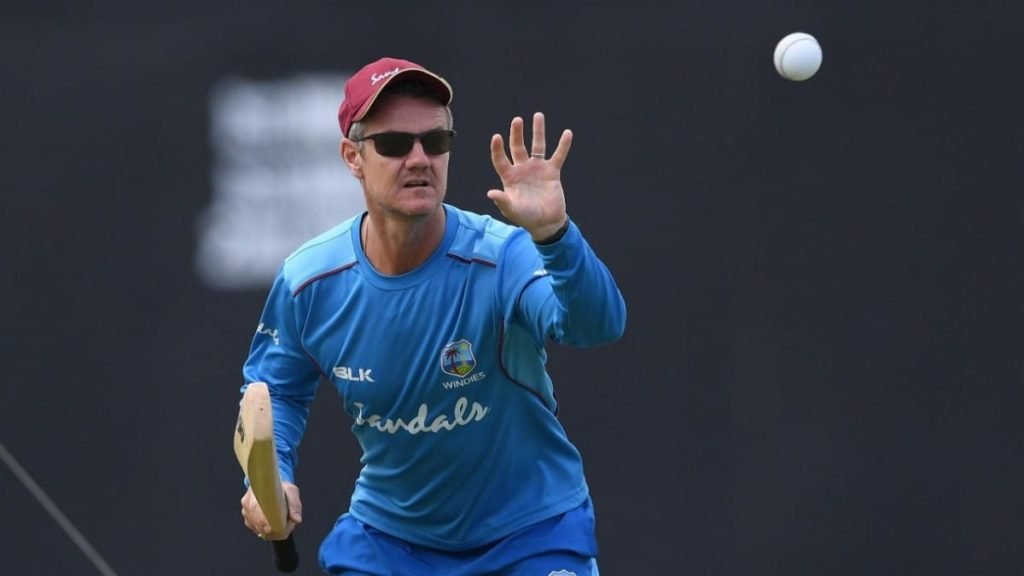 Toby Radford is among the most well-spoken people you could come across. The 49-year-old is a respected and revered coach in world cricket and it is clear as to why that is so. Radford is a man who oozes wisdom when he speaks. His knowledge of cricket is immense, his understanding of players is on point and his focus and commitment is exceptional. This is a man who goes about his business with aplomb and gets the job done.
Toby Radford has been occupied with the game of cricket ever since he was a young boy. He played for Middlesex from when he was about 16 before making his move to coaching. Radford has set up academies in England and the West Indies, has been the head coach of Middlesex and Glamorgan, has worked with West Indies as their batting and assistant coach, he has coached coaches. In short, this is a man who has seen it all in the game of cricket. Radford was also recently appointed as the head coach of the High-Performance Unit of the Bangladesh Cricket Team and he has begun work with the team.
The Welshman spoke to firstsportz.com in an exclusive interview about his early years, his time with the West Indies, coaching players like Eoin Morgan and Jason Holder, the current Bangladeshi team and so much more.
Excerpts from the exclusive interview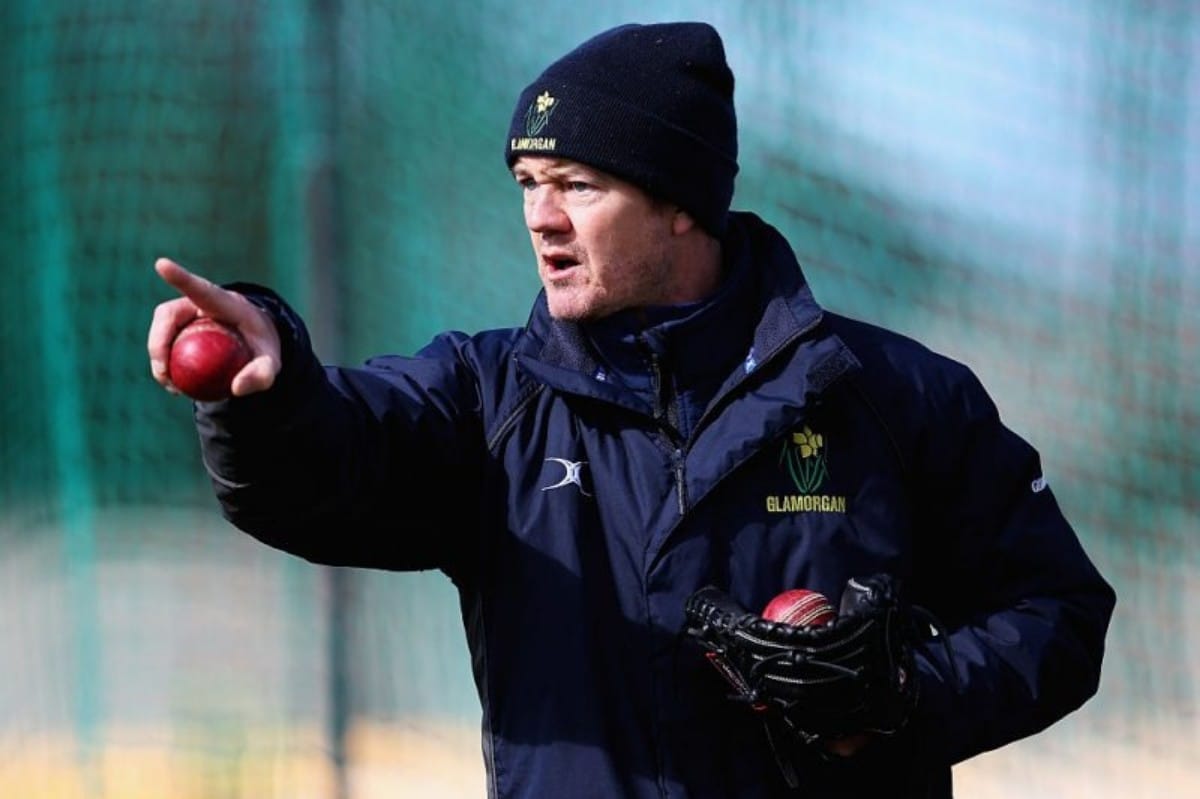 Let's begin with your career. Can you talk us through your journey from being a cricketer to taking up coaching?
I played professionally at Middlesex from a very early age at about 16. I played in a very strong side that had a lot of England players like Mike Gatting, Mark Ramprakash and West Indies' Desmond Haynes. In my winters, along with studying journalism, I'd stay home in England and that's when I started coaching. At about 18,19 I was coaching in the primary and secondary schools and getting a passion for coaching and developing young players. I did my Level 1 and Level 2 ECB coaching early on. While I was playing professionally in the summer, in the winter I went about developing young players in schools and clubs. That's how my passion for coaching came.
I then set up an academy for Middlesex and the likes of Eoin Morgan, Dawid Malan and Steven Finn came through that. I then became head coach of Middlesex and won the T20 tournament in 2008. I then set up a high performance center in West Indies and the likes of Jason Holder and Shannon Gabriel came through that. I then became the batting and assistant coach for West Indies and worked with the likes of Ottis Gibson where I won the World T20 in 2012. Then I was head coach for Glamorgan. Now I've taken a job as the High Performance coach in Bangladesh. It all started at an early age during the winters when I went into schools and worked with younger players. I started at the base level which is very important for all coaches.
Were you always aiming at becoming a cricketer in your childhood and a coach after your retirement or were they decisions that you made along the way? What influenced these decisions?
For me, I obviously wanted to play for England. I played for young England and the U-19 for tours of Australia and New Zealand. But I was one of those players who broke all records for the second XIs but never fulfilled at the first XI level. I think I never fulfilled my potential. But I loved coaching and when I finished playing, there was a choice: Either go into journalism – my dad was a famous investigative journalist or to get into cricket. I felt that my knowledge and experience was in cricket. I knew at the point that since I didn't reach the top as a player, I wanted to put all my efforts into being one of the best coaches around. I've channeled my energy I would have put into playing and put that into coaching.
I've been coaching for 24 years now and it's been a gradual, learning process. It could have easily been journalism but I'm glad I chose cricket because that's where my love and passion is. I spent so many years hitting cricket balls with my dad that I didn't want to waste all that practice and effort. But I felt at least if you're not playing in the top end, you're working in the top end and helping players put up performances on the field instead of you yourself going and putting the performances.
You're now the Head Coach of the BCB High-Performance Unit. Can you explain to us what exactly a coach of a HP unit does and how it differs from the various other coaching staff?
It's my job to look after the 25 players at Bangladesh and a staff of physios, fitness trainers and specialist coaches. I have to manage them and put training programs together. It is my job to decide on how we want to train as a group and also individually. This includes the strengths and weaknesses of each player and how I build relationships with each player and increase their knowledge of the same and how they can become better and fully fledged international cricketers.
So on this last camp, we spent time on all different formats. We covered practical areas as well as technical areas. I spent a lot of one-on-one time. I run the whole program and also do a bit of coaching in my specialist areas. But I make sure that I have the good balance of enough individual time with each player to know and understand them and also enough time as a team so we can talk tactics.
I assume you've met the players at training camps that the team had and have already started with your coaching duties. How was the experience coaching them? Did you focus on any aspect of the game in particular?
I'd heard that Bangladesh have very good young players. The current U-19 team are World Champions. When I went there, I was highly impressed by their ability, work rate, work ethic, their desire. They are coachable, humble and nice to work with. I really enjoyed it and was impressed with them as cricketers and human beings. Having worked with West Indies and played against Bangladesh, I felt that the latter are good on their own patch on spinning wickets and know to bat and bowl there. But they struggle away from home and this happened especially in West Indies where we knocked them out within 3 days.
I feel that there should be a focus on the long format and developing good Test cricketers. It is important to have bowlers who can bowl long spells and batsmen who can get 150s, 200s. A lot of work is thus focused on getting them used to playing on different conditions so that they are as potent as how they are at home. We're obviously focusing on the T20s and ODIs as well but I'm a firm believer in the fact that if you get the basics and have good Test match skills, you can always develop from there for the shorter format.
What are your thoughts on Bangladeshi cricket's potential? Do you think the side is capable of challenging the big guns consistently and maybe win trophies in the near future?
I think Bangladesh cricket has some real talent coming through and I was pleasantly surprised with the ability of the younger players and their desire to get better, their work rate, practice and so on. It's great as a coach to work with players who work harder and are willing to practice a great deal. I see some real quality. I think some of these players will put pressure on the first team players for their place in the line-up soon.
With such a good batch of young players coming through, I think it looks really good for the future. There are good technical batters, excellent spinners, consistent pacers. They are getting fitter as well to play in the heat and in the longer formats of the game. It looks like a really positive future for Bangladesh cricket.
Bangladesh has an exciting mix of experienced players and young talents. Do you think the young and upcoming cricketers have it in them to emulate the consistency and success of their senior stars like Mushfiqur Rahim, Mahmudullah, etc.?
I ran one of the sides for an internal 50-over competition. I had a mix of young players in the side along with the likes of Mushfiqur Rahim. He's a top international player. It was great to have the young players learning from someone experienced like Mushfiqur. I was telling the younger players how they can learn a lot from Mushi. He has all good qualities of a top, international cricketer. In the future for Bangladesh, I think Bangladesh will have a strong core of top end players like Mahmudullah, Mushi and some of the youngsters coming around them.
How did you enjoy your time with West Indies where you won the ICC World T20 in 2012? Can you talk us through the experience? Would you say that is the highest point in your coaching career?
I had a wonderful time with West Indies. From the time I went in 2010 to set up a High Performance Center which had a young Jason Holder and Shannon Gabriel, I've enjoyed every bit of it. Quite a few of the current Test team came through that group as well. I then developed into becoming their batting and assistant coach. Winning the 2012 T20 WC was fantastic and one of the highlights of my career. Just the opportunity to work with the Chris Gayles, Marlon Samuelses and Shivnarine Chanderpauls really helped me develop as a coach as well. At such a stage, you don't dictate as to what these players do. You work with them and learn with them. You learn from them as much as they learn from you. So I loved that and the passion of the West Indies and how they played their cricket.
Although I don't work with them anymore, a lot of their players like Jase Holder are very good friends of mine. Even in this last year, I've been working with Jermaine Blackwood. I've set up an internet coaching thing where players send their batting footage from around the world and I analyze the same for them. Blackwood sent me stuff earlier on last year. He'd send me footage, I'd send him notes back. We'd then chat on Zoom or Skype. I've had a lot of videos coming in. Hopefully, it's something I can continue to develop because I enjoy helping players. I still have a very good relationship with Blackwood, Holder and the other West Indians. I look back on it as a great 10 years. Great part of the world. Very nice people. And we had some major successes. They've got some great talent, I wish them well.
I read an article in The Sun about how you had a nine-hour meeting ahead of a match against England. Can you talk us through the meeting and what happened during the nine hours?
The nine-hour meeting was with Richard Pybus as the head-coach. The meeting was not for the players but for the staff. Pybus is an excellent head coach and helped us win the series against England in the Caribbean in 2019. He's all about planning and preparation. We covered a lot of things. The main thing was going through the entire English line-up and talking about the plans we wanted and how we wanted to bowl to each of their batters. What was our best chance of getting them out? How were we going to put pressure on the likes of Anderson and Broad? That's where Richard was really good.
It was a case of we only need to give an abbreviated version of the meeting to the players in about an hour. Richard was also good about how he got the players to buy into what we were trying to achieve. He'd tell Gabriel that he'd have to get more wickets than Anderson. He'd tell Kraigg Brathwaite to score more than their openers. So he had matchups down the team order which was really good and helped players focus. We'd have these targets and we'd review after the match if we met those targets and if not, what we'd need to improve and meet them. There was a constant review process. The players bought into it and that was key.
Constantly looking to keep up the performance was important. We worked technically and tactically with the players. We had a very nice coaching staff as well and it worked excellently. The team beat England 2-1. We leveled the 50-over series with England before they went on to become World Champions. Sadly, I had to move on from the team. But it was really good working with the group of players, the staff and Richard.
Eoin Morgan has stated that during your stint with Middlesex you helped mould the basics of his technical game. Can you talk us through your experiences with him and how much you helped him with his game?
I've known Eoin since he was 15 when he came to Middlesex. One of my colleagues signed him as a young, Irish player. Eoin was living in Ireland back then and was coming back and forth to play for Middlesex. He clearly was a real talent. I think in the early days, when I worked with him in the academy, it was about fundamentals, good technique, playing straight and starting to know his game. He was always exceptional against spin with wonderful footwork.
I remember when in a turning wicket against Somerset, everybody was struggling. But when Eoin went over, the pitch looked like it was flat. He was confident coming down and leaving the crease. He played spin like it wasn't spinning. He had such good natural ability. The other thing he had was these wristy shots. The reverse sweeps and scoops. He was one of the early ones to bring those shots. He was doing it because he was practicing it and gaining confidence. I had a good relationship with him. Lovely lad. Highly talented, good work ethic. He always wants to keep improving. He always had the ability and it was about polishing those skills and helping him develop.
You've set up an academy and a high performance center. You've coached a plethora of players and helped them progress. All of these make you an inspiration in the field of sports. So can you give a piece of advice for aspiring cricketers or sports persons to succeed?
Yeah it is true that I've done a lot of jobs. Started in development, national coach, head coach in country teams, assistant and batting coach for national teams, director of academies. I do a lot of work in mentoring coaches as well. And I've loved all these different jobs with different requirements and enjoyed them. The advice I would have for any budding coaches or players is to follow your instincts. Always believe in your ability. Definitely work hard. Constantly try to improve your knowledge. Keep working on your skills that you need to improve upon. Keep assessing and striving. Don't be down if you get setbacks. Everybody has setbacks. You may lose your job or your place in the team. But stay tough mentally and accept that things might be tough at times. Keep pushing on and work hard, then the opportunities will come again. And you'll keep doing well.
Always be open to advice as well. Sometimes there'll be a lot of people throwing a lot of advice and that might confuse you. Don't take everything but listen to everything. There may be one or two people that you value and if you trust those people as mentors, keep them through your career. I've always had one or two people. I'm always close to my dad for advice. And there is a coach called Andy Wagner whose inputs I really value. These are the couple of people I go to. It is always nice to have such people. So be open to advice, never feel that you know it all. We're always learning. I've been a coach for 24 years and achieved a lot, but I'm still learning. I'm always open to listening to other people and seeing how they do things. I think that's a good approach whether it's a young player or a coach to keep looking to try improving all the time. That would be my advice to anyone trying to push on.
Also Read: "The harder you work, the luckier you get" – Cricketer Akhil Rajput speaks on father Lalchand Rajput, his inspirations and goals