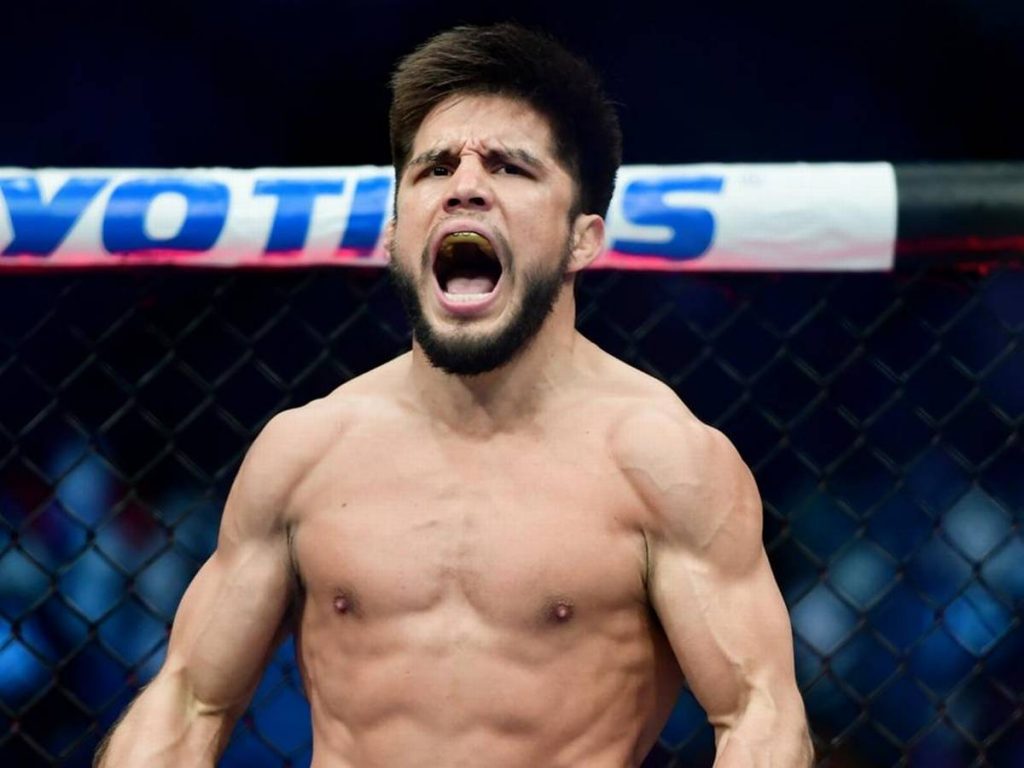 'Triple C' Henry Cejudo and UFC Flyweight Champion Deiveson Figueiredo have been having a go at each other for quite a while. Henry Cejudo who is currently retired, recently warned that he would knock the lights out on Deiveson Figueiredo if he ever faced him. Going by the look of things, it looks like the two might find themselves fighting for the title.
Speaking in an interview with Combate.com, Henry Cejudo hit back at Deiveson Figueiredo after the latter claimed that he would knock him out, saying that he would do the same, if they were to fight. It is to be noted that Henry Cejudo was the former UFC Flyweight Champion as well as the former Bantamweight Champion.
'I think I am more Brazilian than him' – Henry Cejudo
Cejudo was quoted as saying, "I like (Figueiredo), but he doesn't last more than two rounds with me. There is no wrestling, I think I am more Brazilian than him. For me, this guy is Paraguayan. He's taking care of my belt, he's babysitting my belt. When I decide to go back, the belt will come back to me. I need to talk to Dana White and see how much money we're talking about. I miss fighting, but I need motivation for all this. If he gives me what I want, the 'God of War' will face 'Triple C.' I will knock this guy out." [via BJPenn.com]
Deiveson Figueiredo had a briliiant 2020, winning the flyweight championship against Joseph Benavidez and then defending it against him, five months later. He then made quick work of Alex Perez, before going on to put on a performance for the ages, against Brandon Moreno (which ended in a majority draw).
Cejudo, on the other hand, has been hinting at a possibility of a comeback from retirement, ever since he announced it. He fought once in 2020, against Dominick Cruz, knocking him out in the second round. (After which he announced his retirement)
Will we see a fight between the two soon?
Also Read : 'We did it, don't get comfortable, we've got to keep moving… We've got to keep working… I learned that from Floyd' – Teofimo Lopez reveals how Floyd Mayweather has inspired him to stay disciplined