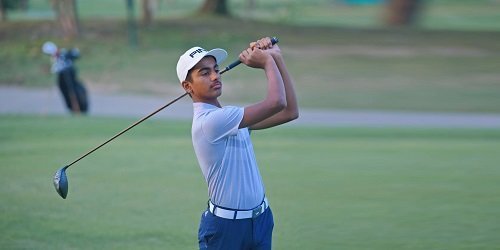 Arjun Bhati, a young Indian golfer has reportedly donated Rs 4.30 lakh to PM-CARES fund, in order to help the country amidst its fight against the Novel Coronavirus. He also revealed that he has given away his 12 trophies in order to give some amount to the PM-CARES fund.
Bhati told ANI, "As you all know our country is going through a tough time, a difficult situation that has arisen. I would like you all to come forward in helping the country. Do contribute in whatever capacity you can."
Further, He also added, "In the last eight years, I had won 102 trophies, I gave them to get some money and now I have contributed Rs 4 lakh 30 thousand to the PM-CARES Fund. I would like everyone to utilise this time and follow self-isolation."
He is the great Indian teenage golfer and has participated in 637 golfer tournaments and won FCG Callaway Junior World Golf Championship.
Prime Minister Narendra Modi, established the PM-CARES relief fund in order to curb any kind of emergency situation that may come our way amidst this fight against The Novel Coronavirus. Reportedly, many sportspeople have come forward to help the country in this critical situation. Currently, The number of positive Coronavirus cases have increased to 4,421 and the death toll rose to 117.