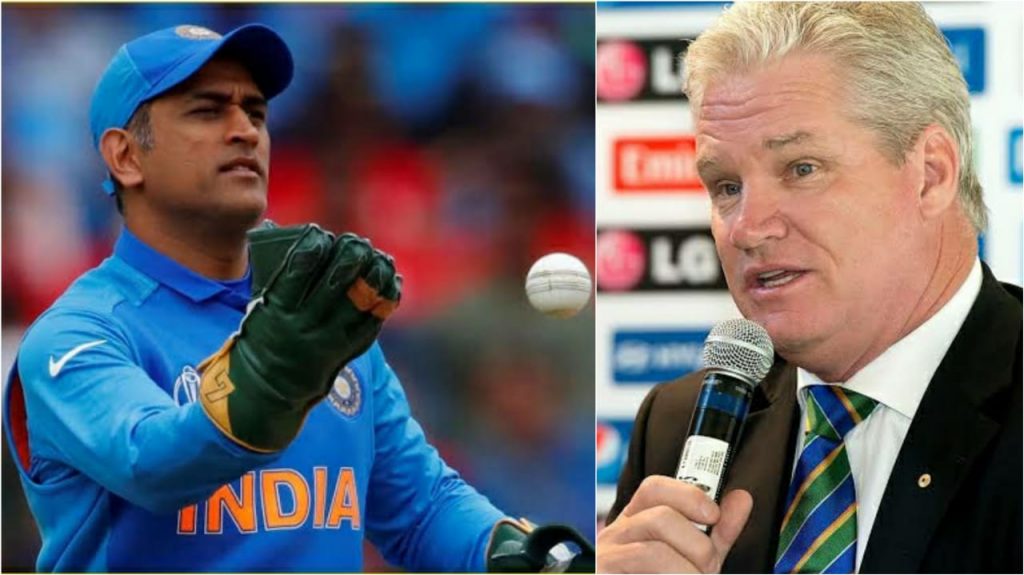 Indian Premier League will begin from September 19 to November 8 as confirmed by Chairman Birjesh Patel on Friday. Fans are super excited about finally the tournament being held. However, the question still looms on whether Ex-Indian Captain MS Dhoni would play this season or not as he has not been seen around since India's 2019 World Cup Semi-Final exit.
Dean Jones' views on Dhoni's Comeback
Former Australian Cricketer Dean Jones shared his view on the effect of Dhoni's absence on team India. Further, he also talked about how Dhoni[if plays] performance in the IPL will ensure his comeback in the Indian Cricket team.
"At the moment it looks like the Indian selectors are going with Rishabh Pant and KL Rahul. If Dhoni has a wonderful IPL then he's away, but if he doesn't do well in the next IPL then perhaps his door is definitely shut. But, he's left the door open. This break might be fantastic for him. He has had a really good break and if he wants to come back out of this — trust me as you get older it gets more difficult to come back from a break," Dean Jones was quoted as saying by Times of India.
Praising Dhoni and talking about India's problem as a team, Jones said, "He (MS Dhoni) is an absolute superstar. He is 'great'. So, I have always felt, with the greats, to tend to let them do what they want to do, but at the moment they are leaning towards K.L. Rahul and Rishabh Pant. But, India's biggest problem is still a finisher. Who is your finisher? Hardik-Pandya — yes. Just comes down to your balance — who's hot and who's not." Jones added.
We hope Dhoni to make a come back in the Indian Premier League, so that any rumors behind his retirement are cleared.
Also Read "Can Dhoni and de Villiers play international matches again?" Akash Chopra answers