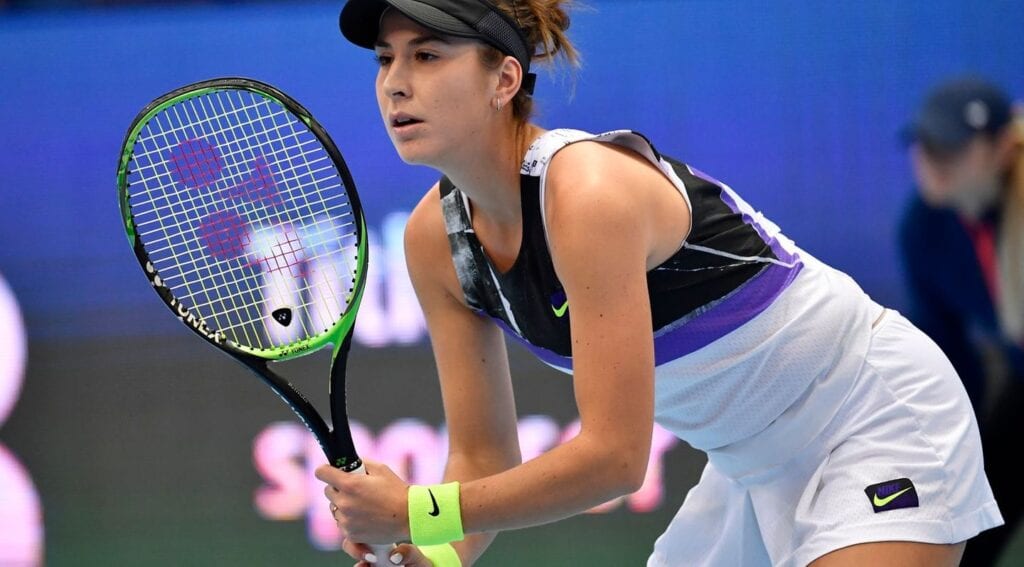 The Swiss professional tennis player, Belinda Bencic is extremely happy to play mixed doubles with tennis star Roger Federer at Hopman Cup. Every woman player wants to share a tennis court with Roger Federer but few of them get a chance and Bencic is one of them.
The 23 years old expressed his feelings to Swiss newspaper Blick, while playing alongside with Roger Federer at the Tokyo Olympic 2021.
"Hope so! (laughs) If everything goes according to plan, I would be extremely happy," said Bencic.
At US Open 2019, Belinda Bencic defeated the Naomi Osaka and successfully reached semi-finals. And played a career-best match in Grand Slam.
Belinda Bencic feels that there is no certainty when the tennis season will back in action because of the growing Coronavirus pandemic which has taken many lives across the world.
"It is very difficult to say. If it goes according to plan, the first tournaments would start in America in August. But the situation there is far from ideal. The WTA plans to announce further decisions in July. But to be honest, I don't expect a tour soon," she said.
Belinda believes that in the upcoming few months it is impossible to resume tennis as the virus is not in control and with the travel restrictions players face difficulty while traveling. She also neglects the idea of conducting tennis behind closed doors as she believes it will impact on the tournament revenue.
"Sometimes the borders are not open, or you would have to be in quarantine and then you will miss the next tournament. Logistically, it becomes very problematic. The tournaments are also not keen to host without an audience. At the moment everything is still speculation. We also don't know how the virus will develop," the Swiss player added.