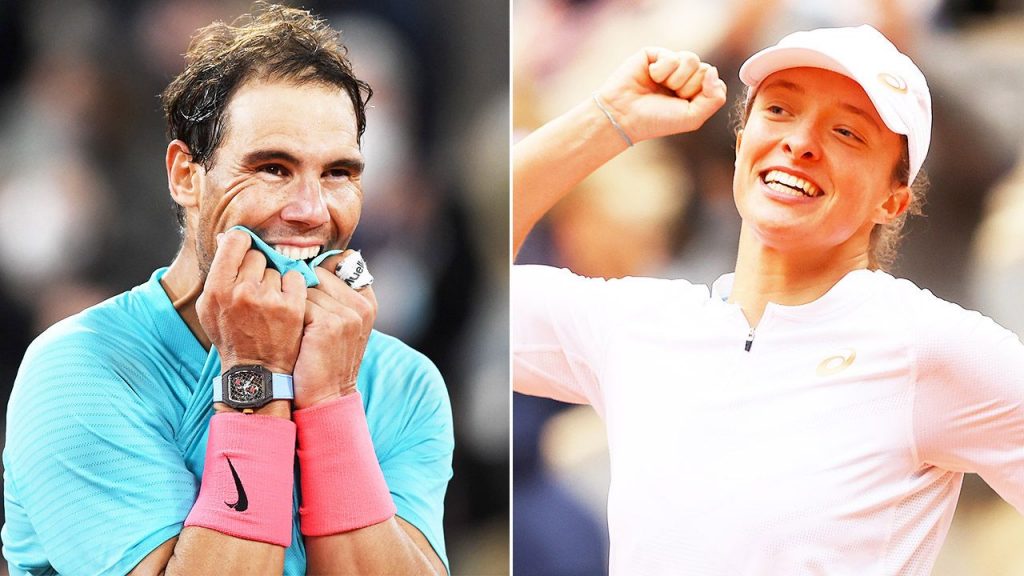 French Open 2020 women's singles witnessed a new champion climbing the path of glory. After defeating Sofia Kenin, the in straight sets, Iga Swiatek saw her dream come true.
The 19-year-old is a teenager from Poland and has created history for her native land. The Polish player has expressed her admiration for the 20-time grand slam champion Rafael Nadal. In a recent interview with the Associated Press, Swiatek spoke about her admiration for Rafa.
"Respect him a lot," says Swiatek
Swiatek recalls the first time she saw the King Of Clay, at Roland Garros. She described an incident where Rafa waved at her and from a distance.
"On the first day of the tournament I was warming up playing football with a Slovenian friend and Rafa's bodyguard told us to stop, but seeing this he (Nadal) just waved his hand to show we should continue playing and I appreciate that very much," Swiatek told the news conference.
The French Open 2020 winner expressed her ardent desire to play mixed doubles with the Spaniard. She further said Rafa should "see the potential of this relation" as a doubles pair. Since the duo has won the French Open Title this year, Rafa may acknowledge the potential in their pairing.
"I just love Rafa's style of game and I appreciate his dedication and the way he behaves as a sportsman, and I just really respect him," Iga said.
The French Open 2020 champion expressed her desire to team up with the Spaniard. Swiatek is a hardcore fan of Rafael Nadal and acknowledged her love for his dedication and game style.
Also Read: "I'm a Grand Slam champion, it's crazy" Iga Świątek comments on her historic and record-breaking French Open 2020 win