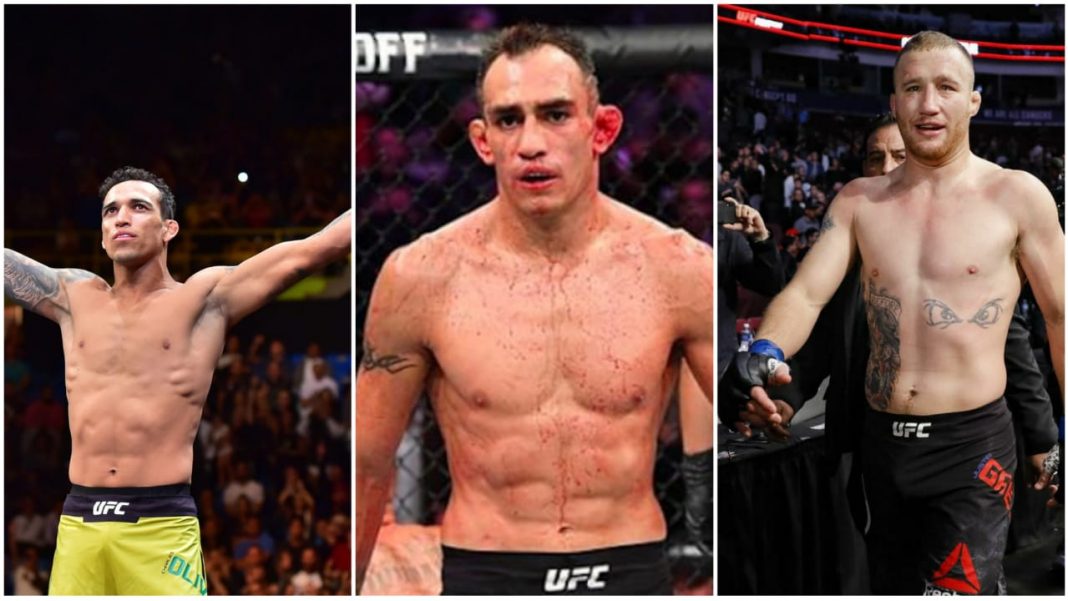 The 'El Cucuy' Tony Ferguson is one of the elite Lightweights in UFC who holds the record for most consecutive wins in the Lightweight division. There was a time when Ferguson was believed undefeated and he was booked to face Khabib Nurmagomedov.
But as all say this fight was the most cursed fight of UFC it gets scrapped again due to COVID and Tony accepted the short-notice fight against Justin Gaethje. 'The Highlight' broke the jinx that tony is undefeated and won the match by TKO in the fifth round of the fight.
After that Gaethje faced a defeat at hands of Khabib in his farewell fight. Since then Tony was waiting to enter the Octagon once again. He has been challenged by Michael Chandler to face him at UFC 257 but Tony wanted to fight in December.
This time Charles Oliveira stepped in a short notice fight against Ferguson and that makes things worse for him. He faced his second consecutive defeat at the hands of Oliveira that pushed him to number 5 in the Lightweight rankings.
Since then 'El Cucuy' is waiting like a bloodhound to take revenge from Justin Gaethje and Charles Oliveira. In his latest tweet, he snapped them again saying, "I'll give you Elite, F**k you Justin Gaethje and Charles Oliveira you didn't finish shit, told you I'd see you soon,"
"Crew, much easier to see the targets when they are in front of you. Beyond. Disciplined. New camp New times champ CSO".
What's next for Tony Ferguson?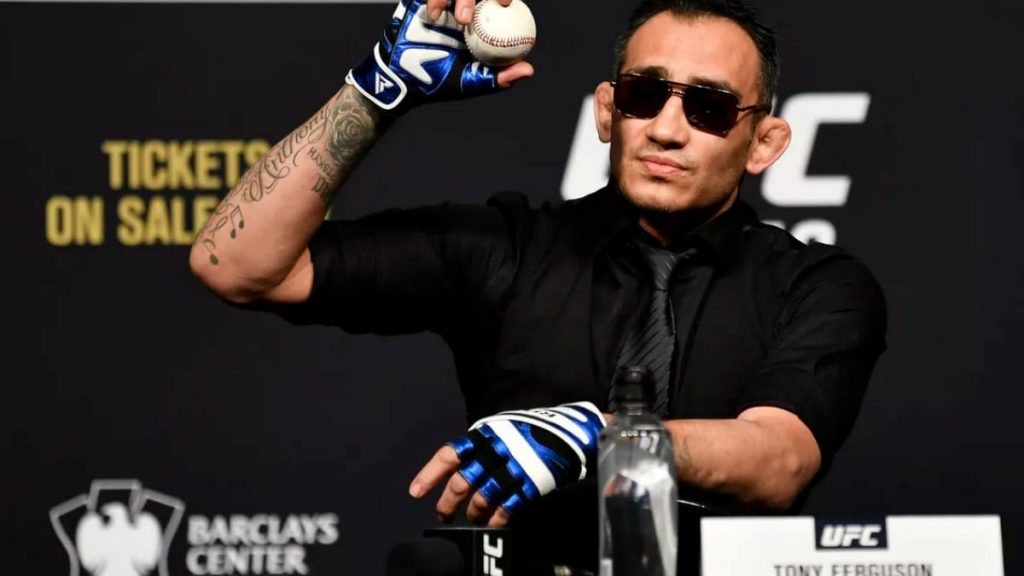 Coming from two straight losses Tony Ferguson needs one or two wins against the top five to get back in the title picture. The former lightweight champion Conor McGregor is also coming off a loss. Fans are requesting a match between Conor and Ferguson.
Apart from this Rafael Dos Anjos also said he is interested in a match with Tony Ferguson. So what according to you future holds for 'El Cucuy'?
Also Read: Gilbert Burns, Dominick Cruz, Aljamain Sterling, Mike Perry, and other UFC Aces reacts to Alexander Volkov TKO win against Alistair Overeem