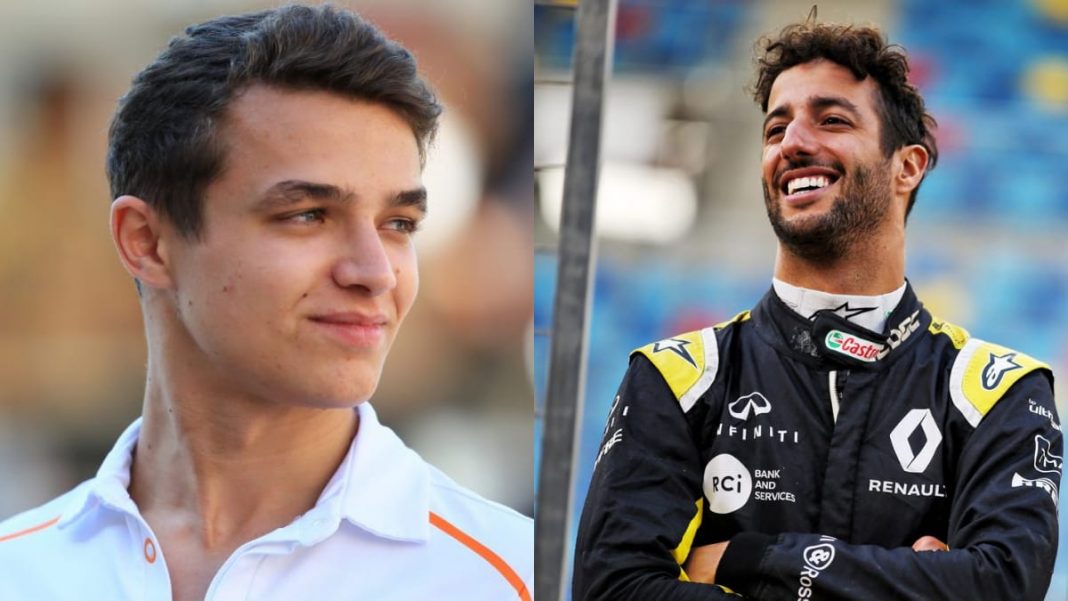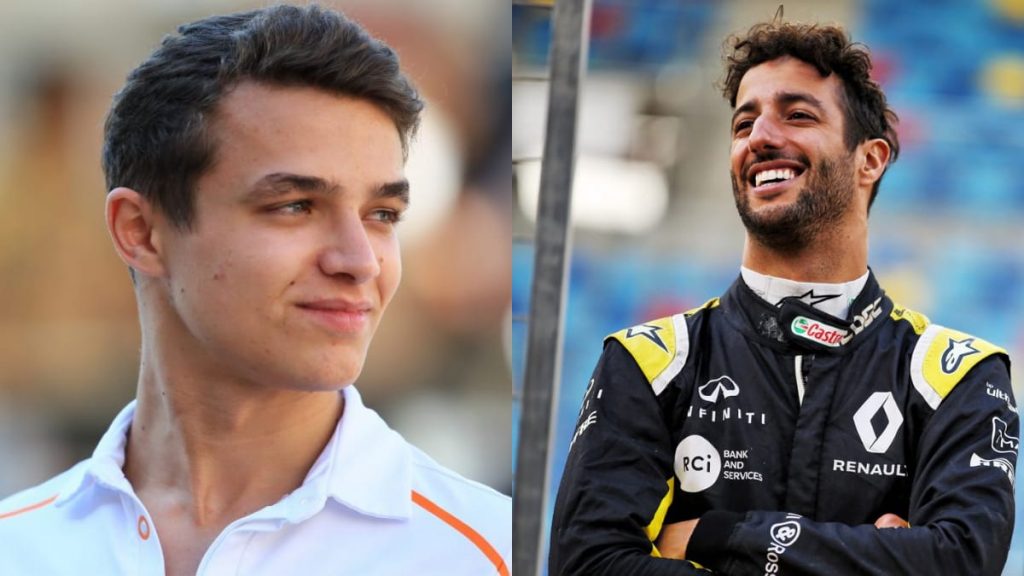 Team McLaren goes into the 2021 season with a strong line-up comprising of Lando Norris and the Australian Driver, Daniel Ricciardo. Norris is particular has been a great teammate as fanatics witnessed him driving alongside Carlos Sainz last season. The former looked like an entirely different driver in the previous season. Eventually, he played a crucial role in handing McLaren their first top-3 finish in 7 years. There is only one question that remains, how much will Norris grow driving alongside race-winning teammate Daniel Ricciardo? 
The Brit seemed very excited ever since the news broke about Daniel Ricciardo joining McLaren. One might think it might be because of the honey Badger's cheeky off-track attitude. But that is not to be the case with Lando Norris. Apparently, Norris primarily had an entirely different reason for his enthusiasm in working alongside Ricciardo.
Lando Norris on Daniel Ricciardo ahead of the start of 2021 season
Speaking to McLaren, Norris opened up that he is keen on understanding how the vastly experienced Ricciardo approaches an F1 weekend.
"I'd say teaming up with Daniel. Not because he's good fun to be around, but because I like to work out the approach of my teammates," the Briton said.
Ricciardo had one of the best phases of his career while racing at Red Bull. The Australian already holds a total of 7 wins and 13 podiums during his stint at the Austrian-outfit.
Hence, Norris revealed that he is curious to see how Ricciardo drives his F1 car. "Daniel has a lot of experience," he said. "He's raced with big teams, scored plenty of podiums, and knows how to win Grands Prix. I'm curious to see how he drives a car and what his approach is."
Ricciardo's entry into McLaren has undoubtedly boosted the team's confidence, and the expectations from the Australian are sky-high. But will he be able to deliver? Let's find out as the season begins from March in Bahrain. 
Also Read: Lando Norris reveals McLaren working 'Tirelessly' ahead of the start of…