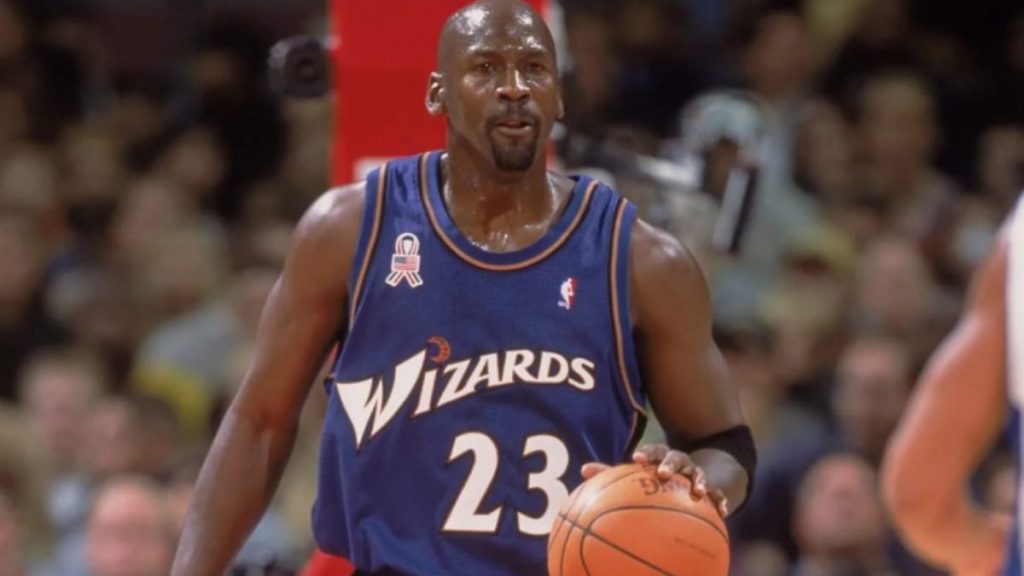 Washington Wizards' former assistant coach Brian James reveals an interesting story about Michael Jordan recently. The former NBA superstar and Legend, Michael Jordan once ruled the NBA. The legend player dominated in all spheres of the game. The 80's and 90's season revolved around him. He seemed to dominate every game he played. He was completely unbeatable in the one-on-one situations. No defender stood a chance to stop the maestro from scoring buckets.
Jordan started his career and showed some great performance in the rookie season itself. He played in three different shoes in the league but with the Chicago Bulls, it was a different chemistry. He finally retired in 2003 with the Washington Wizards.
The Michael Jordan retirement of '03
MJ retired with the Wizards making a dram career to halt. Yet he was not to rest after his athlete life. He was to take over as the President of Basketball operations of the Washington Wizards. Contrary to the same, he was fired from his role.
Former Washington assistant coach, Brian James recently looked back at sacking of Jordan in an interview. "Well, I was with him (Michael Jordan) the day he got fired. You know he told us that he looked forward to his retirement, and I thought he could have played one more year and was hoping he would. He had to drain his knee about multiple times in his second and final season for the Wizards" said James.
He also added "So he just said, I'm done. I can't do it anymore. And I was really disappointed. Then he was going to take over as President of the Wizards and do basically what he's doing now with the Charlotte Hornets".
It was indeed disappointing. Not only the retirement but also his firing as the President. Jordan was ready when Abe Pollin sacked him. Jordan seemed frustrated. Not only him, but the fans also seemed extremely disappointed with the decision.
Also Read: "He made unbelievable game winners": Former NBA Coach Brian James draws…