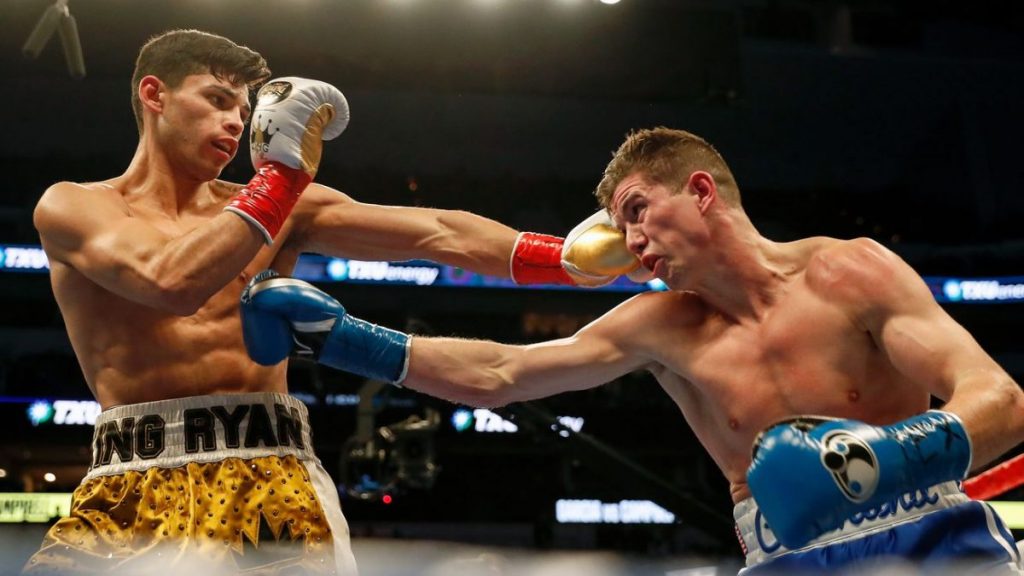 Luke Campbell almost beat Ryan Garcia, on the 2nd of January, in Dallas, when he made the Californian taste canvas for the first time in his life. After being knocked down in the second round, a defiant Garcia, came back in the seventh, winning via TKO (body-shot). The loss hampered Luke Campbell's progress towards a world lightweight title. But, the 33-year old Brit remains confident that he would bounce back.
Speaking to Sky Sports, Luke Campbell revealed that the loss has been a difficult pill for him to swallow, as he has always been used to winning. He added that he hasn't thought about his retirement 'for now', as all he wanted to do was to focus on some quality family time.
'I'm used to winning and I have that winning mentality' – Luke Campbell
About his loss against Ryan Garcia, Campbell said, "I'm hurting a little bit. Not physically, but mentally I'm hurting a little bit. It's a real bitter pill to try and swallow. I'm used to winning and I have that winning mentality. I dedicate my full craft, my life to be dedicated just to win. When it doesn't go your way it's really sickening. I tick every box every day, to be the best I can be. It's sickening when I don't get that win."
Speaking of his future in the sport, Luke Campbell said, "As far as I'm concerned, it's not really come into my head about anything. Not had any thoughts about anything, apart from just spending some quality time with my family and just enjoying the rest. This fight has been dragging on since April last year. Now I just want to switch off and enjoy family time. That's it really."
Can Luke Campbell show remarkable bounce-back ability and capture a world title?
Also Read : 'Hey Cejudo, look at me fatso I'm going to knock you out' – Deiveson Figueiredo hits back at Henry Cejudo