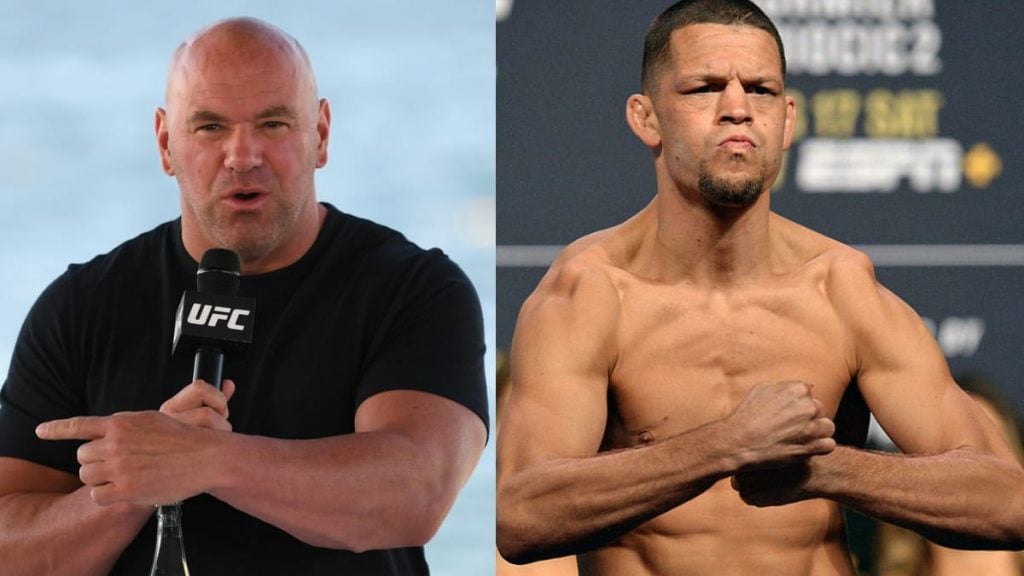 'The Stockton Slugger', Nate Diaz is carving his way inside the Octagon to make a comeback in 2021. Nick Diaz and Nate Diaz both are training throughout the lockdown period for their comeback. Nate last fought for the BMF title against Jorge Masvidal in 2018.
Since then Nate hasn't fought inside the Octagon, UFC also removed his name from the official ranking due to inactivity. But now Nate Diaz is ready to make things a little dirty in his way inside the Octagon. The UFC president Dana White also makes an official statement about Nate Diaz's comeback. During the recent fan Q&A session with ESPN, White says, "I hope he fights this year."
"I hope so. I'd like to see him fight. I'm not counting on it, but I'd like to see him fight." There were brief discussions about the rematch of Masvidal and Nate in 2021 also but now 'Gamebred' is being booked to face Colby Covington. It is going to be really interested to see against whom Nate Diaz will be making his comeback inside the Octagon.
Dana White doesn't promise for a trilogy between Nate Diaz and Conor McGregor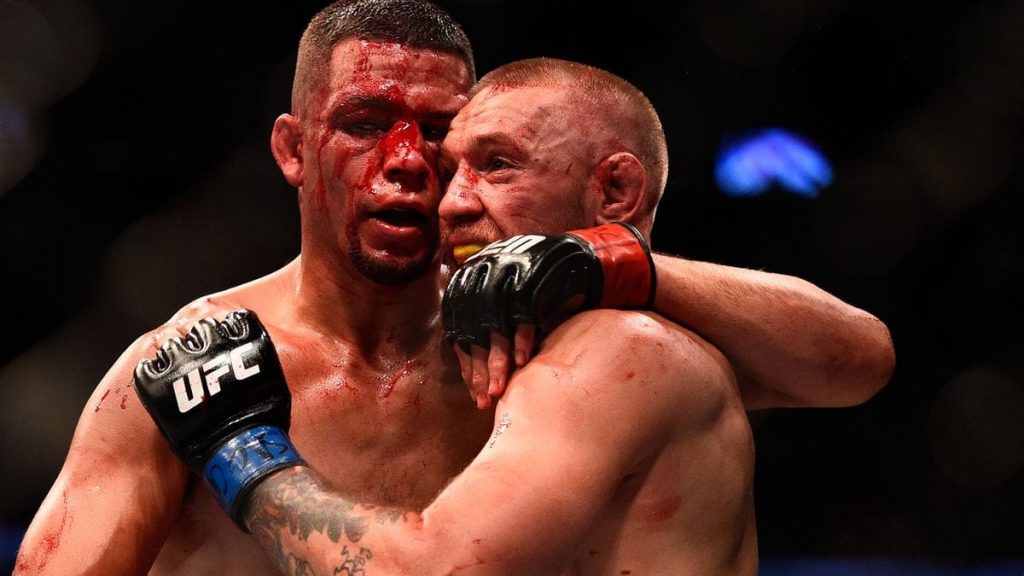 The rivalry between Nate Diaz and Conor McGregor was one of the most intense rivalries of UFC. Both of them fought for the first time at UFC 196 and Nate won the fight by second-round submission.
A rematch between them happened at UFC 202 and both of them tore each other apart for 5 rounds and in the end, Conor won the fight by unanimous decision of judges. So the record lies on 1-1 for each of them. The trilogy between both of them is much anticipated by the fans and it will generate a healthy amount of revenue for sure.
Also read "We got offered $100million to fight Floyd Mayweather," Ali Abdelaziz talks about turning down the offer to fight Mayweather.