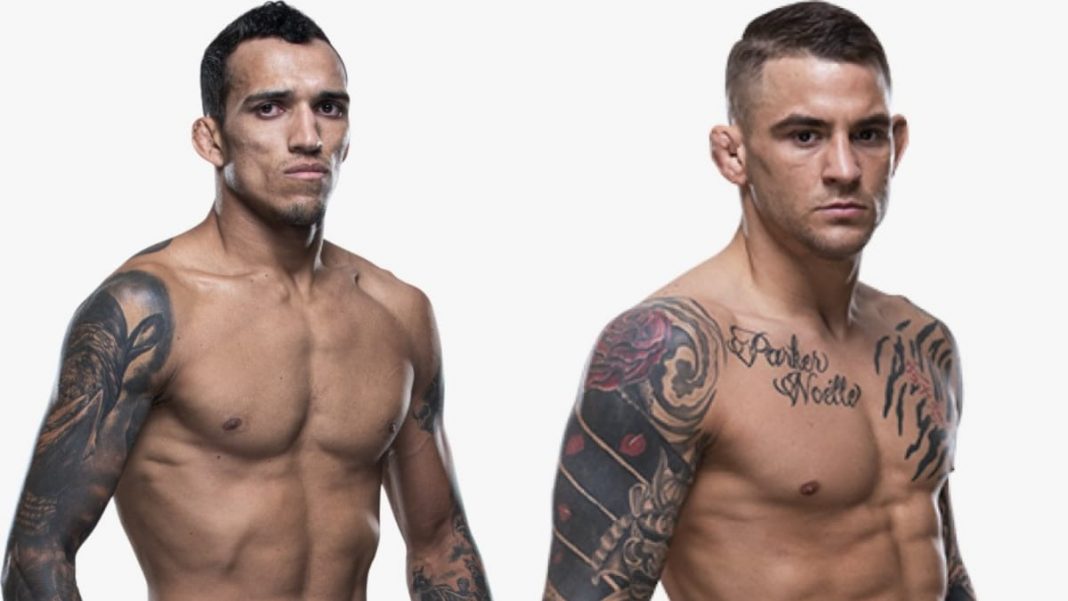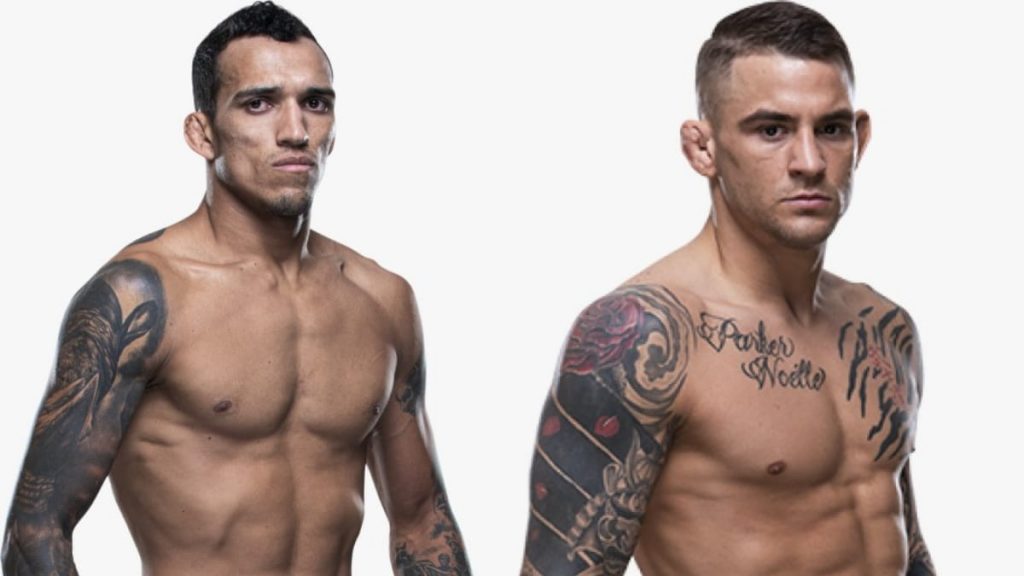 Charles Oliveira, the Brazilian mixed martial artist had words of praise for Dustin Poirier after his victory over Conor McGregor. Oliveira said the defeat of Conor wasn't a surprise to him. However, he expected Poirier to seal the match around the 3rd round. After the loss at fight Island, McGregor is most likely out of the title picture. Oliveira is keen to capitalize on this situation and wants to fight Dustin for the Gold.
"That's the fight to make", Charles said to told MMAfighting. Luckily enough for the Brazilian, "The Diamond" has assured he won't be fighting Michael Chandler for the lightweight belt after his massive win over Conor at UFC 257. Justifying his shot at the belt, Charles said "I'm coming off eight straight wins, and I'm not playing games in the division, and he knows that."
"What's left? There's nowhere to go. The UFC gave me Tony Ferguson on 20 days' notice, 'The Boogeyman,' and you all saw what happened. They put Dustin Poirier against Conor McGregor – everybody knows how important [McGregor] is for the promotion – and look what Dustin Poirier did. Don't we deserve this title fight? This is the fight to make."
Charles Oliveira is very certain that there's no other way around the championship, "So the fight to make is Charles Oliveira vs. Dustin Poirier. There's no other way. Everybody wants this fight. Everybody knows this is the fight to make."
"Khabib can't say he's levels above me"
At a post-match conference, Dana White was asked about Khabib Nurmagomedov's return. Dana reportedly said Khabib's reaction after the UFC 257 was, "Dana, be honest with yourself. I'm so many levels above these guys. I beat these guys"
Oliveira expressed his respect for the Russian superstar in and out of the ring. But he believes he could entice Khabib to make a return if he beats Dustin.
"You have to respect the man, 29 wins in a row, never lost in his career," Oliveira said. "He's dominated everyone he's fought, he's beaten the big names in the division. But he hasn't fought me, so he can't say he's levels above everyone. He can say he's better than the ones he fought. Dustin Poirier and Conor McGregor, he fought them both, so he can say he's better than those two, but he can't say since he never fought me.
Also read "He just didn't seem like the same guy" Daniel Cormier thinks Conor McGregor has changed