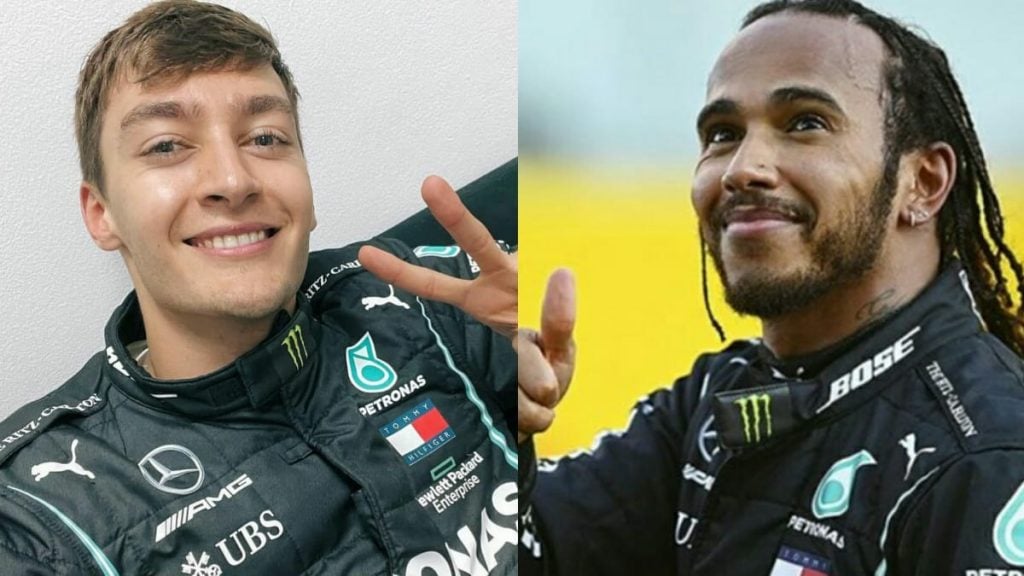 After an impressive 2020 campaign, many felt that George Russell should be permanently with Mercedes. But the Brit driver made it consistently into the Q2 driving a relatively poor Williams. However, the highlight of Russell's previous campaign was when he stood in for Sir Lewis Hamilton for Sakhir Grand Prix. 
Through the weekend and during the entire course of the race, Russel demonstrated his abilities and will to do well in F1. While he could've gone onto win the race. What happened was quite the opposite, some bungling in the Mercedes pits, wrong tires, eventually a puncture. As a result, the hardworking Brit Driver had to return to drive for Williams next week.
Lewis Hamilton declares George Russell as the future of F1 
Hamilton said as per Essentially Sports (translated via Google), "What he has done is similar in a way to what Alonso did. Many talented pilots talented pilots have to start in a smaller team, to then have the opportunity to grow, improve, be able to make mistakes and then lead a team from there.
"I think this year, it was great how he handled everything and what he did with that car. Putting him in Q2 quite often and delivering great results is not easy at all."
Like many others, Hamilton too thinks that Russell is destined to achieve greatness. He said, "I am really impressed with his ability to manage races and how he is growing and I really believe that he is the future.
"There are several drivers who are the future of the sport, but he is one of them and I am very excited to see his progression. I have no doubt that he has the potential to be a future champion."