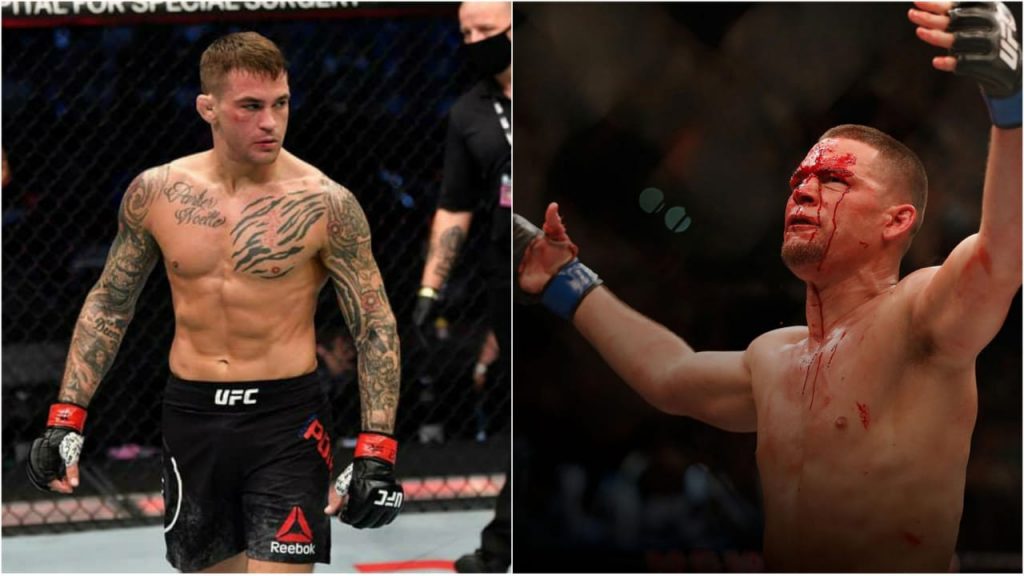 'The Diamond' Dustin Poirier shines bright at UFC 257's main event and produced a major upset by knocking out 'The Notorious' Conor McGregor. With this win, Poirier cemented himself as the top contender for the Lightweight title.
Conor was looking good in the first round. He landed some shoulder strikes on Dustin while they were in a clinch. Poirier landed some nasty leg kicks on Conor that hurt him badly and as soon as he sees the opening he knocked Conor out.
In the UFC 257 post-fight press conference Poirier said he wants a title shot next nothing less than that. But there is one Lightweight UFC star who is making his comeback in 2021 and wants his hands on Dustin Poirier i.e. Nate Diaz.
The UFC president Dana White confirmed that Nate Diaz is making his comeback in the Lightweight division and UFC is booking a fight for him. Both these superstars were scheduled to face each other at UFC 230 in November 2018 but this fight never happened.
In his latest tweet Nate issued a challenge to Poirier, 'The Stockton Slugger' says, "I'm training to whoop ur a** next, be about it don't talk about it." Although Nate would need some wins in the division to get his hands on Dustin this is going to be an interesting matchup.
Nate Diaz also attacked Conor McGregor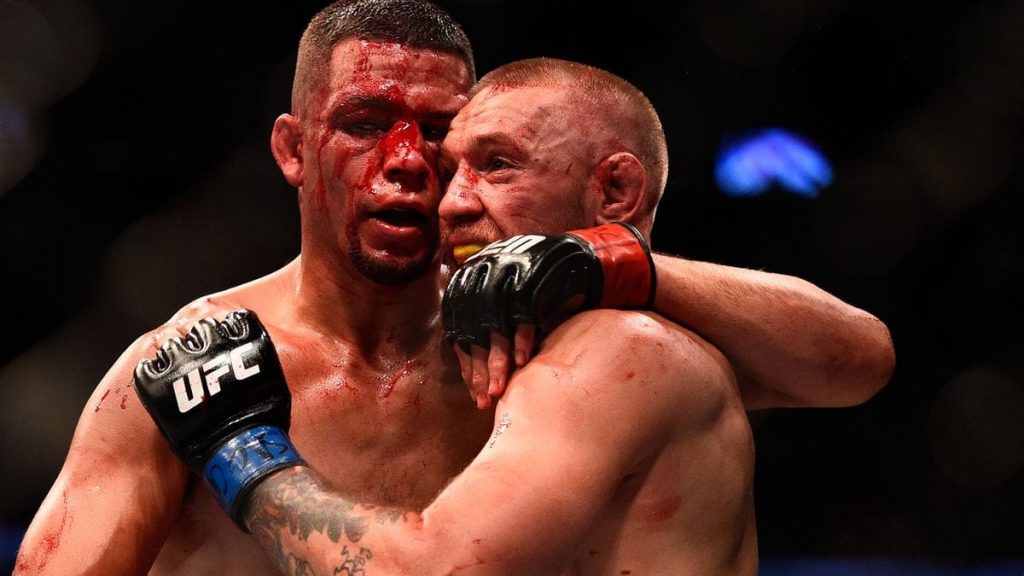 The rivalry between Nate Diaz and Conor McGregor is one of the most famous rivalries in UFC. Both of them have a score of 1-1 and the world is waiting for the trilogy to see who'll settle the score as winner.
Nate Diaz also attacked Conor McGregor with his tweet, "These guys all get finished all the time." Now with Conor losing the fight against Dustin Poirier, many people are speculating that Conor McGregor vs Nate Diaz III makes sense now.
It is going to be very interesting to see how Dustin Poirier will be replying to Nate Diaz.
Also Read: UFC Lightweight Division Rankings