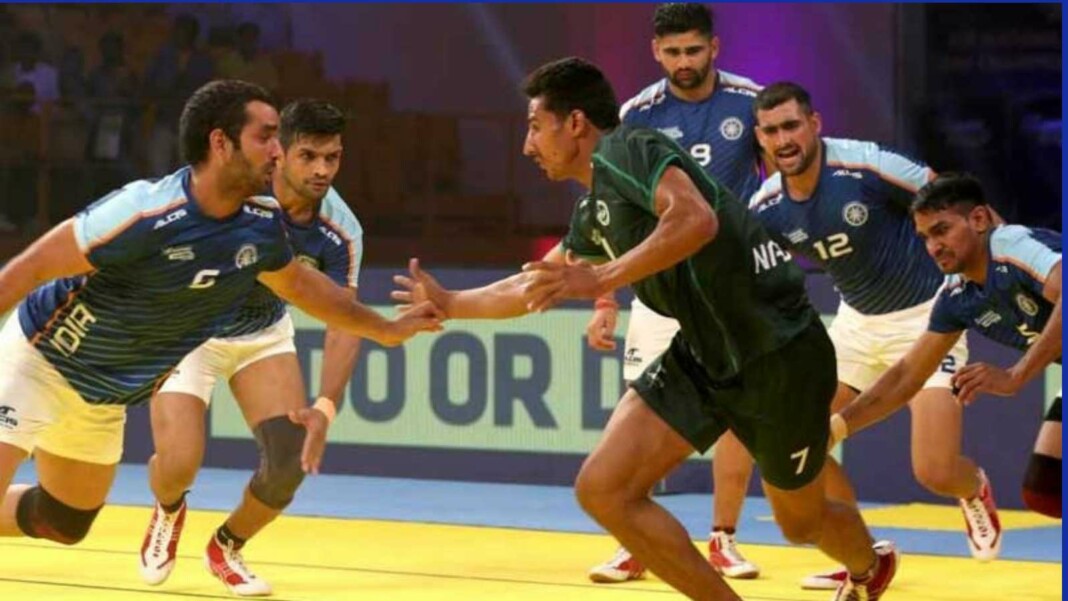 The Kabbadi teams of India and Pakistan are all set to go toe to toe next year. According to a piece in The News, the national teams will be facing off in an international friendly match. The international friendly match between the two neighbours is set to take place within the Kartarpur Corridor in March 2022.
Rana Mohammad Sarwar, the Secretary of Pakistan Kabaddi Federation (PKF), confirmed the development. Sarwar is delighted about the prospect of the match and shares that the teams will be scripting history with the friendly match going down next year. He further added that both federations have given the nod for the match.
"We are set to make history as both Pakistan and India have agreed to play the international match within the Kartarpur Corridor. Both the federations have agreed that the teams would travel from either side of the border to compete in the international friendly. The two teams would return to their respective countries at the end of the match," the report said quoting Sarwar.
India and Pakistan Kabaddi Head to Head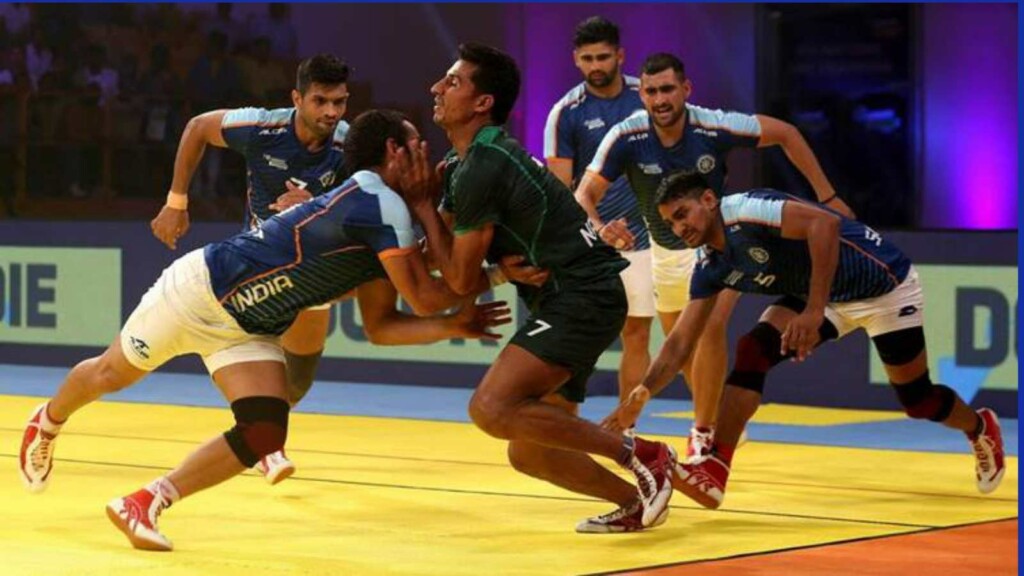 When quizzed about the dates of the match, Rana Mohammad Sarwar reveals that negotiations over the date are still on. He adds that the friendly will be ahead of a four-nation tournament set to take place in Lahore in 2022. Apart from India and Pakistan, Canada and Iran will be featuring in the tournament.
Also Read | Top 10 raiders in Pro Kabaddi League
"Hopefully, the international match will be organised near the end of March. Since we are to host a four-nation international tournament in Lahore in April, we want to stage the friendly in March, just weeks before the international event."
"Apart from Pakistan and India, Canada and Iran have also confirmed their participation in the four-nation event. These four countries have the best teams in the world and are expected to offer quality kabaddi to the fans. All the participating teams are eagerly looking forward to the event," the PKF secretary added.
When it comes to Kabaddi, the head to head between India and Pakistan stands in the favour of the Men in Blue. While India has beaten their neighbours 13 times in the finals of a multi-national tournament, Pakistan has managed to topple India only twice, the Circle World Cup 2020 being the latest instance of a Pakistan win.
Also Read | Top 10 defenders in Pro Kabaddi League