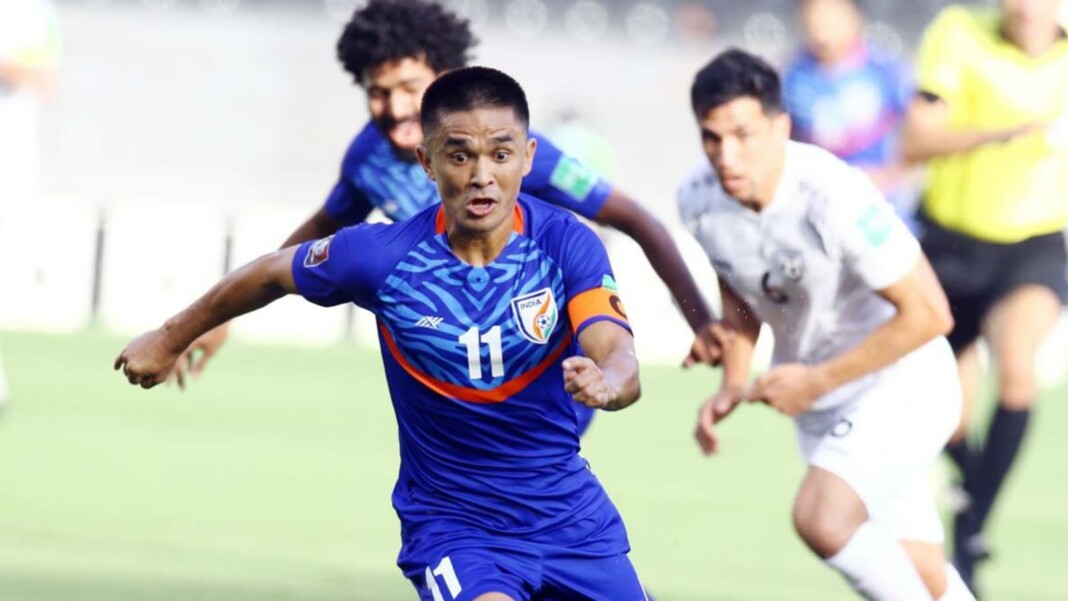 Afghanistan scored an own goal and one on the other end in a space of six minutes in a game that saw both teams settle for a 1-1 draw.
In the seventy-fifth minute, Ashique Kurunian combined with Manvir Singh to work some space on the left flank. He aimed a floated cross at substitute Liston Colaco but overhit it straight into the arms of the Afghan goalkeeper Ovays Azizi.
In a bizzarre incident, the 'keeper spilt the ball and watched on in horror as it bounced into his own net. Soon after, India scored again through Colaco but the ball was adjudged to have left the field of play previously.
Afghanistan went on the attack looking for the equalizer, and soon found it through Hossein Zamani who curled a shot in off the far post. That proved to be the final goal of the match as both nations squandered some late chances.
India Qualify for Third Round
With this result, India finished third in their group on seven points, behind Qatar and Oman. Below them are Afghanistan and Bangladesh with six and two points respectively.
The third-place finish was good enough to secure a place in the third qualifying round of the AFC Asian Cup 2022.
Also read: Aibanbha Dohling signs a multi-year contract extension deal with FC Goa.