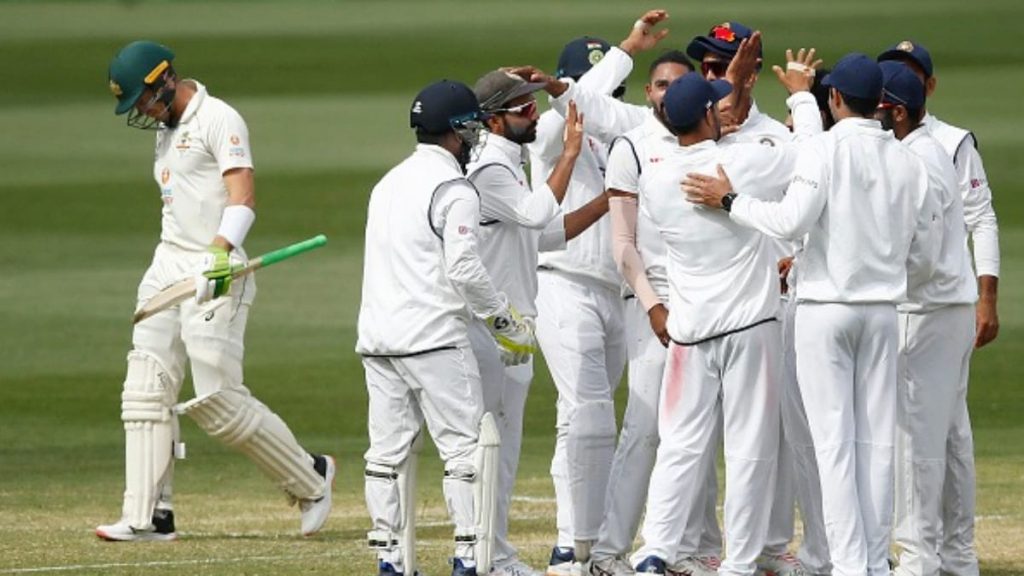 After a very satisfying Day 1 of cricket for Australia, the promising note continued until Day 2 for Australia. Initially, Aussies star batsmen- Steve Smith and Marnus Labuschagne grabbed the attention and later it was Indian bowlers and the all-rounder Ravindra Jadeja who stole the limelight.
As India are 96/2 with a trail of 242 runs at the end of Day 2 in the third Test in Sydney, we analyze the talking points of the match.
Labuschagne-Smith stand
Continuing their fifty run partnership of Day 1, the duo registered exactly a 100-run-partnership between them after which Labuschagne departed at 91. Smith, however, continued batting before he returned to the dugout scoring 131 runs.
Ravishing Ravindra Jadeja
The Indian all-rounder marked his presence yet again on the field. He played a leading role as a bowler and scalped four Australian wickets. His dismissals included the deadly Marnus Labuschagne, Matthew Wade, Pat Cummins and Nathan Lyon. Besides, he even had a hand on dismissing Steve Smith who was run out following an excellent throw by Ravindra Jadeja.
Glaring Gill
The Indian opener Shubman Gill was off to a good start the with senior player Rohit Sharma. The duo gathered a good 70-run partnership between them before Sharma was dismissed. Gill, who is playing his second Test match departed after making his maiden 50.
Deceptive Cummins
Pat Cummins was impressive with the ball today. Besides scalping the big wicket of Shubman Gill, Cummins bowled excellent spells to Cheteshwar Pujara and Ajinkya Rahane later. Of the 12 overs Cummins bowled, six overs were maiden and in-all he just conceded 19 runs.