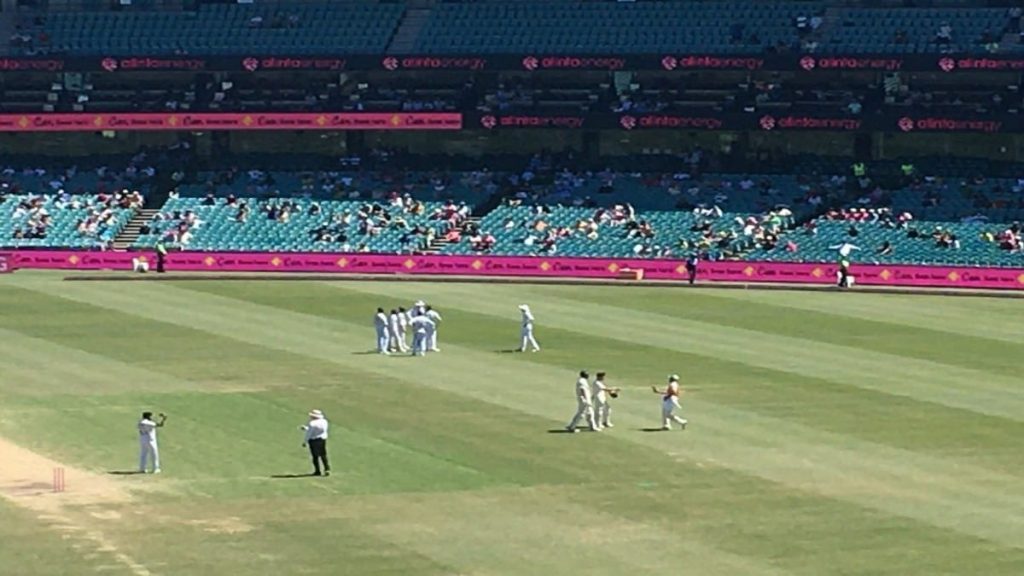 Ethics-devoid crowd hurled racist and abusing remarks even on Day 4 of the third Test match at the Sydney Cricket Ground. A similar unpleasant incident happened on Day 3 as well, where the Sydney crowd abused Indian pacers Jasprit Bumrah and Mohammed Siraj. Despite launching a complaint against the crowd, the unethical incident recurred.
The incident happened during Australia's second innings when Australian skipper Tim Paine and Cameron Green were on the pitch. Just before the commencement of the 87th over bowled by Bumrah, Siraj walked to the skipper Rahane who then had a word with umpire Paul Reiffel.
Some unpleasant words were said to Siraj, who went back to field near the boundary rope. Later, Siraj also pointed out where the words were spoken after which the police was involved. The police then asked a group of men to leave the stand. Even a couple was asked to move. The incident halted the play for quite some time until the boys departed.