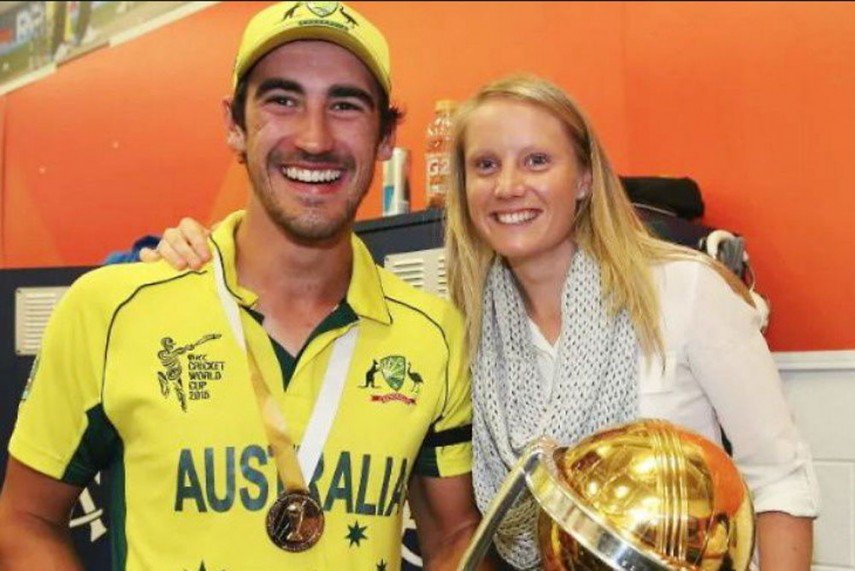 Australian women's cricketer and the husband of men's cricketer Mitchell Starc causes furore on Twitter after expressing unhappiness with the Indian men's cricket team's complaints over facilities at their team hotel in Brisbane where the fourth Test is scheduled to be held.
Before they travelled to Brisbane, the Indian cricket team had expressed reservations with the potential hard quarantine in the city and the restriction of movement. Once they reached the team hotel, they raised complaints through the BCCI about the fact that a lot of essential facilities weren't being provided to them. The BCCI soon wrote to Cricket Australia to get the issue resolved. But India's complaints doesn't seem to have gone down well with a few and Alyssa Healy is one of them.
Twitter reacts as Healy slams India
Responding to a news article from Fox Cricket on her Twitter handle, Healy wrote, "The Aus and NZ women's teams did their quarantine in the same hotel last year. Here's a shock – we survived…. (sic)" Very soon she was flooded with messages supporting the Indian team's demands.
When one such fan took up the issue that the Indians are in a bio-bubble and that was not the case with the women's teams. Healy retorted saying that the Australian men players haven't been home since July and that they haven't complained anything yet.
Australian men's cricketer and current presenter Trent Copeland came out in support of Healy and sarcastically wrote, "Who makes their own bed?" Indian commentator Harsha Bhogle then joined in the discussion in support of the Indian team and wrote, "Trent, Alyssa, my feeling is that these are quotes picked out of a larger conversation. Everyone is on edge and I think the key is what they were promised versus what they were delivered. These are stressful times for everyone. Let us all cut each other some slack."
Healy's Tweet starting going viral and a lot of responses followed.
Following the sharp reactions she received, Healy posted another Tweet saying, "Love how passionate you all are."
The fourth Test between India and Australia is scheduled to be held from January 15 in Brisbane.
Also Read: India vs Australia: Hanuma Vihari comes up with cheeky reply to politician Babul Supriyo's comments that 'he murdered cricket'