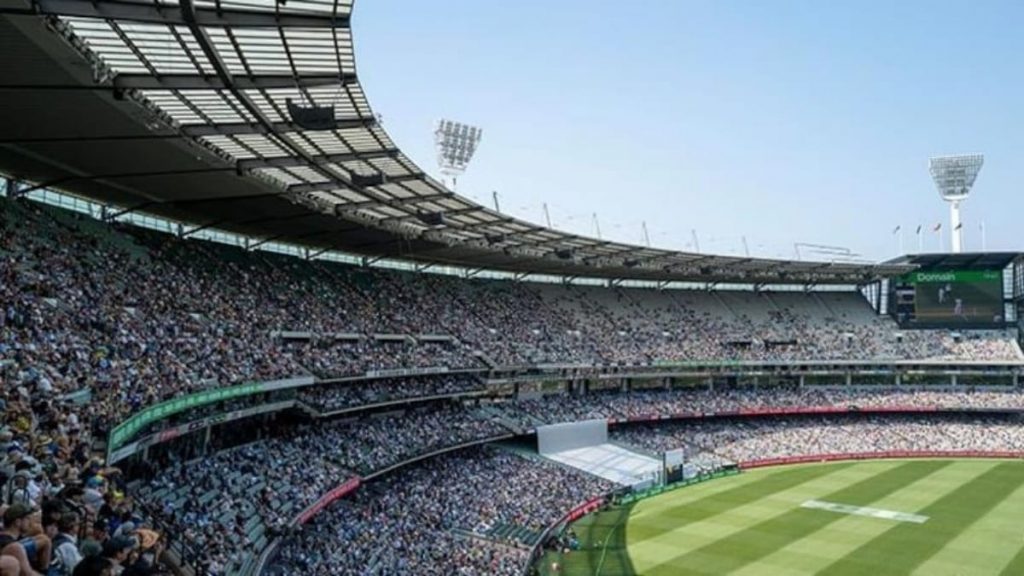 Tensions have mounted up for thousands of in-stadium attendees who attended the second day of Boxing Day Test match at Melbourne Cricket Ground (MCG). All the fans are being requested to get themselves tested, as an in-stadium fan on the second day of the second Test at MCG tests positive for COVID-19.
The man watched the game from zone 5 in the Great Southern Stand between 12.30 pm and 3.30 pm on 27 December but didn't have any symptoms then.
"Based on the information available from the case, the man in his 30s, was not infectious while at the sites, but there is potential he acquired the virus while there," the Victorian Department of Health and Human Services said in a statement. "The man developed symptoms on 30 December and the department was notified of his positive test on 5 January. Given he has not visited any high-risk Victorian exposure sites or travelled to New South Wales, a number of acquisition sources are being investigated," as per ESPN Cricinfo.
"The man was present at the MCG on 27 December, the second day of the Boxing Day test and is currently isolating. He was not infectious when he attended and is not linked to any other case or to the Black Rock Restaurant Outbreak. The MCG is being investigated as a potential source for the infection."
Request to get tested
"Health authorities asked for anyone who had been present in the affected zone of the MCG to get tested. "We're encouraging anyone who was in The Great Southern Stand, zone 5 of the MCG between 12.30pm and 3.30pm on 27 December, to get tested and isolate until they receive a negative result."
Following the mishap, 8,000 fans who were in that zone are being urged via text message to get tested.
The man's mystery case is still to find as to where he picked infection from. He even went to Chadstone shopping centre on 26 December from 6am to 2pm but didn't have any symptoms on the match day or till 30th December.
Also read: Fortune Cooking Oil takes advertisement featuring Sourav Ganguly off air temporarily