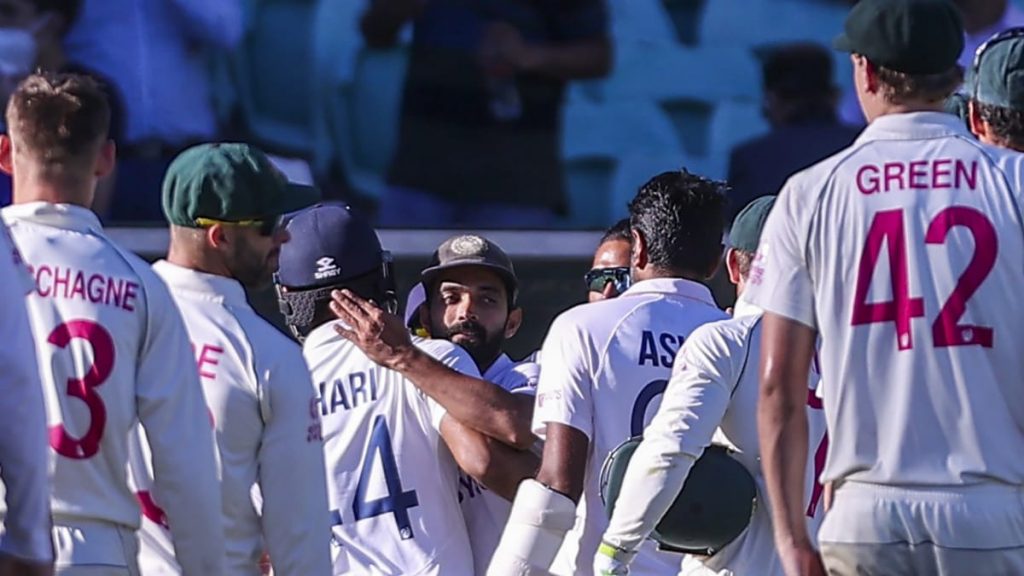 Indian players Hanuma Vihari and Ravichandran Ashwin nearly reiterated what Rahul Dravid and VVS Laxman did against Australia back then in 2001 at Eden Garden. As the third Test in Sydney is now drawn, the Border-Gavaskar 2020-21 series is now 1-1, with one match in a tie.
The match that saw the downpour on its first day had so much to offer from both the sides, as the game proceeded in the upcoming days of play.
As team India pulls up its socks for the upcoming test match in Brisbane, let's delve deep to surf, what worked well for India in the third Test in Sydney, and what all can come handy.
Opening pair
Without a second thought, Rohit Sharma and Shubman Gill were a boon as partners. They complimented each other and collectively performed well in both the innings to give India a good start.
Number 3 and 4 spot
Cheteshwar Pujara deems a perfect fit for the role assigned. His performance would be much better if runs come at a slightly lesser number of balls.
Skipper Ajinkya Rahane is defining his role assigned quite decently. The duo worked well and are good-to-go at this spot for the next game.
Middle-order batsman
The middle-order composition is a little sceptical. Hanuma Vihari should be replaced for a couple of reasons. Firstly, Vihari has suffered a hamstring injury. Secondly, his contribution in the three Tests has been negligible.
Wicketkeeper
Rishabh Pant's buttery fingers behind the stumps should see Wriddhiman Saha in place. Clearly, Pant is a batsman first and a keeper second, while Saha has an opposite composition i.e. keeper over batsman.
All-rounder
Unfortunately, the star all-rounder Ravindra Jadeja has suffered a thumb injury during the third Test. Ravichandran Ashwin will have to play his role as an all-rounder and in fact, lived up to the same as was seen during this Test match.
Bowlers
Ashwin, along with Jadeja, was deceptive as usual. Mohammed Siraj and Jasprit Bumrah are fine in their current form, but Navdeep Saini has leaked many runs.
What changes could be made in the fourth Test?
With the limited players at the bench, Mayank Agarwal might feature in place of Hanuma Vihari.
Besides, as India suffered a major blow relating to Jadeja's injury, India will have to look for a replacement. Since Agarwal might play in place of Vihari, Pant might feature in Jadeja's place. Though Pant isn't a bowler, and thus not a perfect all-rounder, there isn't much option who could fit as an ideal all-rounder in the current scenario.
India could have called all-rounders but the strict quarantine restrictions on inviting players overseas, India wouldn't be able to fit an all-rounder for his place.  
Also read India vs Australia: Stuart Broad calls out Tim Paine for using abusive words for Ravichandran Ashwin during altercation at SCG