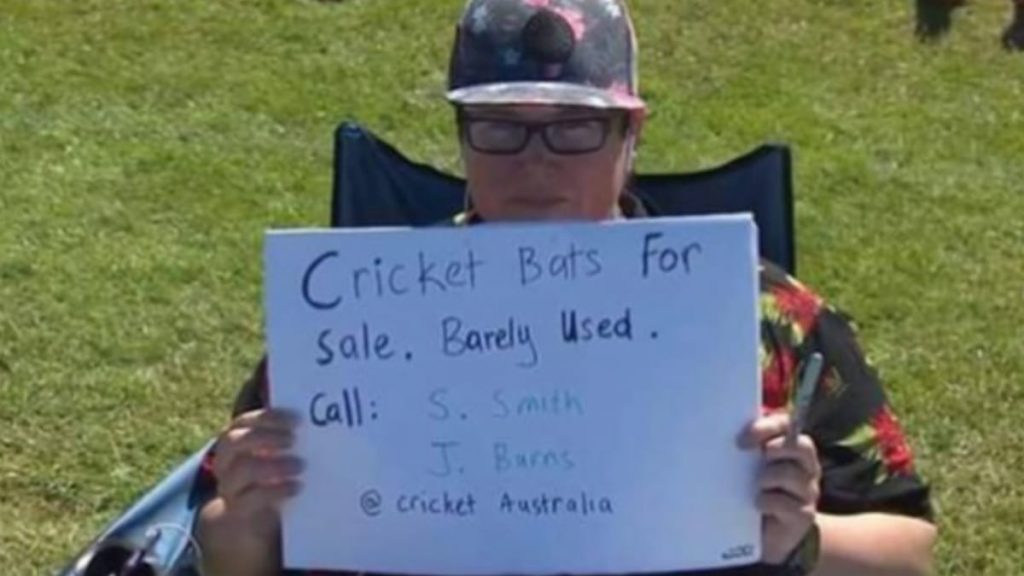 A New Zealand cricket fan has caught social media's attention following the trolling of Australian players on the placard that she bore. She mocked Joe Burns and Steve Smith during Day 2 of the Christchurch Test where New Zealand locked horns with Pakistan. The placard belittled the two Australian batsmen for their lack of runs in the ongoing series against India.
While the female spectator was at Hagley Oval, far away from Australia held a placard in her hand. The placard read: "Cricket bats for sale. Barely used. Call: Steve Smith, Joe Burns @ Cricket Australia."
Woes continue both for Joe Burns and Steve Smith where the former has been ruled out from the left two Test matches. Even Steve Smith faced a lot of criticisms following his single digit scores.
Not just Steve Smith and Joe Burns, overall Australian team had lacked the intent with the bat. Though Australia had managed to win the first Test at Adelaide, the total aggregate still wasn't that promising.