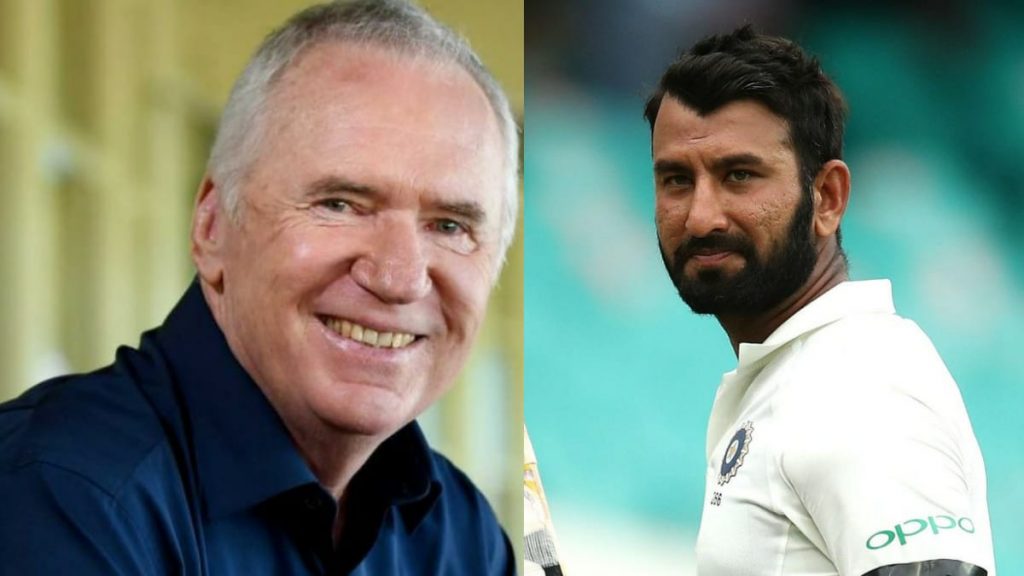 India's senior player Cheteshwar Pujara has hogged the limelight after his extremely slow half-century in the first innings of the third Test match in Sydney. Pujara who gathered 521 runs with three centuries in the four-match Border-Gavaskar Trophy series in 2018-19, failed to gather a praiseworthy performance during this tour.
As Pujara played his slowest fifty by taking 176 balls, many cricket veterans have talked of his performance. Recently, Allan Border, on whose name Border-Gavaskar series has been named, spoke about Pujara's performance.
"He (Pujara) is almost scared to play a shot, isn't he? He is playing to survive rather than looking to score," Allan Border told foxsports.com.au
"He's not had quite the same impact this series in that he's taken so long to score his runs, it's like he's stagnated at the crease and it has had a bit of a ripple effect through the Indian batting. They can't seem to get on top of Australia's bowling."
"Credit where credit is due, the bowling has been very good and Australia haven't allowed them to get away," Border said.
"That's half the battle as well, the guy's been hard to get out but if the scoreboard is not moving, eventually you get your rewards."
Former Australian skipper Ricky Ponting pointed out Pujara's approach saying he needs to "be a bit more proactive with his scoring rate because I felt it was putting too much pressure on his batting partners."
Besides, a trail of Indian players remarked Pujara following his slow performance.
Also read: India vs Australia 3rd Test Day 4: Watch how bigot crowd resorts to racial remarks once again