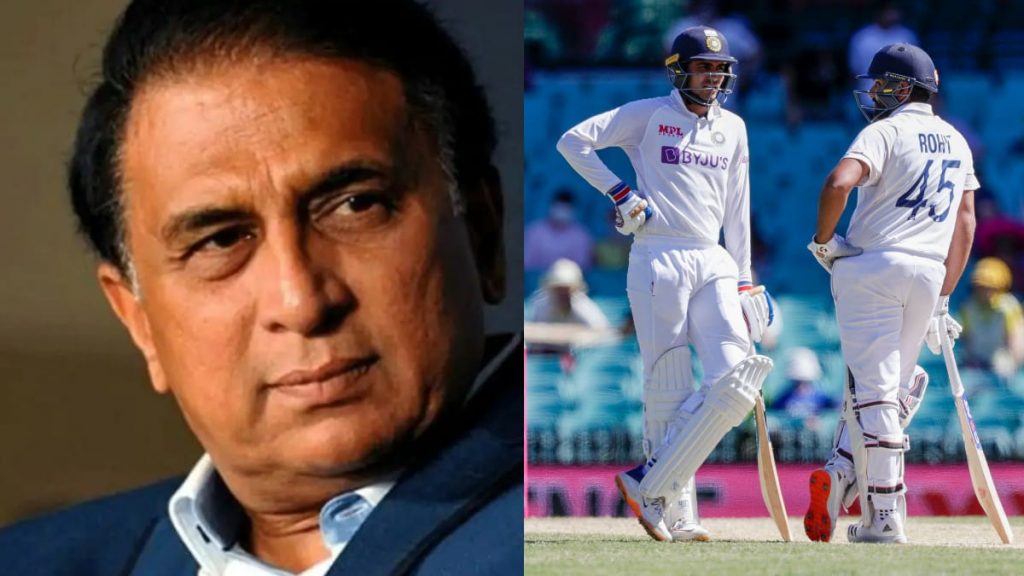 The legendary player and India's former captain Sunil Gavaskar praised India's current Test opening pair- Rohit Sharma and Shubman Gil. He feels that India can stick to the duo in future as they complement each other quite well.
For long, India have tried various opening pairs in Tests over time but couldn't really stick to one for long. KL Rahul, Mayank Agarwal, and Murali Vijay were featured, but no pair looked as resilient and confident as Sharma-Gill did.
Not just their playing style, but even the little gathered bouquet of stats says the same. In both the innings, they weaved a 50-run plus partnership following which either of them has scored a half-century for him.
"What is important in an opening partnership is the partners should be made for each other. Sometimes you have one who is a very attacking player and one is solid. But here both have a very good defence, they both have fabulous shots. Shubman Gill has been impressive," Gavaskar told Sony Six on Sunday.
"We all know how good a player Rohit Sharma is. He was also getting behind the line and played the ball very late, that was very, very impressive. On a fourth day pitch when the ball was turning just that little bit, the way they negotiated Nathan Lyon was also impressive," Gavaskar added.
"Yes, on the back of what we have seen, these two could be the opener pair to stick with," former Indian player said.
Gavaskar felt for Agarwal and Shaw
Gavaskar also talked of Agarwal who was dropped from the third Test match following consecutive slumps in the first two Test matches. As for Prithvi Shaw, he feels that the latter can be a boon if he rectifies his shortcomings.
"But that will be a little bit hard on Mayank Agarwal, who has had an outstanding career. As well as young Prithvi Shaw, once he returns to Mumbai and works on his bat lift and technique, can still be a big asset for the Indian team," Gavaskar said.
India and Australia are currently playing Day 5 of the third Test match in Sydney. They will go to Brisbane for the fourth Test match scheduled from January 15 to January 19.
Also read: India vs Australia: Brisbane Cricket Ground to be the venue for fourth Test, confirms Hockley