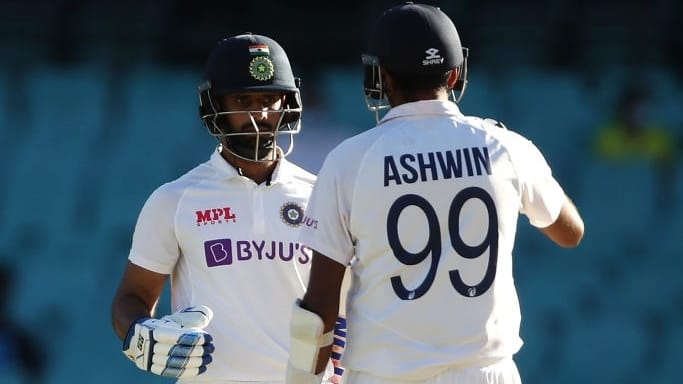 India showed incredible grit, determination and patience to secure a draw against Australia on Day 5 of the third Test at the Sydney Cricket Ground. Needing to survive an entire day with just 8 wickets left (including Ravindra Jadeja who was set to bat with a fractured thumb), India pulled it off thanks to a dogged display of batting.
After Rishabh Pant and Cheteshwar Pujara had raised hopes of an unlikely win with their 'fire and ice' knocks, their dismissals meant India had to employ a 'blockathon' tactic. Hanuma Vihari and Ravichandran Ashwin did exactly that as they withstood more than 3 hours of relentless pressure from the Aussie bowlers. In the end, the Test was rescued.
The fact that Day 5 of the Test match coincided with former Indian cricketer Rahul Dravid's birthday made it even more special as the now 48-year-old was known for his supremely patient knocks. 'The Wall' as he is called is the only person to face over 30,000 balls in Test cricket history. India's performance was definitely one that he would have been proud of.
Fans took to Twitter to point out as to how fitting a tribute it was that India secured the spirited draw on the occasion of Dravid's birthday.
Twitter hails fitting tribute to Dravid
Also Read: Virat Kohli and Anushka Sharma become parents to baby girl