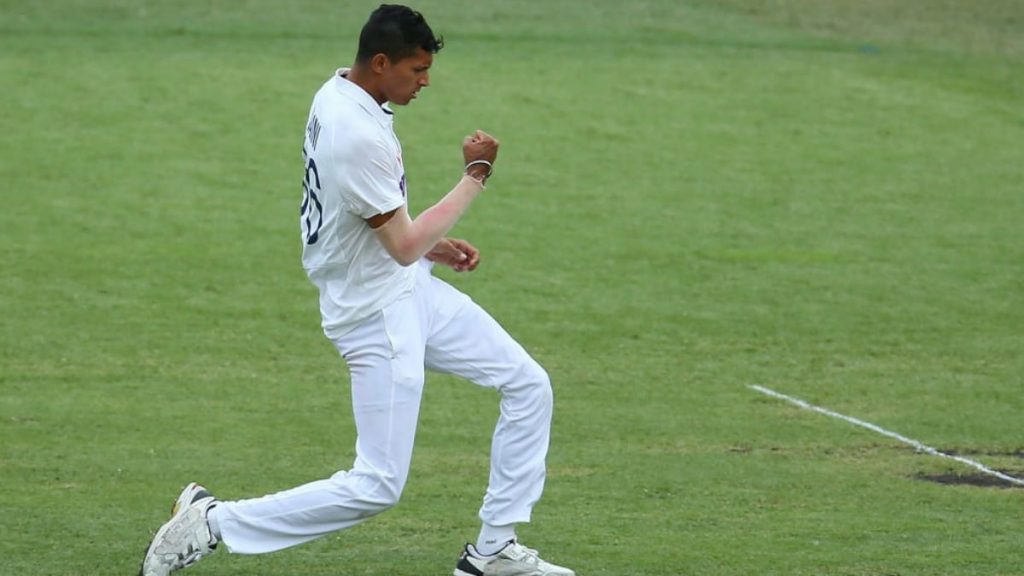 Will Pucovski Australia's debutant looked in a terrific form as he registered his maiden 50. Opening with senior player David Warner, Pucovski showed resilience and composure in his batting. He partnered well with Marnus Labuschagne to give Australia the momentum they needed following a shaky start.
The debutant did have a good luck along with a promising stroke as the former was dropped twice by Rishabh Pant, India's wicket keeper batsman.
Finally, India did get the much-needed breakthrough. Coincidentally, India's debutant bowler Navdeep Saini took his maiden wicket to dismiss Australia's debutant Will Pucovski who was batting terrifically at 62.
No sooner the wicket was taken, Twitter flooded healing praises for the Indian player.
Also read: India vs Australia: Watch how Twitter critiques Rishabh Pant after he dropped Will Pucovski catch