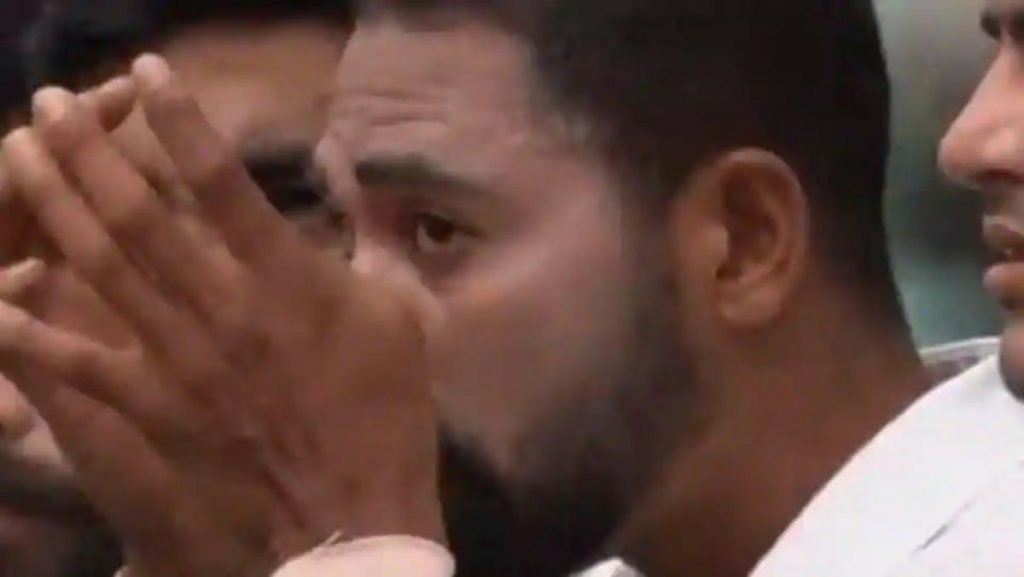 India's fast pacer Mohammed Siraj's tears arose as he was moved by the buzz in Sydney's third Test match. He was seen in drizzly eyes while singing the national anthem. The heavy eyes poured down until he wiped them after the anthem had ended.
The emotional moment met the camera lens, and this incident went viral.
The call-in the Indian squad delighted him and his family but soon was met by a frown. Siraj met a tragedy and lost his father on November 20, just a week after Team India had landed in Australia. The 26-year-old made a bold decision to be with the team and fulfil his cricketing commitments.
"He (Siraj's father) wished that I continue playing for India and make my country proud," Siraj had said at the time of his father's death. "I just want to fulfil my father's dream."
Mohammed Ismail, Siraj's brother had told PTI from Hyderabad after the fast bowler had made his debut last month, "It was my (late) father's dream that Siraj should represent India in Tests … he always wanted to see him (Siraj) in blue and white jersey to represent the nation, so our dream got fulfilled today."
Mohammed Siraj, fortunately, made a debut in the second Test, the Boxing Day Test match at MCG and bowled impressively. In his maiden Test, Siraj finished with five wickets in the Test match. In the first innings, Siraj grabbed 2/40, including the wickets of Marnus Labuschagne and Cameron Green. Further, in the second innings, he made his best bowling figures 3/37.
Even in the ongoing third Test, Siraj has managed to scalp David Warner's wicket.
Also read: Recent bowling wonders trending on Social Media