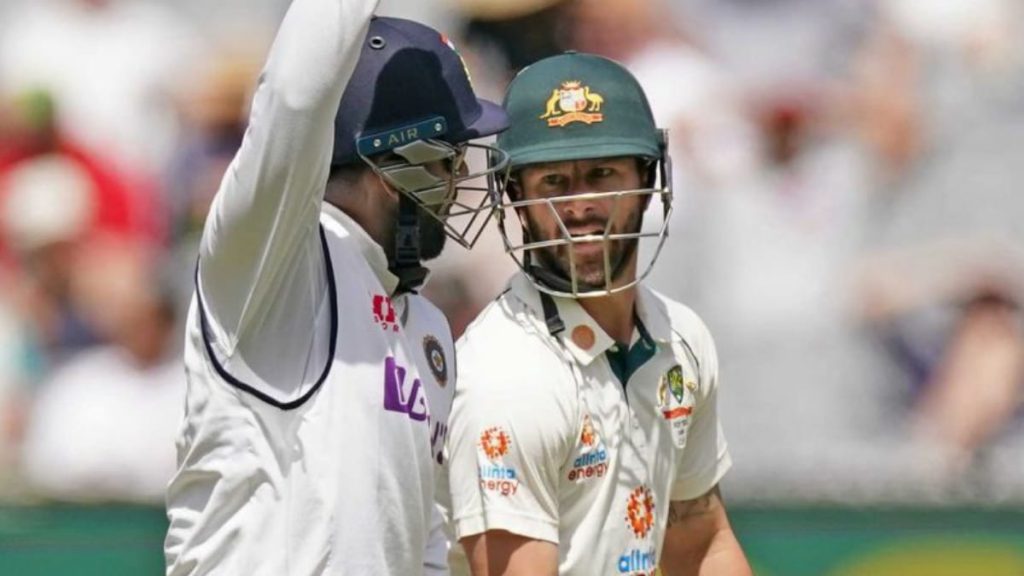 India vs Australia: Watch Twitter buzz as Matthew Wade does a great act of sportsmanship with India's Hanuma Vihari
Australian wicketkeeper Matthew Wade invited criticisms after making a low individual score but won hearts via his sportsmanship gesture.
After he walked on the field following Marnus Labuschagne's dismissal at 91 on Day 2, he got off to a smashing start, hitting sweep shots on Ravindra Jadeja's bowling.
As a result, Hanuma Vihari had to be brought in the firing line. Vihari, who was standing at forward short leg all the while, was hit thrice by Wade's booming sweep shots.
As Wade was playing aggressively, his first sweep shot hit Vihari, and the latter had to call for the physio.
In order to give Vihari a little confidence, Wade did a fist dab with Vihari, after the latter retook his position at short leg.
Tweets followed after this incident