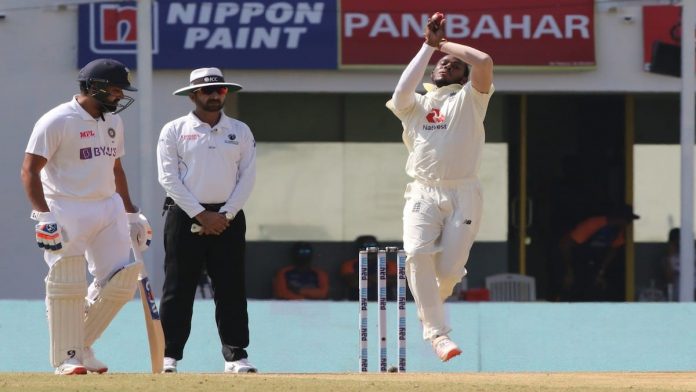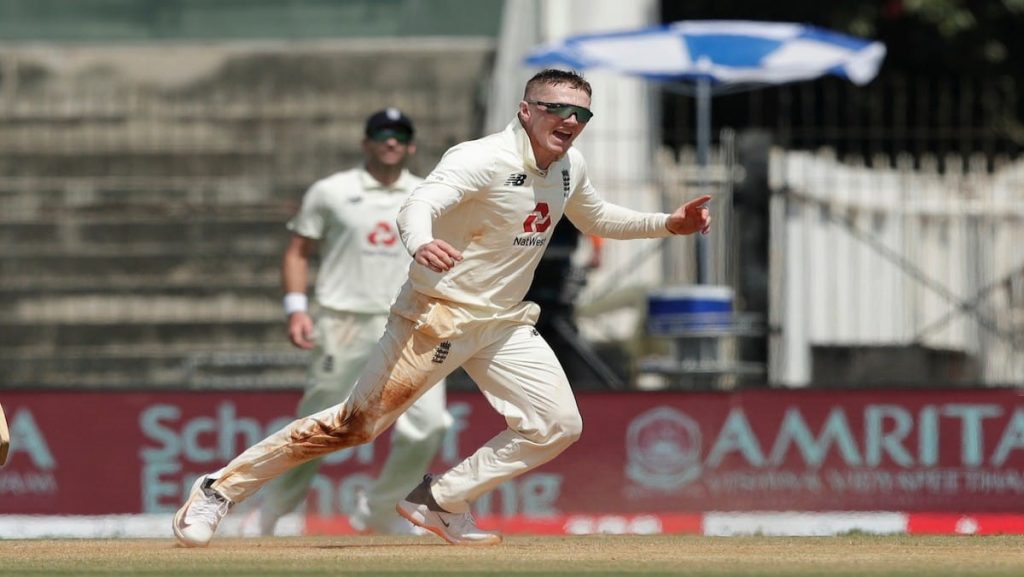 England ended Day 3 in a position of great strength after a terrific bowling performance and regular wickets saw India reach 257/6. Beginning on their overnight score of 555/8, England could only get to 578 all-out as Jasprit Bumrah and Ravichandran Ashwin dismissed Dom Bess and James Anderson respectively. The score had put England in a very strong position but they needed to bowl well on a flat but deteriorating pitch to put the Indians under pressure and that was exactly what they did.
In reply, India got off to a horror as opener Rohit Sharma nicked one to the wicket-keeper off Jofra Archer's bowling. His partner Shubman Gill who looked very positive in his stay holed out to mid-on off the same bowler while batting on 29 to put India in a spot of bother. It was then that spinner Dom Bess rocked the Indians with a stunning double-strike that saw both captain Virat Kohli and vice-captain Ajinkya Rahane sent back to the pavilion.
Pujara-Pant partnership rescues India but England strike back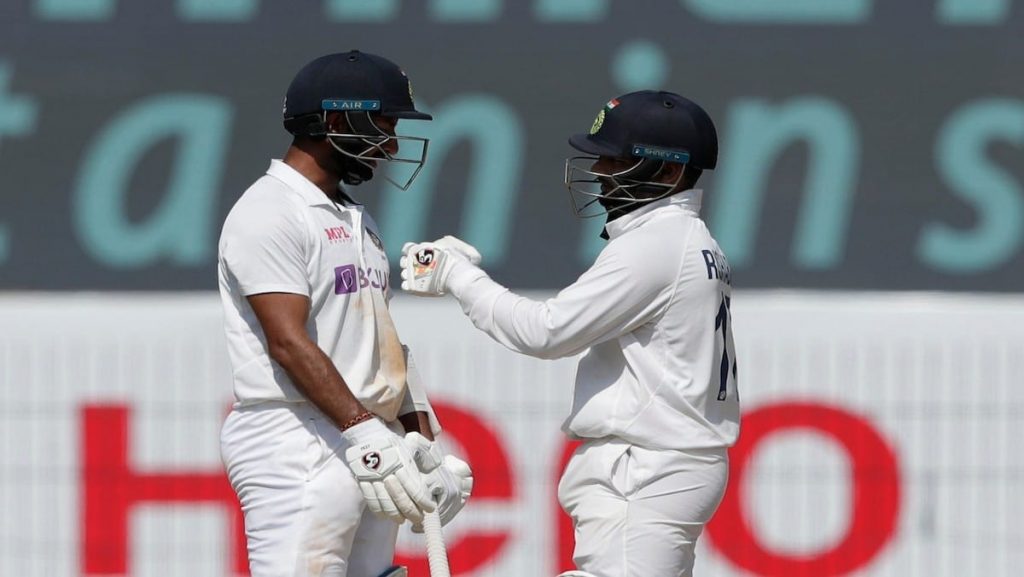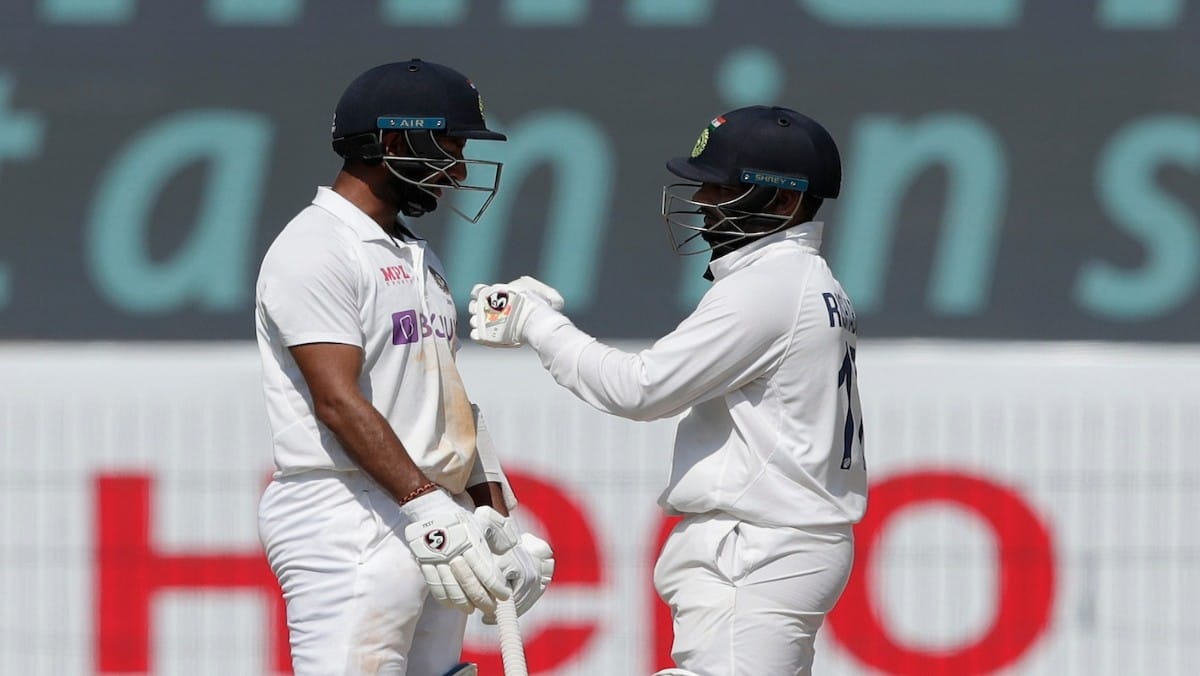 India were in deep trouble at 73-4 when Rishabh Pant joined No. 3 batsman Cheteshwar Pujara and the duo came up with a trademark 'fire and ice' partnership. Pant kept taking Jack Leach on and hitting him for sixes over long-on and mid-wicket while Pujara kept safely playing out Bess and co. The duo got to their half centuries and were looking well-set to get to their centuries as well.
But, an unlucky dismissal followed as Pujara's pull struck the silly-leg fielder on his helmet before looping up to Rory Burns. Pant followed Pujara as well while taking on Bess as he holed out to Leach and got out for 91. The local boys from Chennai, Washington Sundar and Ravichandran Ashwin came together next and batted with patience to see out the day and take India to 257/6.
Scores
England – 1st innings
| | | | |
| --- | --- | --- | --- |
| Batsman | Mode of Dismissal | Runs | Balls |
| Rory Burns | c Pant b Ashwin | 33 | 60 |
| Dom Sibley | lbw b Bumrah | 87 | 286 |
| Dan Lawrence | lbw b Bumrah | 0 | 5 |
| Joe Root | lbw b Nadeem | 218 | 377 |
| Ben Stokes | c Pujara b Nadeem | 82 | 118 |
| Ollie Pope | lbw b Ashwin | 34 | 89 |
| Jos Buttler | b Ishant | 30 | 51 |
| Dom Bess | lbw b Bumrah | 34 | 105 |
| Jofra Archer | b Ishant | 0 | 1 |
| Jack Leach | not out | 14 | 57 |
| James Anderson | b Ashwin | 1 | 12 |
Total – 578 all-out in 190.1 overs
| | | | |
| --- | --- | --- | --- |
| Bowlers | Overs | Runs | Wickets |
| Ishant Sharma | 27 | 52 | 2 |
| Jasprit Bumrah | 36 | 84 | 3 |
| Ravichandran Ashwin | 55.1 | 146 | 3 |
| Shahbaz Nadeem | 44 | 167 | 2 |
| Washington Sundar | 26 | 98 | 0 |
| Rohit Sharma | 2 | 7 | 0 |
India – 1st innings
| | | | |
| --- | --- | --- | --- |
| Batsman | Mode of Dismissal | Runs | Balls |
| Rohit Sharma | c Buttler b Archer | 6 | 9 |
| Shubman Gill | c Anderson b Archer | 29 | 28 |
| Cheteshwar Pujara | c Burns b Bess | 73 | 143 |
| Virat Kohli | c Pope b Bess | 11 | 48 |
| Ajinkya Rahane | c Root b Bess | 1 | 6 |
| Rishabh Pant | c Leach b Bess | 91 | 88 |
| Washington Sundar | batting | 33 | 68 |
| Ravichandran Ashwin | batting | 8 | 54 |
Total – 257/6 in 74 overs
| | | | |
| --- | --- | --- | --- |
| Bowler | Overs | Runs | Wickets |
| James Anderson | 11 | 34 | 0 |
| Jofra Archer | 16 | 52 | 2 |
| Ben Stokes | 6 | 16 | 0 |
| Jack Leach | 17 | 94 | 0 |
| Dom Bess | 23 | 55 | 4 |
| Joe Root | 1 | 1 | 0 |
Also Read: India vs England 2021: WATCH – Rohit Sharma hilariously imitates Harbhajan Singh's action while bowling