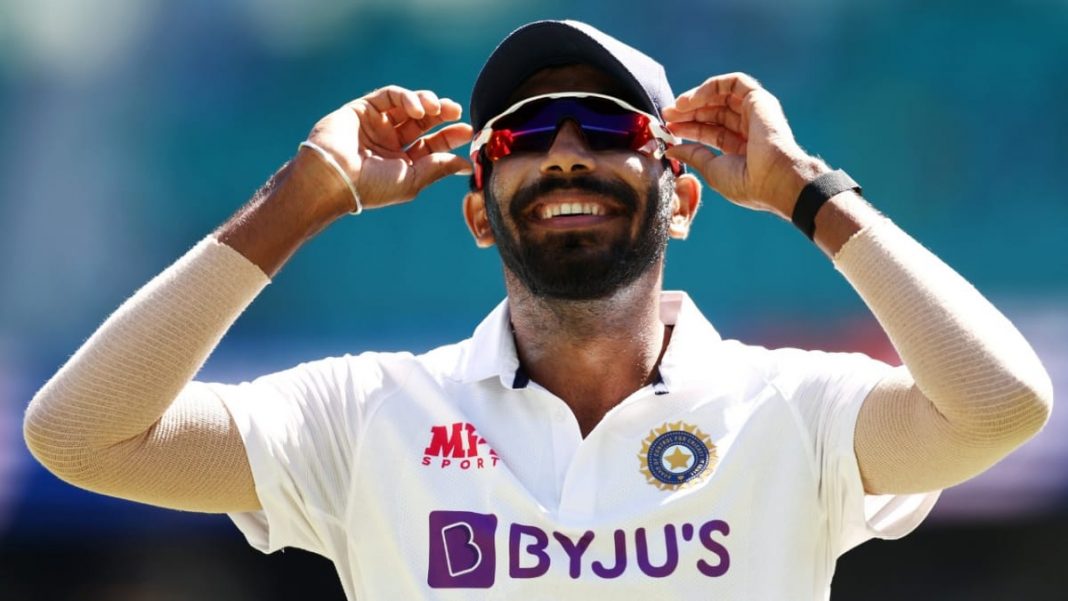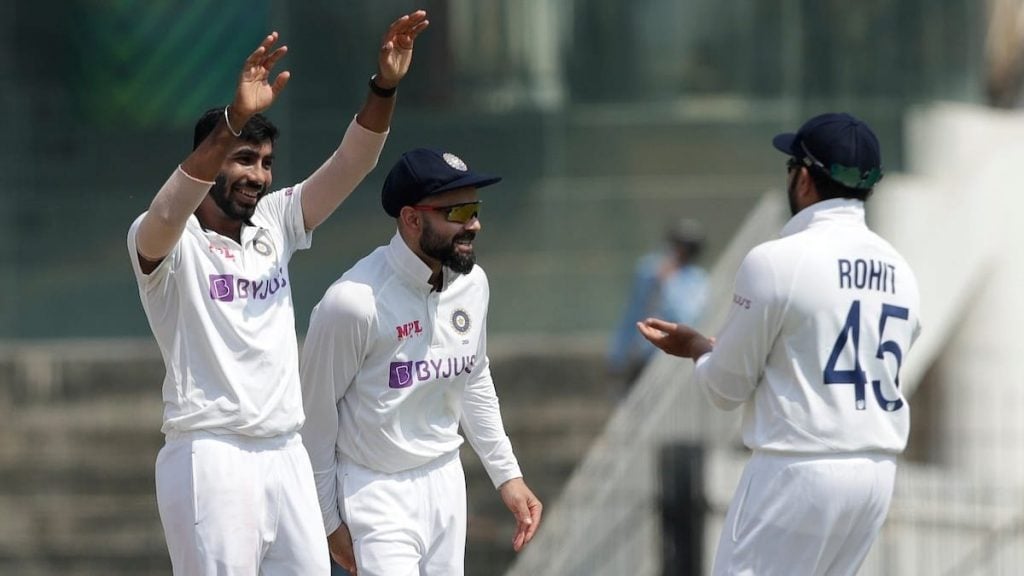 The Indian bowlers struggled on a flat Day 1 pitch in Chennai in the first Test against England as the visitors finished the day on top at 263/3. Skipper Joe Root scored a century for England and was involved in a 200-run partnership with opener Dom Sibley who scored 87 runs before getting out in the last over of the day. Root remained unbeaten on 128* and will look to kick on tomorrow from where he left off today.
For India, the pick of the bowlers was Jasprit Bumrah who picked up two wickets. He first removed Dan Lawrence for a duck by trapping him LBW before dismissing the well-set Sibley in the last over of the day. The other wicket – that of Rory Burns was picked up by Ravichandran Ashwin. The likes of Washington Sundar and Shahbaz Nadeem struggled to keep it tight but Ishant Sharma looked menacing despite going wicketless.
'Every wicket is equally important for us' – Jasprit Bumrah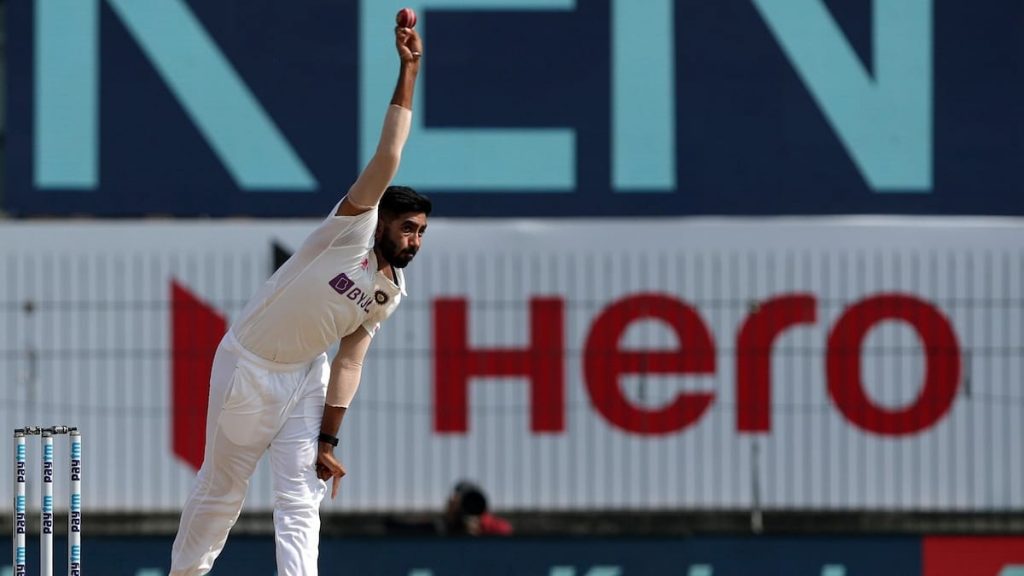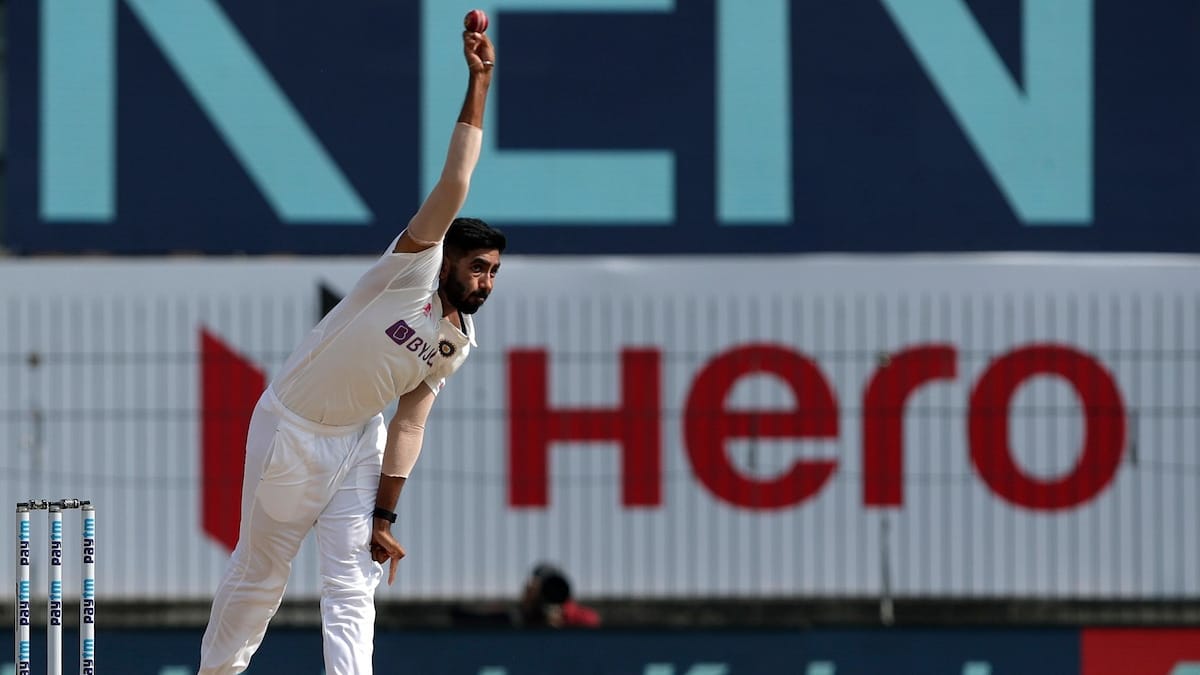 Jasprit Bumrah addressed the press after the end of the first day's play and talked about how the new COVID rules has made it difficult to maintain the ball. "When the wicket is flat so due to new COVID rules there are limited options to shine the ball. So in India the ball gest rough and to make the ball reverse swing, you have to make one side heavy. Sometimes sweat doesn't really severe the purpose. You can't make one side heavy with sweat and it doesn't really work that way. We have to go with new rules of the game right now," he said.
"The ball did become soft and the wicket was on the flatter side and the bounce is less. So you are left with limited options and it becomes difficult and the ball doesn't shine as we can't use saliva due to the new COVID rules It becomes difficult during those times to maintain the ball," he added.
He was then asked of the crucial job tomorrow of dismissing Joe Root. "Every wicket is equally important for us. All wickets are equally important not focusing on one particular individual (Root). We picked up three wickets today and our goal will be to pick seven wickets and we are focusing on that. Not a particular individual, there are many good players in their team and we give everyone equal respect. It's very difficult to compare (bowling to Root in 2018 and 2021) the ball behaves differently. He has come from Sri Lanka and have good innings behind him," Bumrah replied.
"He was sweeping and reverse sweeping and while playing the spinners he was staying low to read the trajectory. He played a very good inning," Bumrah added before signing off.
Also Read: IPL 2021: Mitchell Starc to not be a part of auction; Sreesanth among 1097 players to have registered