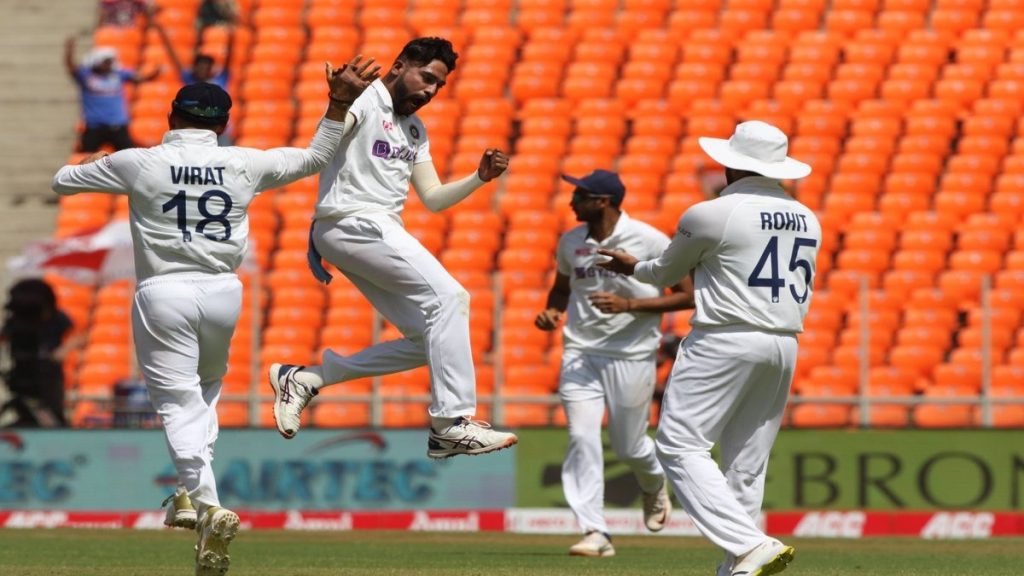 India ended the first day of the fourth and final test against England as the happier of the two sides thanks to another excellent bowling performance that saw them bundle out the visitors for just 205 runs. England had won the toss and chosen to bat first but their plans went up in smoke as they kept losing wickets regularly. Although there was a rescue act in the middle from the likes of Ben Stokes and Dan Lawrence, it didn't evolve into something big.
Most of the talk surrounding the ongoing series has been about the pitch with the wickets in the last two matches being termed by some experts as 'unplayable' and as a 'rank-turner'. The fourth test didn't seem to offer too much assistance for the spinners like it was in the third test. There was just about enough assistance for them but had the batters applied themselves better, it was a pitch where runs could have been scored.
Mohammed Siraj speaks after day 1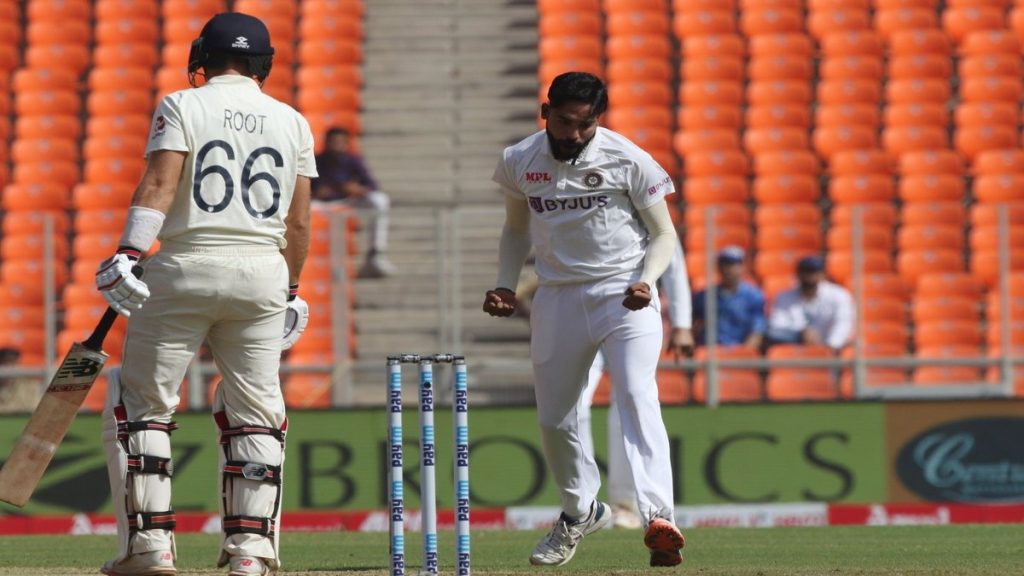 Even as the spinners picked up 8 of the English wickets, it was Mohammed Siraj who was among the most impressive on show on day 1. He picked up the two crucial wickets of Joe Root and Jonny Bairstow who was looking threatening. He trapped both the experienced batters plumb in front with deliveries angling in. Siraj ended with figures of 2-45 and spoke post the day's play to the broadcasters about the pitch and the occurrences on the day.
"It was a batting wicket, and it was coming onto the bat nicely, so we planned to bowl patiently and keep bowling at the same spot. Virat bhai told me that we have only two fast bowlers so we will keep rotating, and we will be well-rested. When I started bowling from the Reliance end, there was a little extra bounce and good movement from that end after I switched. When I played in Australia or when I play here, I will put my effort every ball otherwise it'll affect the team, and it'll release the pressure. I just want to bowl well every ball," Siraj said.
Siraj was then asked about the words that were exchanged between him and Ben Stokes which led to skipper Virat Kohli intervening and further heated words being exchanged. He said, "He (Stokes) was swearing at me, so Virat bhai intervened and handled that well. We plan to peacefully bat for a couple of days so that I can rest up for a couple of days in the dressing room."
India will begin day 2 on 24/1, trailing England's score by 181 runs.
Also Read: India vs England 2021: WATCH – Umpires intervene as things get heated between Virat Kohli and Ben Stokes