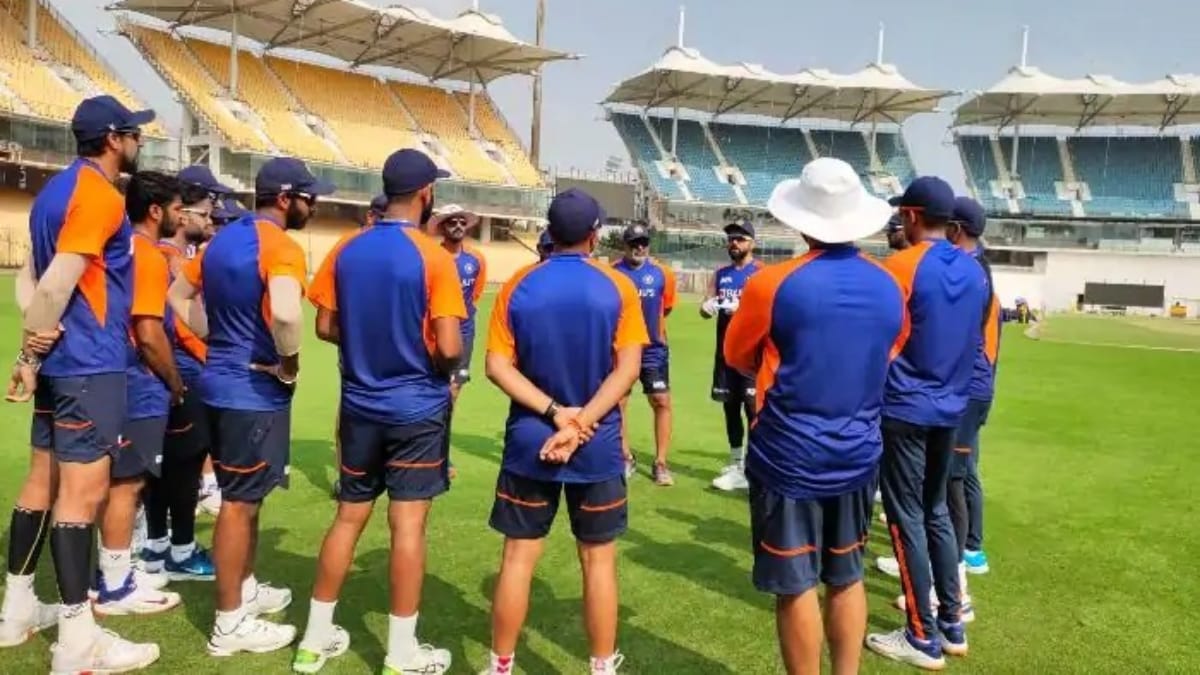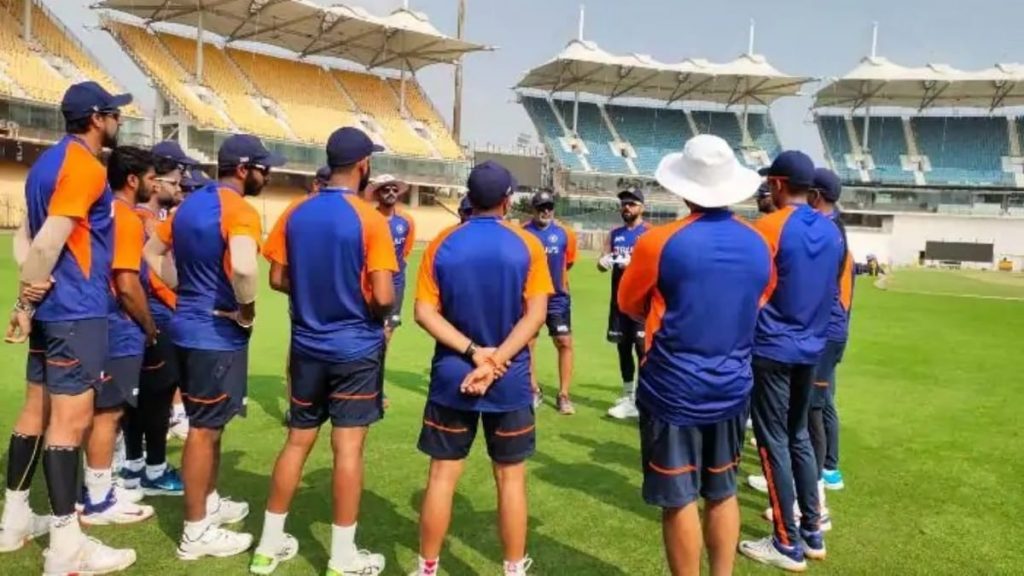 While the first Test match between India and England was played behind the closed doors with no spectators, the second Test in Chennai followed by third, and the fourth red-ball game in Ahmedabad will see in-stadium fans in limited numbers.
The second Test at Chepauk, which starts on Saturday, will be the first instance of fans being allowed for a sporting event in India since the Covid-19 outbreak in March last year.
Ensuring that there is no slip-up in the Covid bio-bubble related protocols, Tamil Nadu Cricket Association (TNCA) are making full provisions to entertain the in-stadium fans and ensure complete protection.
Tamil Nadu Cricket Association (TNCA) secretary RS Ramasaamy said that the ball will continue to be sanitised by the on-field umpires whenever it is returned from the stands.
"For the first Test, we had volunteers in all the stands who were returning the ball. Once the ball was returned, it was sanitised by the on-field umpires. The player who got his hand on the ball first was also sanitising his hand. That will continue," Ramasaamy told TOI on Wednesday.
As only 50% crowd capacity permitted for this Test, fans will have to be seated in every alternate chair so that social distancing is maintained at all times.
"We will have volunteers checking whether all the protocols are being followed. If there is trouble, they will let us know and we will deal with it. We will also have a separate crew to monitor the CCTV footage. If they find any issue, they will inform the volunteer in that particular stand," Ramasaamy informed.
All the new-necessary basics- temperature checks and hand sanitising will be carried out at each of the 17 entrance points of the venue. Masks are mandatory and incase anyone defies the rules, would be warned and a repeat will result in eviction from the stadium.
Precautions and measures have been arranged even if somebody starts coughing and sneezing after entering the stadium.
"Five medical kiosks have been set up and there will be four ambulances at the ground. We have a medical room with a doctor and an isolation room too. If we find people coughing or sneezing after they enter the stadium, we will move them to an isolation room. We will make sure they get medical attention and are moved out," the TNCA office-bearer said.
England happy with how bio-bubble is being conducted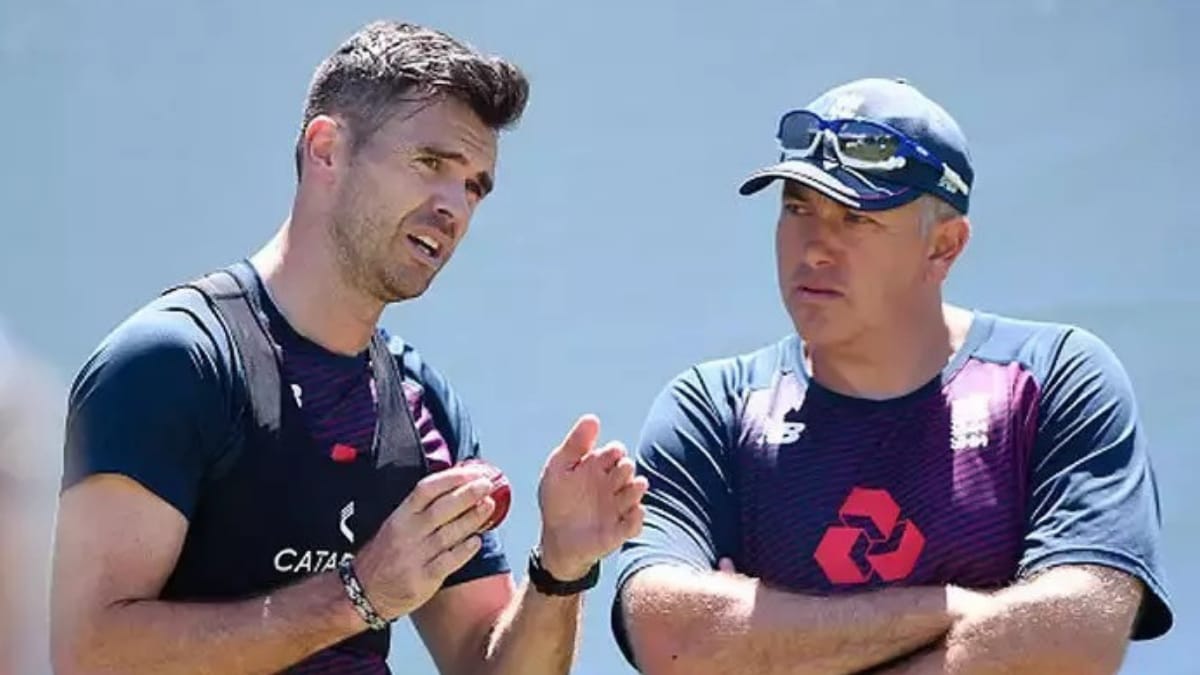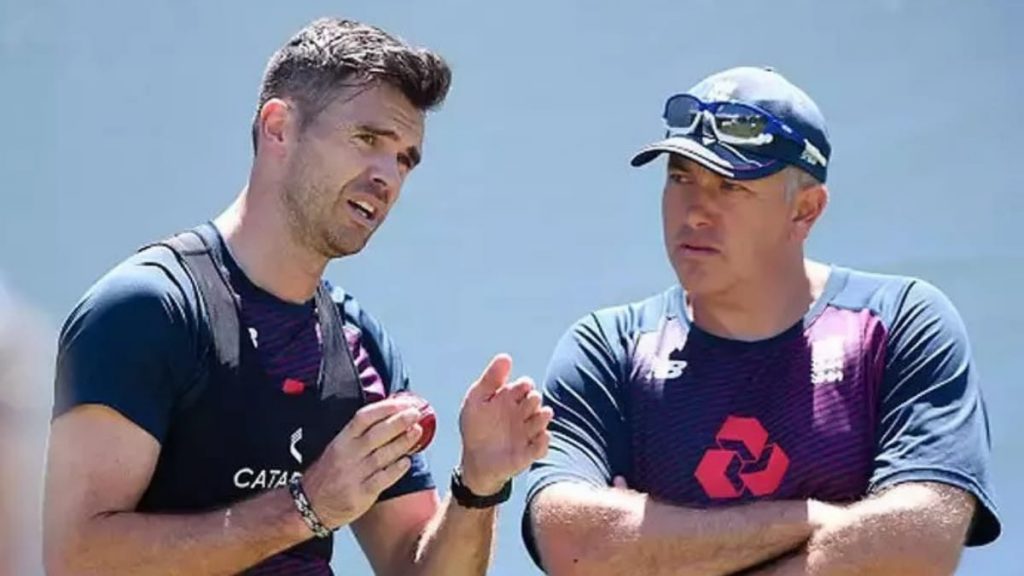 Meanwhile, England's star bowler James Anderson and head coach Chris Silverwood appreciated how bio-bubble is being carried out in India.        
"Am not concerned about the bubble aspect. They have been brilliant and we all feel safe. And from the crowd point of view, we will be having noise in the ground again and it will be fantastic," Silverwood said in the virtual press conference shared by England and Wales Cricket Board (ECB) on Wednesday.
"I mean if we get anything like that, like some sort of normality, it will make everything just a bit more buzz really and I think it will be great. We have got no concerns (on fans being allowed for the 2nd Test). Since we have been here, we have been very well looked after and we feel safe in the environment," he added.
"The safety around the bubble in the hotel is so strict and I am sure they will take all the right precautions. They are gearing up for the fans to come in which would be great and we look forward to that," Anderson had said during the virtual press conference after the win.
Silverwood said he welcomed the return of supporters.
"They (the Indian authorities) have been brilliant since we've been here," he said. "We all feel safe and I'm sure things will be done properly.
"To get some noise in the ground again will be fantastic. It will be some sort of normality and it will give the lads a lift."
Also read: India vs England 2021: James Anderson is fine resting for second Test against India