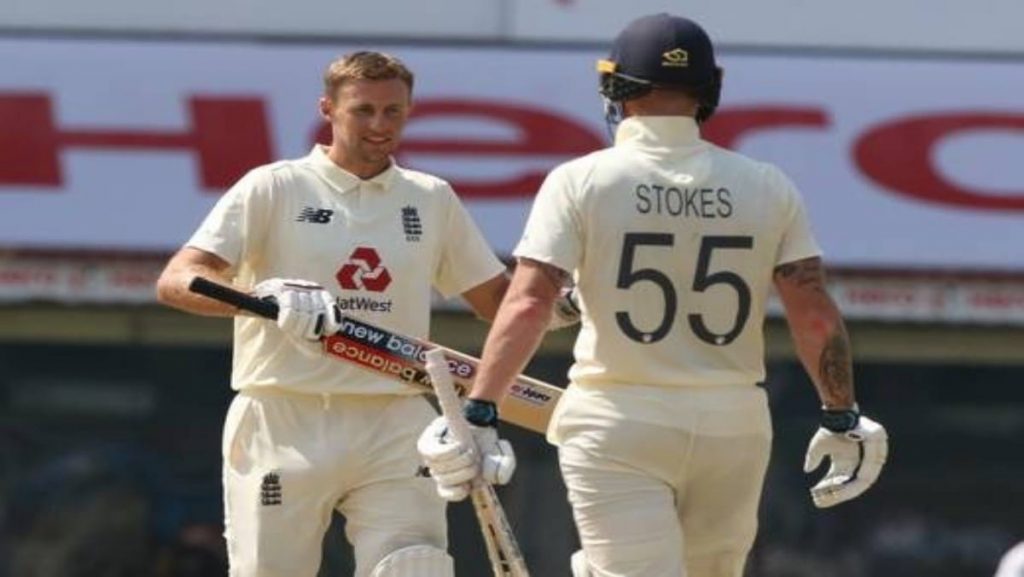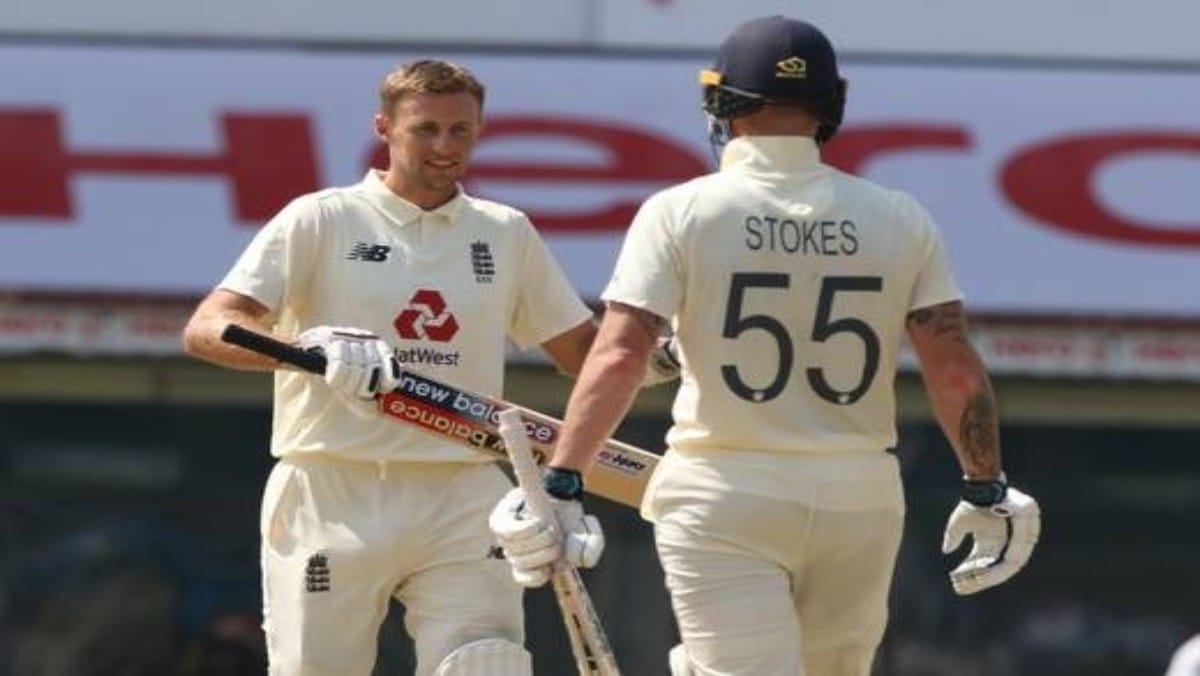 England ended day 2 of the first Test against India on a very strong note after piling on the runs on a flat Chennai wicket. Resuming on a century from day 1, English skipper Joe Root went on to convert it into a double hundred becoming the first ever to do so on one's 100th Test match. He was ably supported by a quick-fire knock from Ben Stokes who scored 82 off just 118 balls and took on the Indian bowlers.
Although India got back into the game in the last session thanks to some quick wickets, England managed to see it through to stumps without getting bowled out. The score read 555/8 and England chose not to declare but continue batting on day 3 as well with Dom Bess and Jack Leach at the crease. The intention tomorrow would be to try and get as many runs as possible in quick time to get enough time to put pressure on the Indian batters.
'He makes batting look so easy' – Ben Stokes on Joe Root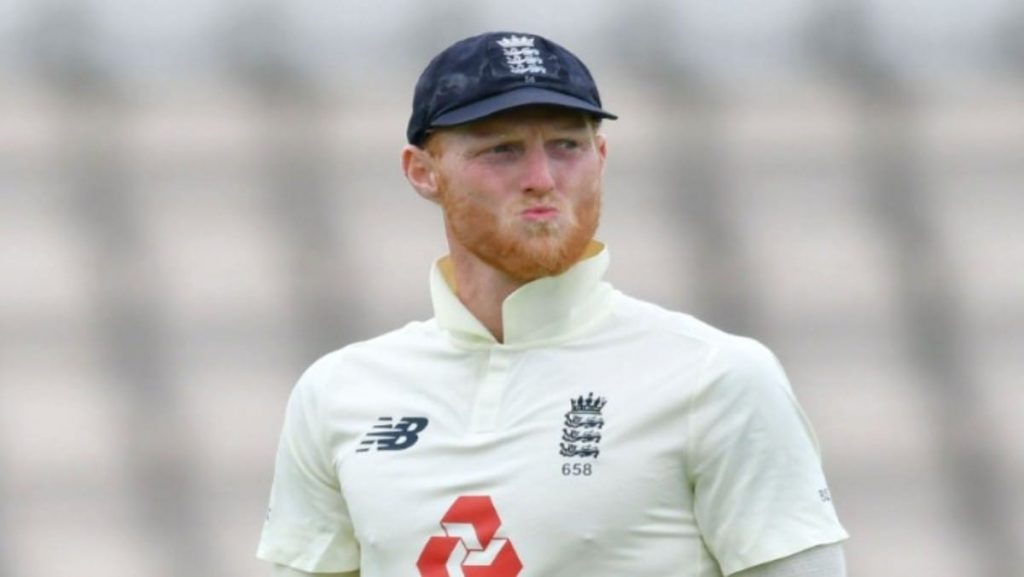 Ben Stokes addressed a virtual press conference today and spoke about Joe Root saying, "Yeah, it makes us all feel, you know, pretty rubbish (laughs), the way he, how easy he makes batting look. He is in phenomenal form and just makes things look very, very easy and the way that he plays spin, dominates spin and it's incredible to watch. I don't think half the England batsmen ever play spin in the way that he does. He's just got options, he has got an option for everything that's thrown at him and yeah, it is just a delight to watch him at the moment."
Talking about his knock and England's plans, he said, "Yeah, it's nice coming back in with a (knock like that), with a bit time off and now spending some time out in the middle, but all in all I think we're in a very strong position as a team. There were no thoughts whatsoever of a declaration tonight because it'll be stupid if we won the toss and bat first, you just get as many runs as you can out here in India. And if we can bat for another hour tomorrow, you know, we would be very happy with that," he added.
Talking about the work at hand and the Indian pacers, "We know we still have got a lot of hard work to do as a bowling unit because it is tough to take 20 wickets anywhere, but you know out here, sometimes 20 wickets is hard to come by, so we know we've got a big challenge ahead of us. I've got to give credit to India, they just kept toiling away, especially Jasprit (Bumrah) and Ishant (Sharma). They just keep kept running in and Ishant got the rewards that he deserved when the ball started to reverse. So yeah, we've just got to keep doing the same and sometimes out here it's a game of patience as to who can stay boring the longest," Stokes signed off.
Also Read: India vs England 2021: WATCH – 'Ball kha h?' Rishabh Pant runs in wrong direction to take Ollie Pope's catch