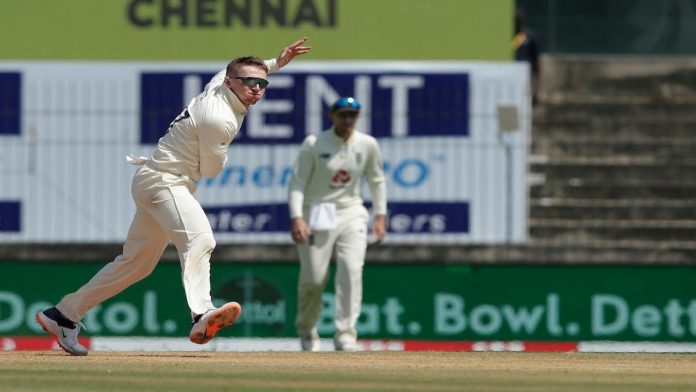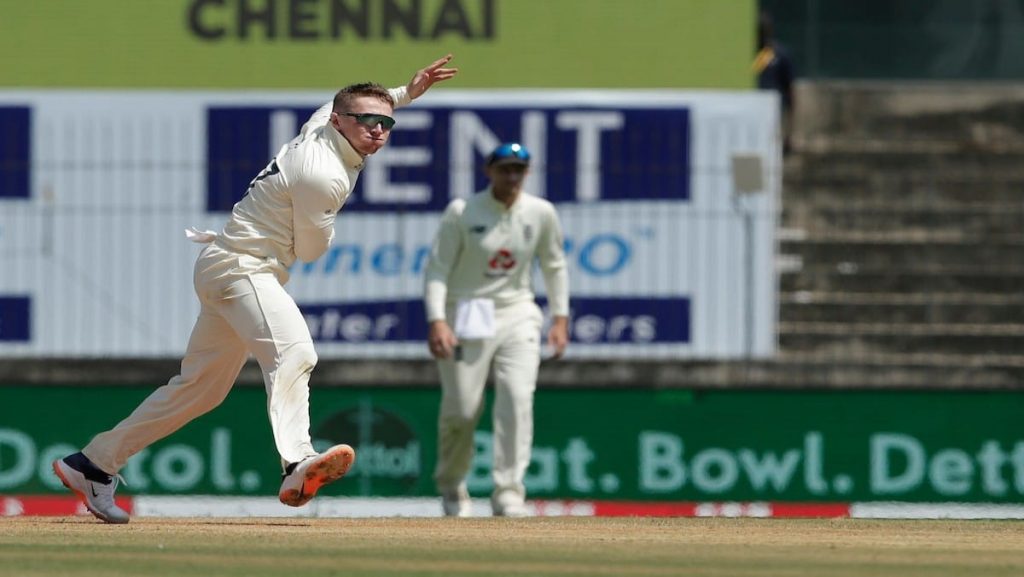 Dom Bess has been, by far, England's most effective bowler in the first Test. Following a great start by Jofra Archer, Bess made sure India never recovered as he scalped four key wickets. In his victims were star performers Cheteshwar Pujara and Rishabh Pant along with Virat Kohli and Ajinkya Rahane. Following a decent performance with the ball in hand, Bess found himself in a tangle.
It happened after the day's play at the Chepauk during a virtual press conference. While Bess was answering a question, the advertisement board, from behind, fell on him. He was taken by a bit of surprise. Thereafter, personnel in charge of the interview adjusted the board and placed it properly.
Mark Butcher mighty impressed by Dom Bess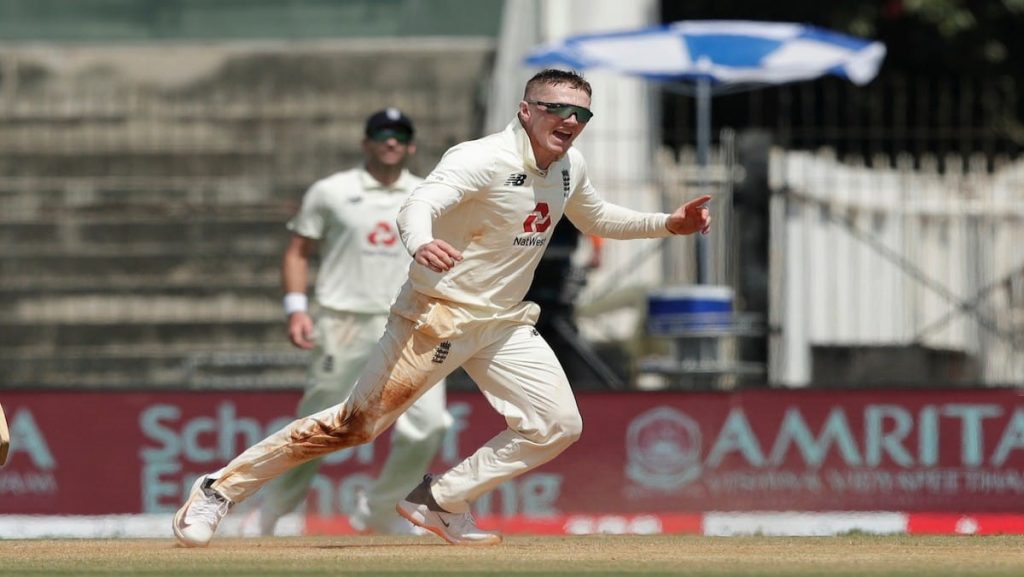 While Bess caught four big fishes, the wicket of Virat Kohli was clearly a standout. The Englishman tossed the ball wide, forcing Kohli to lunge for it. With his hands away from his body, the Indian captain ended up giving a simple catch to Ollie Pope at short leg. His dream delivery has impressed former England cricketer Mark Butcher.
Butcher hailed Bess' ability to learn quickly. The former England international also asserts that there is a fire in Bess. And feels that he will get much better as he continues to play international cricket.
"The ball just drifted in to him and turned a little bit too. Keeping Kohli quiet was key and eventually, he got one to drift a little bit. Kohli just got opened up by that drift, there was a bit of bounce and Ollie Pope did the rest," Butcher was quoted as saying on Star Sports.
"What a wonderful moment there for Dom Bess. He continues to get better. Dom Bess has got something about him. He's got that fire in him. He learns quickly, he's by no means a finished article but he always makes one or two things happen. He at times gets a bit lucky too. He gets wickets with average deliveries as well," he added.
Also Read | Pakistan rise to 5th spot in latest ICC Test rankings following Test series clean sweep against South Africa