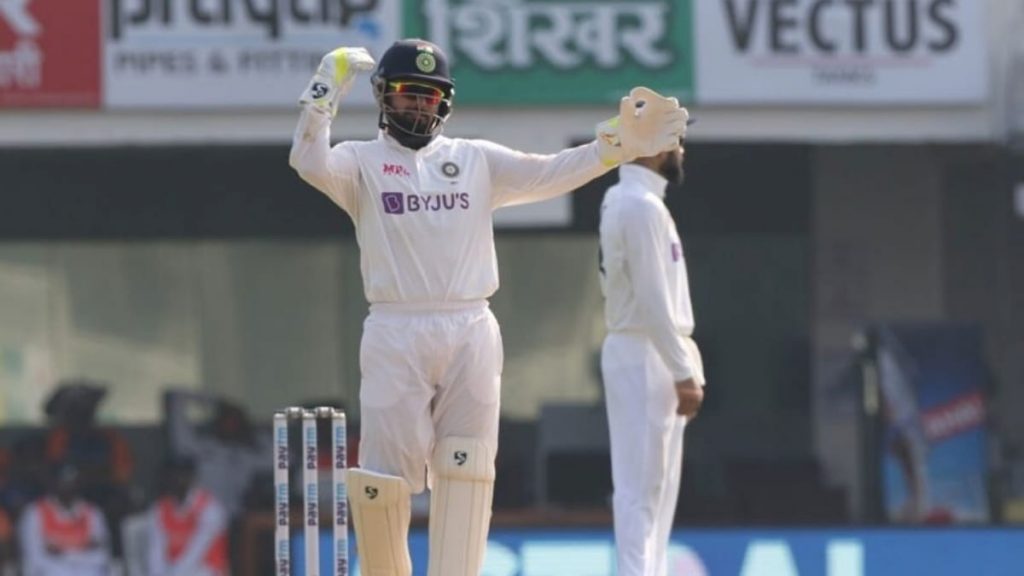 In the fourth Test Between India and England, the two English openers walked out confidently to start their innings after England's captain Joe Root won the toss and elected to bat first. However, their positivity was short-lived as both lost their wickets to Axar Patel.
Meanwhile, Rishabh Pant's chirping behind the stumps and his constant chatter has been fun to watch in the ongoing series. His clever quips and quirky comments have been instrumental at times in putting the batsmen off with regard to their concentration. Zak Crawley learned it the hard way today as he lost his wicket thanks to Pant's antics.
Axar had dismissed Crawley in both innings of the third Test. So the England opener tried to use his feet against him and take him on in the ongoing fourth Test. However, he was unable to do so.
"Someone is getting angry, Some one is getting angry" – Rishabh Pant
During the 8th over of England's innings, Rishabh Pant said from behind the stumps, "Someone is getting angry now," pointing out the opener's frustration at being unable to get runs off Axar Patel.
Eventually, Zak Crawley lost his composure and tried to take on the the spinner and hit him over over mid-on the very next ball. However, he could only edge it to Mohammed Siraj who gobbled up the chance at mid-off.
Axar Patel proved to yet again torture England with his bowling as he first dismissed Dominic Sibley who played for the turn and got dismissed off an inside edge. Crawley on the other hand, would only have himself to blame for his shot selection.
Also Read: "If you bowl at the same pace, the batsman will read your strategy" – Mumbai pacer Prathamesh Dake speaks on variations, Syed Mushtaq Ali trophy and more | Firstsportz Exclusive