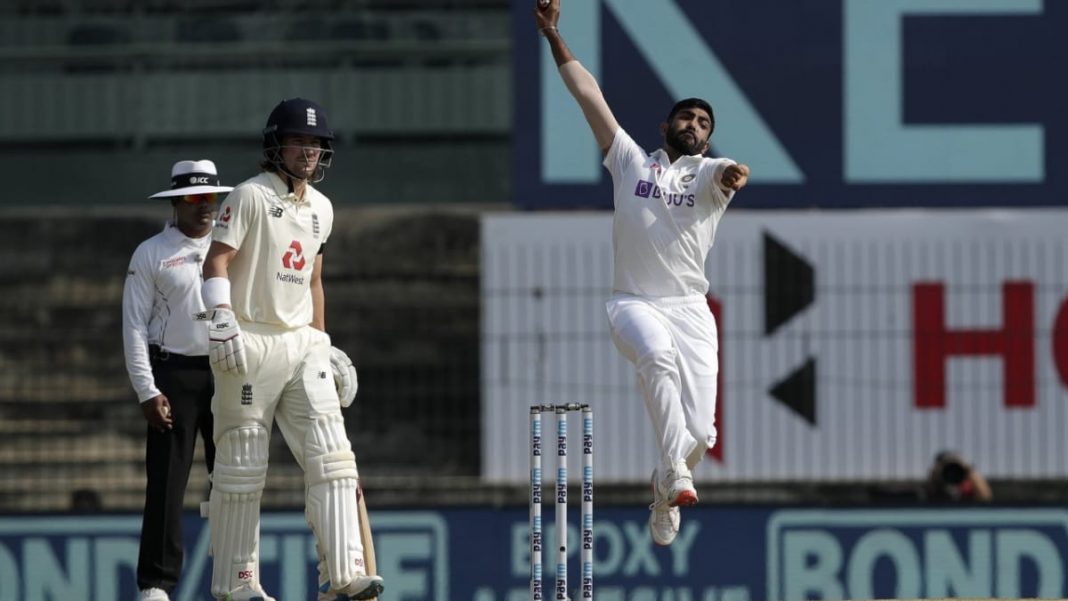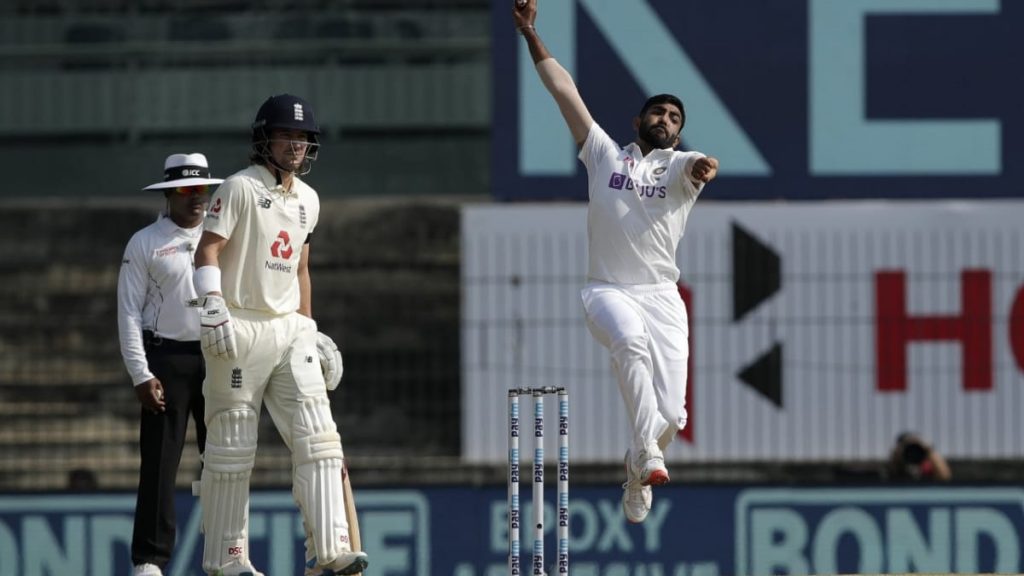 India's speedster Jasprit Bumrah played his first Test at home when India took on England during the first Test match in Chennai.
Bumrah struck early in the first session of Day 1 when he dismissed Daniel Lawrence after which he, along with the other bowlers, struggled the entire day to get a wicket.
When India's bowling unit was bowling incessant spells without any wicket, even Bumrah let a ball skid freely and fans witnessed a very haywire delivery from the pacer.
Loose delivery from Bumrah
During the 30th over when England's skipper Joe Root was batting on the pitch, Bumrah released a loose delivery that was not just a wide and an overstepping no-ball but also received an over-the-head ball warning.
However, as Day 1 ended, Bumrah showed his skills and broke the much-needed 200-run-stand between Joe Root and Dominic Sibley when he bowled the last over of the day. Sibley was dismissed at 87 in a leg-before-wicket, in a much similar fashion Bumrah dismissed Daniel Lawrence earlier in the day.
Also read: India vs England 2021: Watch Jasprit Bumrah's first Test wicket on Indian soil