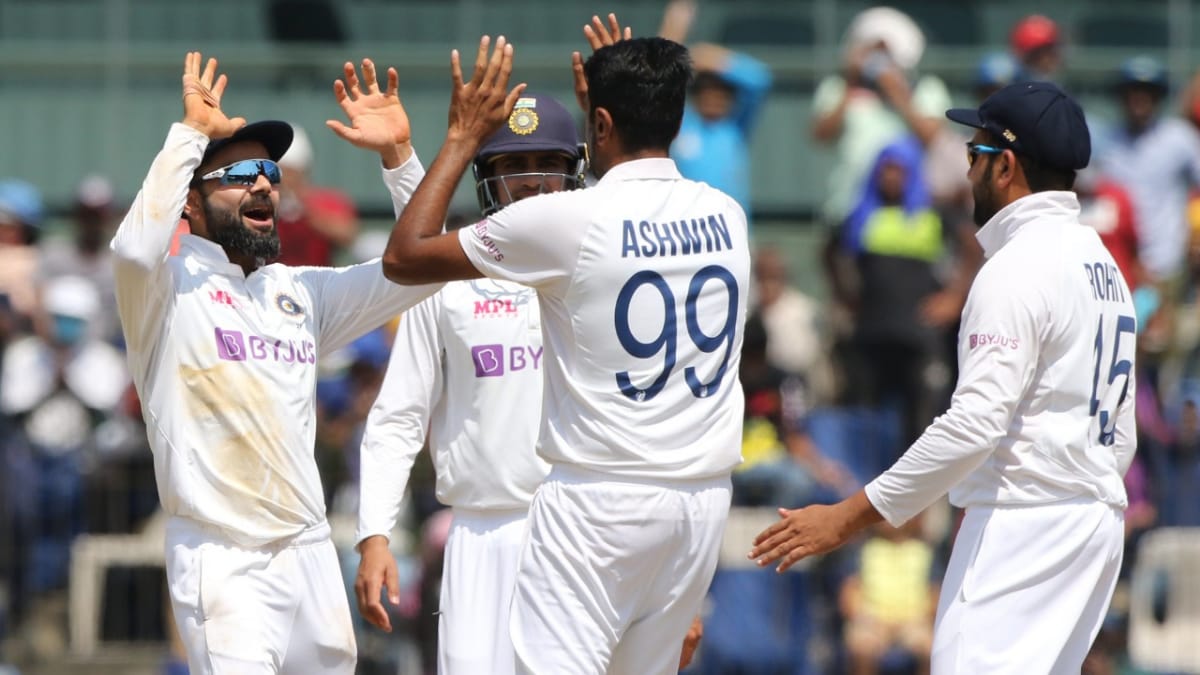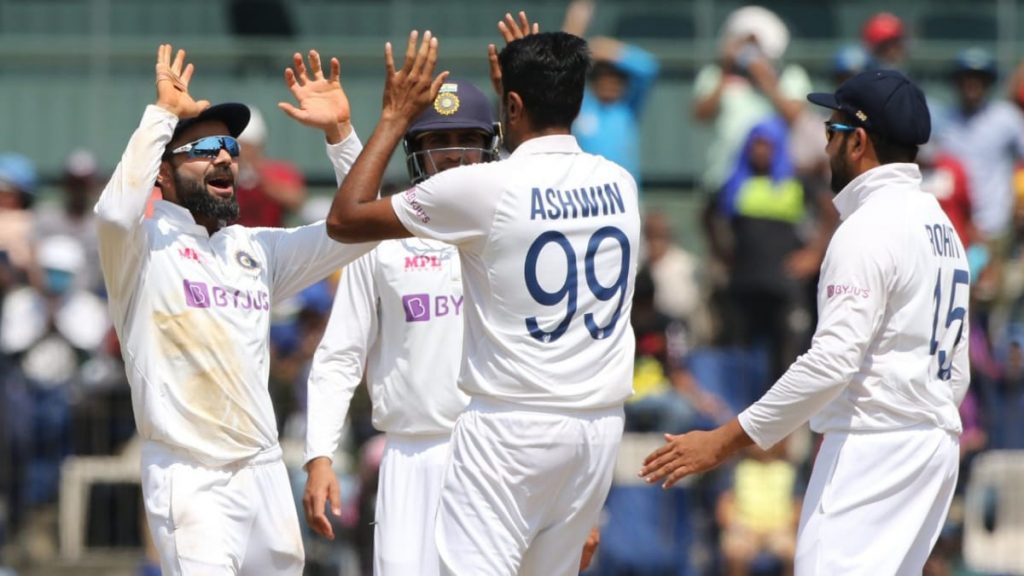 Ravichandran Ashwin was the hero of the second test for India against England as he came up with a breathtaking all-round performance at his home ground. Picking up a five-wicket haul in the first innings, the all-rounder delivered with a knock for the ages in India's second innings as he rescued India from a mildly precarious position after a mini-collapse. That the innings came at Chepauk made it even more special.
Ashwin also achieved the feet of scoring a century and picking up a fifer in a Test match for the third time in his career. Only Sir Ian Botham has done it more times with five. Ashwin also came up with the goods in England's second innings as he picked up three wickets. With 8 wickets and a century with the bat, he was rightly adjudged the Man of the Match.
Ravichandran Ashwin gets encouraged in Tamil
During the 38th over of England's innings, Indian captain Virat Kohli was heard encouraging bowler Ravichandran Ashwin on the stump mic. 'Vera level' was the phrase used by Kohli which in Tamil means, "On a different level". On hearing this, Rishabh Pant from behind the stumps also attempted to use the phrase to encourage Ashwin leading to hilarious viewing and listening.
With the second test now done and dusted, all the focus will now shift to the third test which will be a day/night test and will take place in Ahmedabad.
Also Read: India vs England 2021: India in danger of losing crucial World Test Championship points; Read to find out why