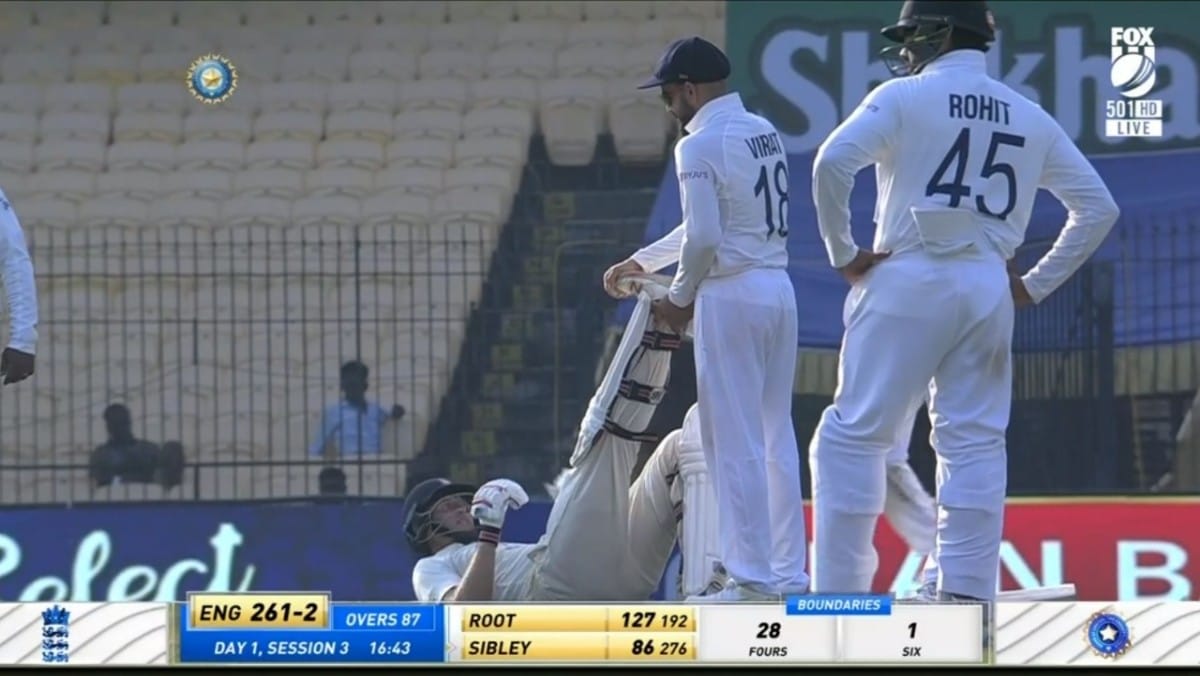 Indian skipper Virat Kohli won the hearts on-the-field not with the bat, but with the kind gesture to help Joe Root who suffered the cramp while playing.
During the 87th over when Joe Root was running a single towards the non-striker end, he suffered a flexed muscle that followed a cramp and started limping. Before the physios arrived, Virat Kohli went to help and ease Root's problem.
With the knowledge to overcome the cramp problem, Kohli lifted his leg to rustle the cramp and provide Root some comfort.
Root, who is playing his 100th Test for England, came slightly under the humid weather of Chennai and developed a cramp. The England skipper smashed a century in the ongoing first Test between the two nations at MA Chidambaram Stadium.
Also read: India vs England 2021: Twitter blazes as England skipper scores a ton in his 100th Test