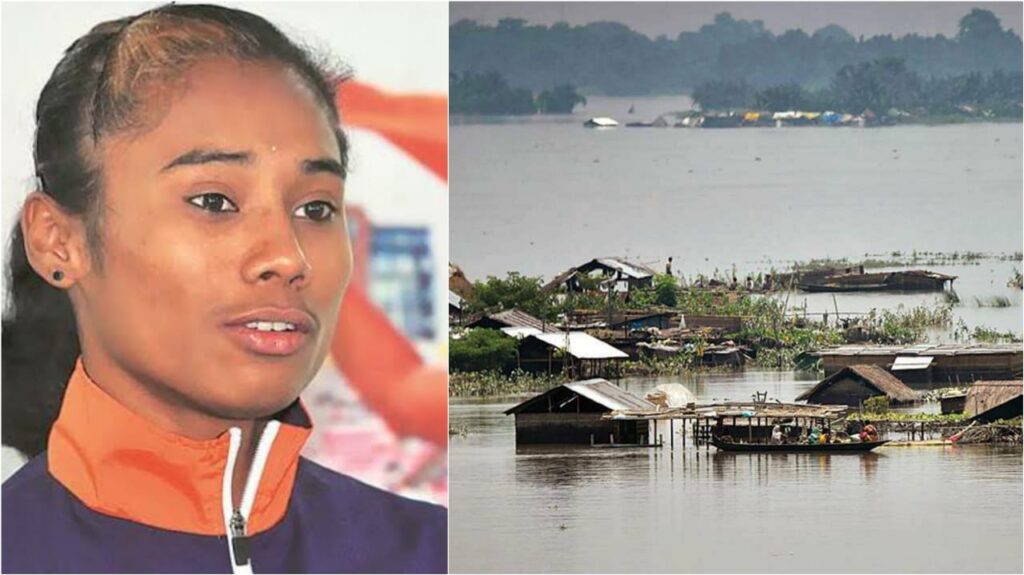 As per ASDMA reports, 26 districts in a total have been affected so far, and near about 79 people lost their lives due to the severe flooding in Assam.
A total of 27,63,719 people and 1,16,404.01 hectares of crop area had been affected by the floods as river Brahmaputra was flowing above danger level in several places in the state.
The report stated, "the government has so far opened 649 relief camps that are currently providing relief to 47,465 people. 181 boats have been deployed and 511 persons have been evacuated."
Indian athlete, Hima Das nicknamed as the Dhing Express, who is herself from the state of Assam urged in her tweet to help victims.
She tweeted, "Our people of Assam are going through difficult times, along with fighting COVID-19 they are facing flood situation in the state. I urge everyone to help our brothers and sisters in this situation and contribute to the CM Relief Fund Assam for Assam Flood."
Born on January 9, 2000, Hima Das, is an Indian sprinter of just 20 years, who holds the current Indian National record in 400 meters with a timing of 50.79s, created at the 2018 Asian Games in Jakarta.
Also Read Hima Das Isn't Worried About Qualifying For Olympics