India's track and field athletes will visit Turkey for training as well as a competition tour of Turkey later this month, according to the national federation. The team includes 400m ace Sprinter Hima Das, Commonwealth Gold Medalist Neeraj Chopra, Shivpal Singh and both the relay teams in 100m and 400m (men and women) will join the 40 person contingent along with coaches.
They will visit the Turkish city of Antalya and take part in some competitions with the upcoming Tokyo Olympic Games on their mind.
"We have got clearance from the SAI for this training-cum-competition tour of Turkey. It is a 40-odd contingent including the coaches. We are not getting a training base in Europe because of various reasons, so we have decided on Turkey," Athletics Federation of India President Adille Sumariwalla told PTI.
The Indian relay teams are set to take part in the World Athletics Relays at Silesia in Poland on May 1 and 2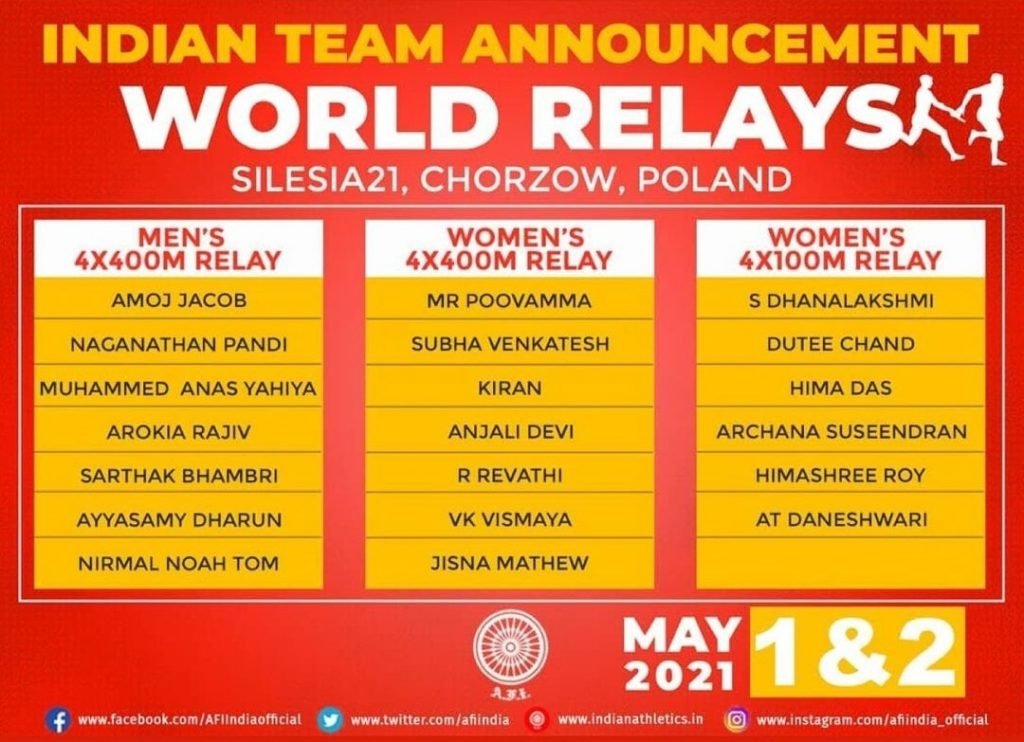 Adille Sumariwalla further spoke about the relay teams and said, "The athletes should leave (for Turkey) this month. We have to get the visa first and then book the tickets and the accommodation facilities there in Turkey."
Sumariwalla said all the athletes training abroad will return to India for the National Inter-State Championships which is another Olympic qualifying event. The event is scheduled to be held in Bengaluru in June.
"The relay teams of 4x100m and 4x400m will travel from Turkey to Poland for the World Relays. Hima will be training for the 4x100m relay team," the AFI president added.
Also Read: India name 15-member squad in shooting for the Tokyo Olympic Games