India exited from the Denmark Open Super 750 badminton tournament with a bare haul after last hopes PV Sindhu lost her quarterfinal match and Sameer Verma retired midway on Friday. India's campaign in Odense has been under par.
PV Sindhu, who returned to play at Denmark Open since winning the bronze medal at the Tokyo Olympics in August, suffered a straight-game defeat to world No. 8 and runner up, AN Se-young, South Korea's 19-year-old emerging shuttler. It was Sindhu's second defeat to Se-young at the Denmark Open, she was unmatchable for the South Korean.
World No. 28 Verma, on the other hand, returned empty-handed after inflicting a surprise defeat on Denmark's world No. 3 Anders Antonsen. Despite Lakshya Sen losing his quarterfinal match against reigning Olympic champion Viktor Axelsen in straight games, he remains Indian badminton's only bright prospect. Sen had finished runners-up at the Dutch Open 2021, losing the final to Singapore's Loh Kean Yew.
Where do India's star shuttlers stand now?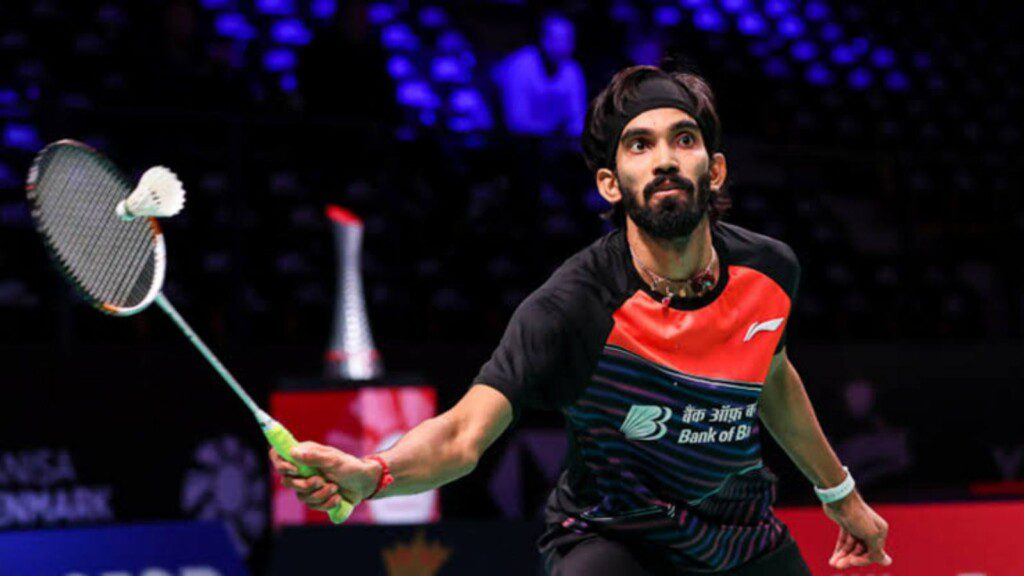 In all the disciplines, at the Odense Sports Park, India has had a dismal run. Earlier, London Olympics medallist Saina Nehwal, 31, who had retired midway through her first match at Uber Cup Final due to a groin injury, couldn't match Japan's world No. 20 Aya Ohori and lost 21-16, 21-14 in the opening round. In the meantime, Saina's husband Parupalli Kashyap, now 35, retired after being 0-3 down against Taiwan's Chou Tien-Chen.
HS Prannoy and World Championships bronze medallist B Sai Praneeth too made a first-round exit. Both Prannoy and Praneeth lost their respective matches by straight games. India's performance in the recently concluded Thomas and Uber Cup has not been pleasing, either.
At both men's and women's team championships, India made an inglorious exit, losing the quarterfinals to China. In the Sudirman Cup, Japan handed India a 5-0 defeat in the first round.
Apart from Sindhu's Tokyo Olympics bronze and World Championship gold and men's doubles pair of Satwiksairaj Rankireddy and Chirag Shetty's inspiring performance in Tokyo 2020, India has nothing special to speak of in their kitty. In the mixed doubles, Satwik and Ashwini's experienced hands could not yield any result of significance. In women's doubles, too, Ashwini and N Sikki Reddy's pair doesn't show a flash of fire.
Recent Show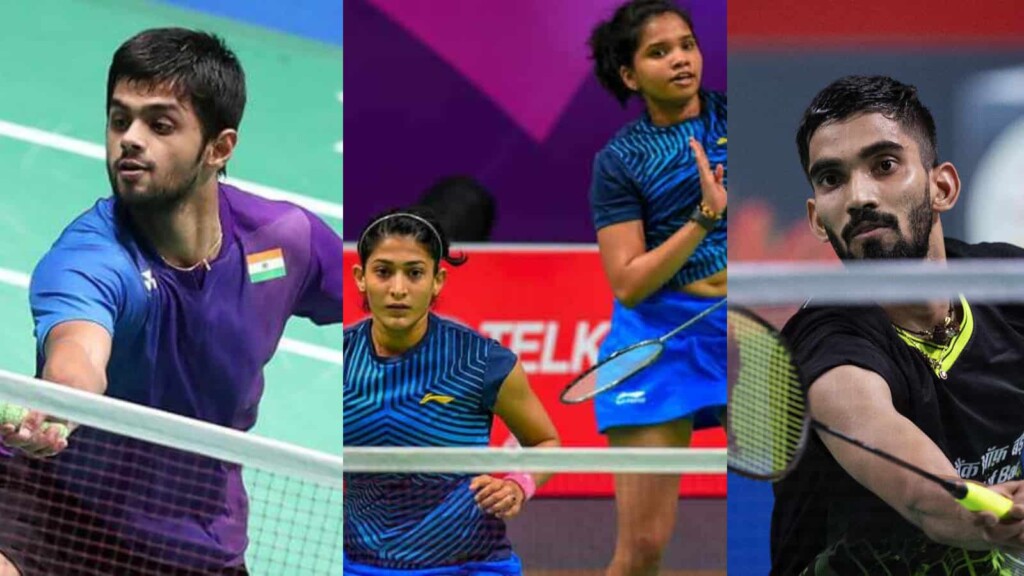 In the Tokyo Olympics, concluded in August, India had representation only in three events – women's and men's singles and men's doubles. It was the first time that India didn't have any representation in women's doubles. In mixed doubles, since the 2012 London Olympics, when Jwala Gutta and V Diju represented India in the Olympics for the first time, no Indians could qualify for the showpiece event.
The fact is that Sindhu in women's singles, Satwiksairaj and Chirag Shetty in men's doubles and Lakshya Sen in men's singles are the only few bright prospects, India has at present. With the number of quality players on the decline, Indian badminton has hit a nadir. Though Dhruv Kapila and MR Arjun and Krishna Prasad and Vishnu Vardhan in men's doubles showed promise, they are yet to win a big tournament.
India badminton, of late, has been excessively dependent on PV Sindhu, the reigning world champion. There is no denying the fact that she is the face of Indian badminton. But the level of expectation the two-time Olympic medallist has been bearing is huge. It will be unwise to expect her to win big tournaments all the time. She has given India the BWF World Tour Finals gold and five World Championships medals – two bronze and two silver medals and a gold medal in 2019, which is another first in the annals of Indian badminton.
Though B Sai Praneeth won India the World Championship bronze for the first time since 1983, he has been rather inconsistent. His compatriot, Kidambi Srikanth had a dream run in 2017 when he won four of six Super Series titles in a calendar year. But 28-year-old Hyderabadi couldn't maintain the consistency going forward.
End of Golden time for Indian Badminton?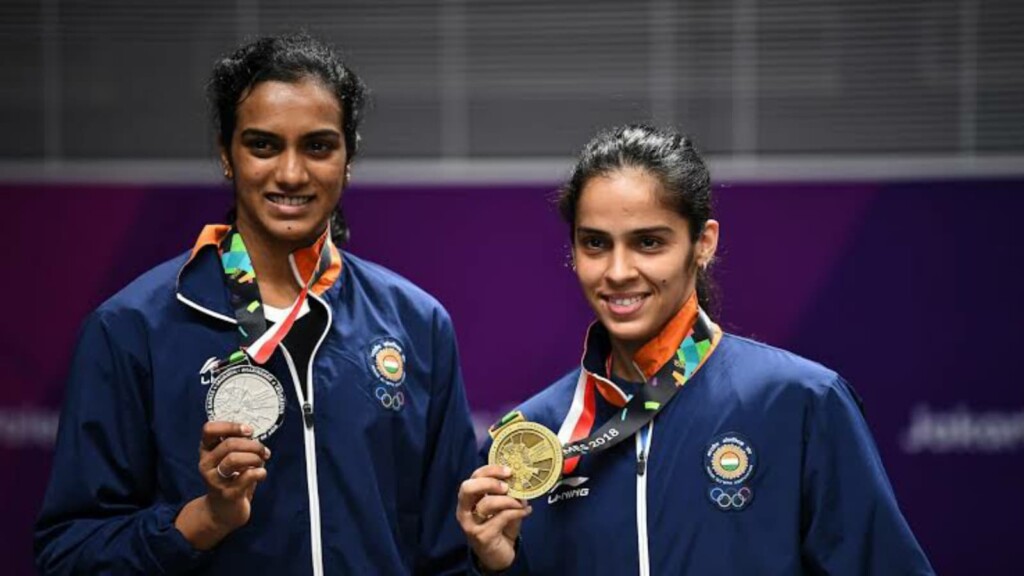 The phase of 2010-2021 was arguably the golden age of Indian badminton, with the country, for the first time, winning four medals at the Commonwealth Games in New Delhi, courtesy of Saina Nehwal's women's singles gold and Jwala Gutta and Ashwini Ponnappa's women's doubles gold. It was the second time India won two gold medals in twelve editions but finished second behind Malaysia. In 2018 CWG, with two gold, three silver, and a bronze, India, for the first time, became the most successful team.
Since 2011, India never returned home empty-handed from the World Championships, with Sindhu being the five-time medallist at the annual meet. Since 2012, India won a medal in women's singles in three consecutive Olympics – Saina's bronze in London, Sindhu's silver and bronze in Rio 2016, and Tokyo 2020, respectively.
Apart from these major successes, Saina, Sindhu, Jwala, and Ashwini teamed up to win the 2014 and 2016 Uber Cup bronze medals and the women's team won the bronze in the 2014 Asian Games for the first time since 1982. The last time India won a medal at the continental Games was in 1986 when the men's team won a bronze.
On the BWF World Tour, Saina won 10 Super Series titles and Sindhu got three, apart from the two Olympic medals and a BWF World Tour Finals crown. Srikanth became one of the four shuttlers in history to win four Super Series titles in 2017 and briefly held the No. 1 ranking on the BWF men's singles rankings while Praneeth won the Singapore Open Super Series title.
In the men's doubles, Satwiksairaj and Chirag won the Thailand Open 2019. But their back to back win in the Tokyo Olympics was not enough for them to break the barrier of the first round. Though they could not progress to the second round, they produced an inspiring show beating British pair of Ben Lane and Sean Vendy and world No. 3 pair from Chinese Taipei of Lee Yang and Wang Chi-Lin.
When India saw Jwala, Saina, Sindhu in the women's circuit and Srikanth and B Sai Praneeth in men's singles sporadically dominating the world badminton after the retirement of All England champion Pullela Gopichand for the last two decades, the immediate future of Indian badminton looks not promising, with young faces struggling to make their mark. In most cases, young shuttlers are inconsistent and lack proper guidance.
Who after Sindhu, Srikanth and Praneeth?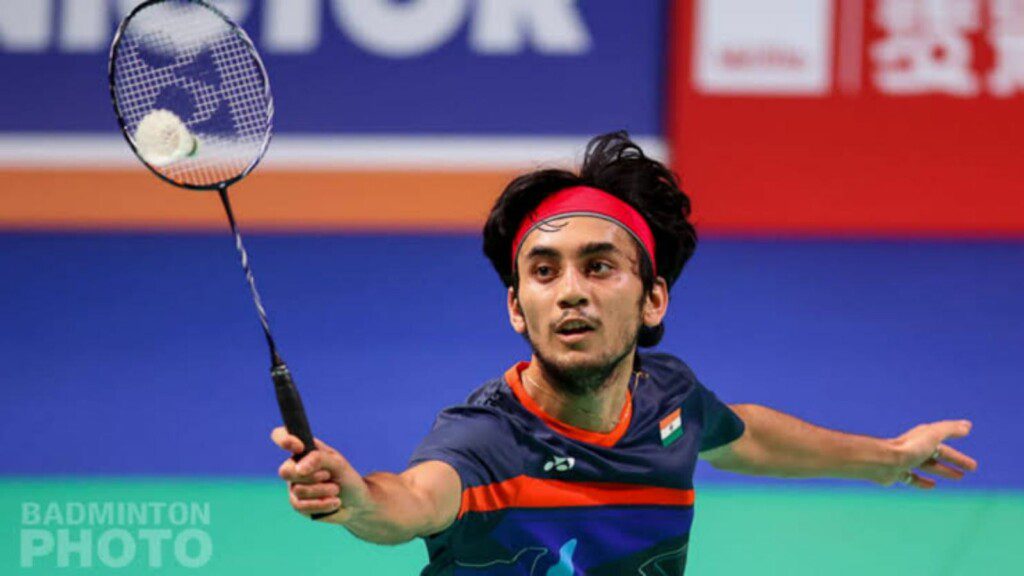 Among the upcoming players, only Lakshya Sen shows genuine promise in men's singles while in women's singles the likes of Malvika Bansod (20), Ira Sharma (17), Maisnam Meiraba (18), Tansim Mir (16) and Rituparna Das (20) have been patchy. It must be told that in her teens Saina had won her first Super Series title, while Sindhu clinched two World Championships medals, an Uber Cup and Asian Games bronze.
In men's doubles, India has young faces in Satwiksairaj, Chirag Shetty, Dhruv Kapila, MR Arjun, Krishna Prasad, and Vishnu Vardhan, it has to be seen when they yield a result. However, India's future in women's doubles largely looks bleak after Ashwini Ponappa and Sikki Reddy.
Experts' View
Asked about the future of Indian badminton, former chief national coach, Vimal Kumar, sees hope in Lakshya Sen but is not too optimistic about the future of women's singles and doubles.
"I am happy with Lakshya Sen's progress. He could give India some good results in near future. But I don't see anybody emulating Sindhu and Saina's success in the coming time. The current batch of women's singles players is yet to win a big tournament. By this age, both Saina and Sindhu won prestigious titles," said Vimal Kumar, who is currently the chief coach at Prakash Padukone Badminton Academy in Bengaluru.
Meanwhile, Jwala Gutta welcomed the Badminton Association of India's plan to rechristen the structure of badminton in the country, setting up five regional academies and a national center for excellence in New Delhi.
"In our time or before there were a lot of players of quality. Earlier the facility was not there. Now, we have the facility, still, we are not producing good quality players. But why? Only one Sindhu or Srikanth will not make India a badminton powerhouse. To become strong in the game, we need thousands of players in all the disciplines; we don't have that at present.
Badminton facilities should be made available in every corner of the country. The coaching system also has to be changed. There is a need for a decentralization of the existing system. The current system is killing players' basic instincts, so we are not getting quality players from the current batch. To produce players of international caliber, the focus should be on utilising players' strength, and emphasis should be given to their weakness," said 2011 World Championship bronze medallist Jwala Gutta, who now runs a 16-court academy in Hyderabad which is India's largest badminton facility.