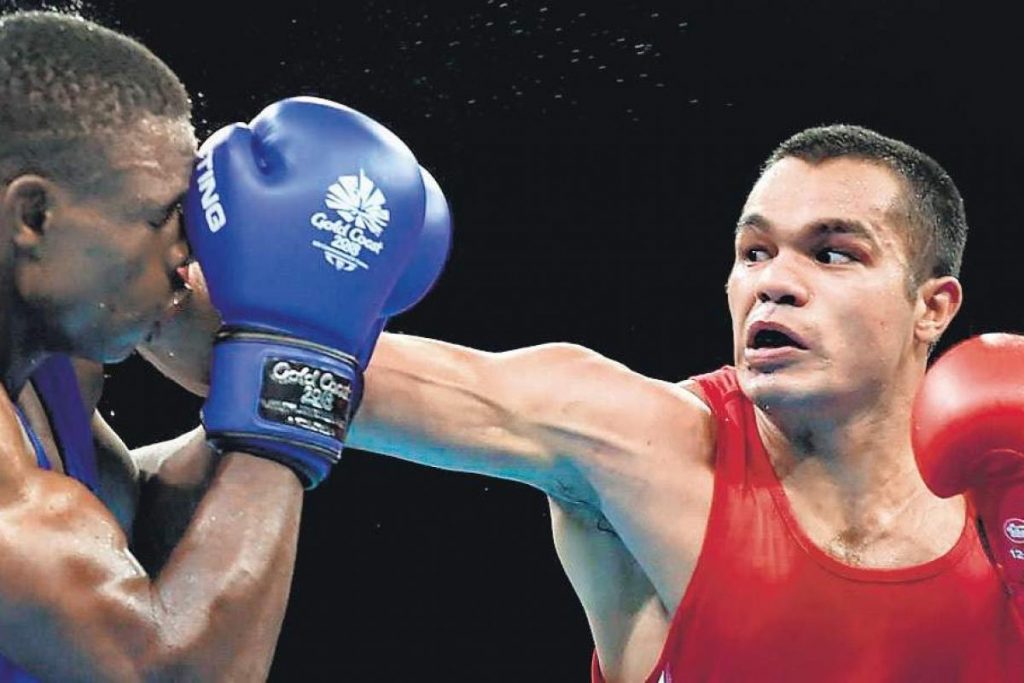 Asian Games gold medallist Vikas Krishan has recently talked about reviving his career in the U.S. He is currently training in Inspire Institute of Sports (IIS), Bengaluru. The 28-year-old has won a gold medal in the 2010 Asian Games and a gold medal at the 2018 Commonwealth Games.
The boxing champion said, "As soon as I manage to get a flight, I am going to the USA. I am in touch with Top Rank Promotions. They have promised to arrange fights for me and I hope to compete in three-four bouts before the Olympics," as reported by Sportstar.
"That would help my Olympic chances more than anything else because it is in the pro circuit that I learned the crucial lesson of not believing in luck. It is all about ability, there is nothing called luck," he added.
Vikas will be making his third Olympic appearance in Tokyo next year which was initially planned to be held in 2020 but due to the covid19 outbreak the event was postponed.
Vikas Talks About His Boxing
Talking about his boxing he said, "If you watch me right now, you can see the artistry. In my past two Olympics, I used to be bothered by pressure and expectations, not anymore. I feel free of that. This has made boxing very enjoyable for me. Earlier there was an element of stress."
After being asked to leave NIS Patiala for alleged violation of COVID-19 quarantine norms which was later deemed unintentional, he started training in Bengaluru. He is not planning of going back even though the SAI allowed him to return after an inquiry.
He said, "I will continue training here (in Bengaluru). I have fallen into a rhythm and I don't wish to disturb myself by once again making the trip to Patiala. I don't see the point."
Also Read: "I Am Destined To Win An Olympic Medal," Says Boxer Vikas Krishan