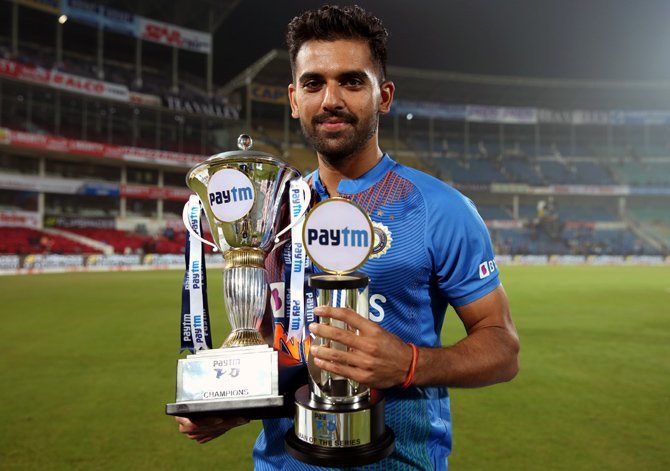 Chennai Super Kings star bowler, Deepak revealed his craze about PUBG Mobile and also his game setup, stats and many more.
Deepak's sister Malti Chahar has posted a video on Instagram in which Deepak is playing PUBG Mobile game as he was seen using a four finger claw setup which is difficult to hold and control. This shows that he has been playing PUBG Mobile for quite some time.
Deepak mentions that he is on IV tier of the crown in PUBG Mobile season 13 which is recently launched just a few days ago. He also revealed that he reached at Ace tier of season 12.
PUBG Mobile is hitting hard globally as it is trending when it comes to multiplayer games. A new season brings a lot of updates including the Mad Miramar, the Bluehole mode, exciting new outfits, weapons, and car skins and many more.
Apart from Deepak, many Indian cricketer have been previously spotted playing PUBG game like Kedar Jadav, MS Dhoni, Rishabh Pant, Hardik Pandya and Yuzvender Chahal. But, Chahal is one of the biggest PUBG lover as he also becomes a part in a PUBG live stream with India's most popular PUBG gamer.