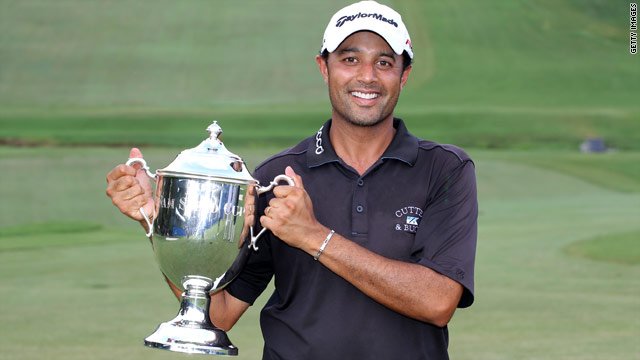 The Indian Golfer who made headline after winning the Wyndham Championship in 2010.
Recently, ahead of going to Rocket Mortgage Classic of the PGA tour, Arjun tested negative for Covid-19. It was a huge relief for the Indian Golfer as now he could just focus on his game, going along the first two rounds with the likes of golfers like Matt Jones and Michael Thompson.
During the time he was going to the venue via a commercial flight, Arjun Atwal cracked laughter saying, "I am glad it was not a test in Math." "The first thing was a test on arrival. No going to the course or the range, till the test came through. I had to wait for close to hours, but in a sense felt relieved at all these precautions," as quoted by Hindustan Times.
The 47-year-old, Atwal still compete at the best of his potential after being a runner up at the Mauritius Open in 2017. He exclaimed further that he feels fits, having a proper diet, and still believes he could grab the trophies as long as he stays in shape and is confident. To stay healthy, he stopped drinking and started having more fruits and vegetables, even the intake of carbohydrates.
"I wanted to get rid of the aches and pains, which I've had for a number of years. I cleaned up my food…eating less carbs, lighter calories and not consuming 3,000 calories daily like before," said Atwal.
Also Read Golfers Rashid, Aditi, and Diksha recommended for Arjuna Award