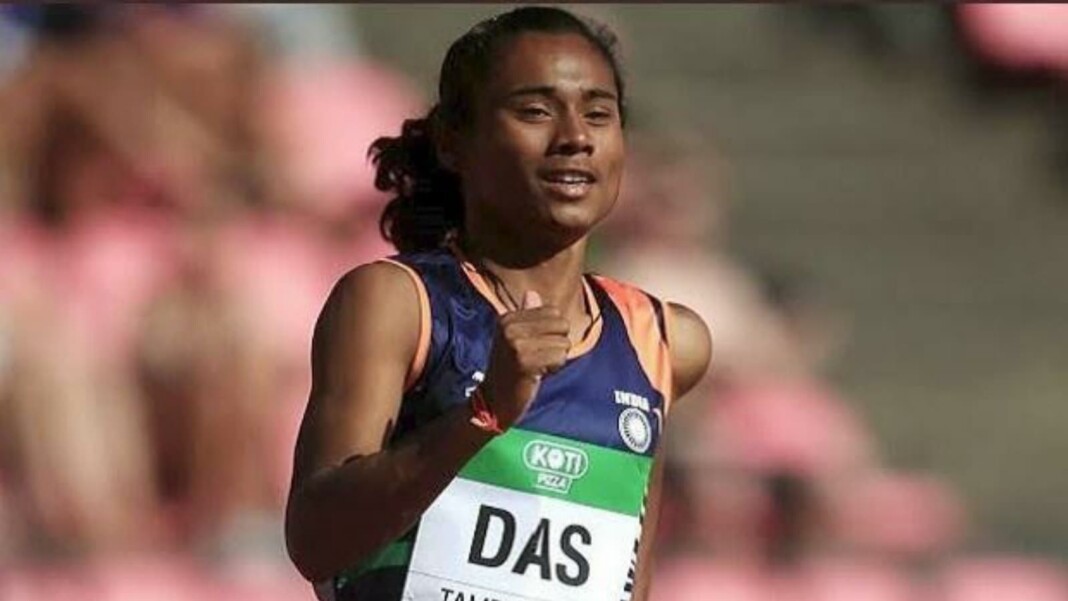 Sprinter Hima Das will have one more chance to qualify for the Tokyo Olympics today on 21st June at the Indian Grand Prix 4. She will be taking on the 200m race, as she shifted from 400m due to a back injury.
The Indian sprinter shot to fame after she won the women's 400m World U-20 Championships in Finland in 2018. She has also won a silver medal at the 2018 Asian Games. Hima Das only hopes to possibly win a medal in Women's athletics at the Tokyo Olympics this year.
Das has, however, been struggling to qualify, but will have another chance, as she participates in the 100m, 200m, 400m, and relay events with the hopes of becoming a part of the Indian contingent.
200m will be Das's focus at the Indian Grand Prix 4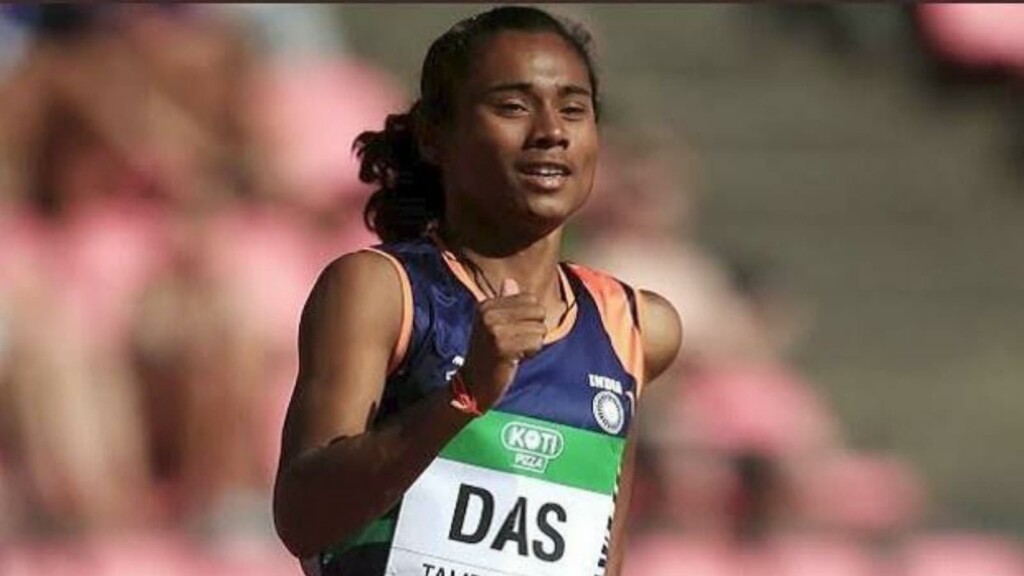 Hima Das will try to qualify for the Olympics mainly through the 200m and 4x100m relay races. She is currently nowhere near the qualifying mark and will have to face of against her Indian opponent Dutee Chand, who is better suited in the 200m.
Hima Das will also be relying on her performance at the Federation Cup, were she won gold and ran a time of 23.21s. Das needs a time of 22.80s to secure a spot at the Tokyo Olympics. Even if she does not qualify for the 200m, she will still have the 4x100m relay to qualify for the Olympics.
How Can Hima Das Qualify for the Olympics?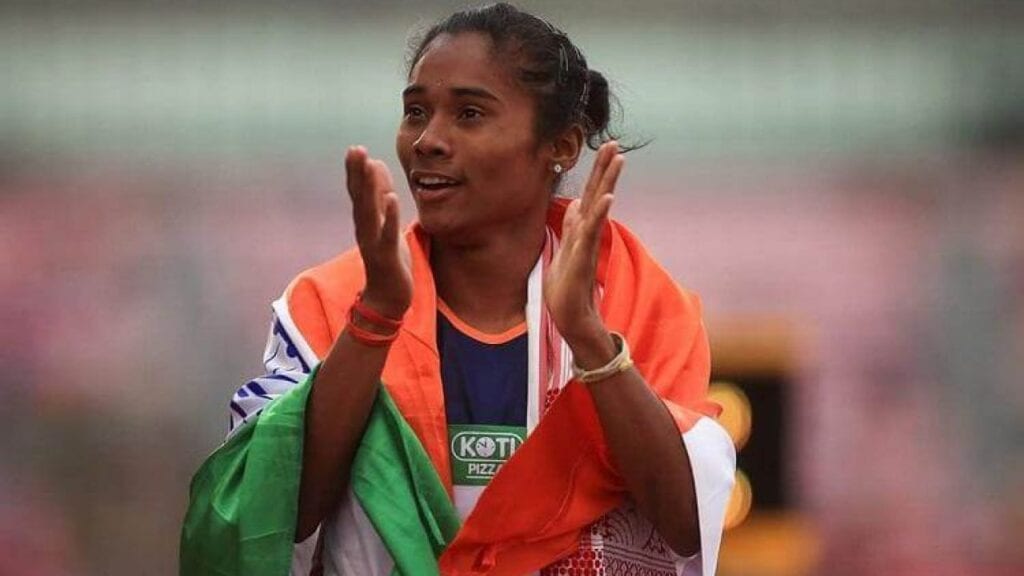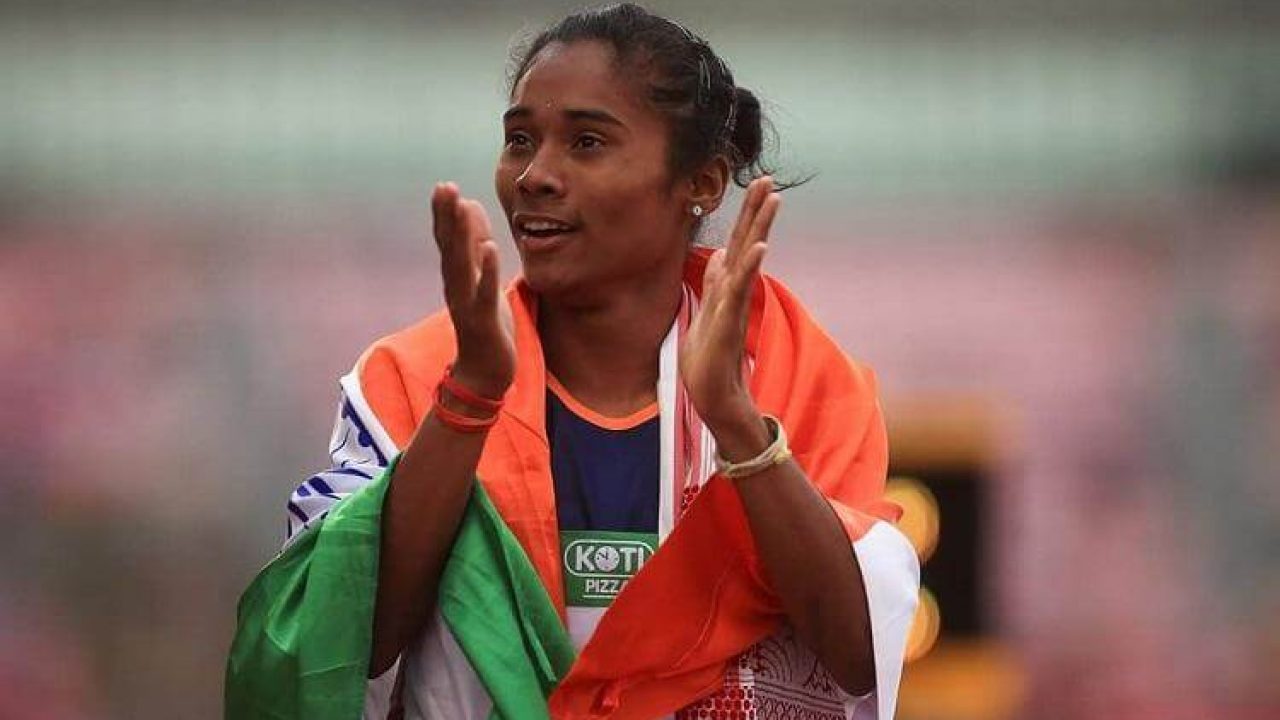 In the 4x100m relay, 16 teams qualify for the Olympics. The top 8 teams at the 2019 World Championships in Doha have already secured their spot. The remaining 8 teams are selected through the final standings as of June 29, 2021, and the World Athletics Relay. The Indian women's team is currently ranked 22nd, and will hope to improve their timings at the Indian Grand Prix 4 and the inter state matches that will be held soon.
For the 100m, she has yet to breach the qualifying mark of 11.15s, but she is comfortably placed 43rd out of 56, with only a few days to go, making it almost certain that she will qualify.
Her main task is the 200m, where she will have to work hard and earn a rank in order to ensure she secures a Berth at her maiden Tokyo Olympics this year.
Also read: Tokyo Olympics Qualification: Big Upset as Indian Women's team Bow Out of the Archery Qualifiers