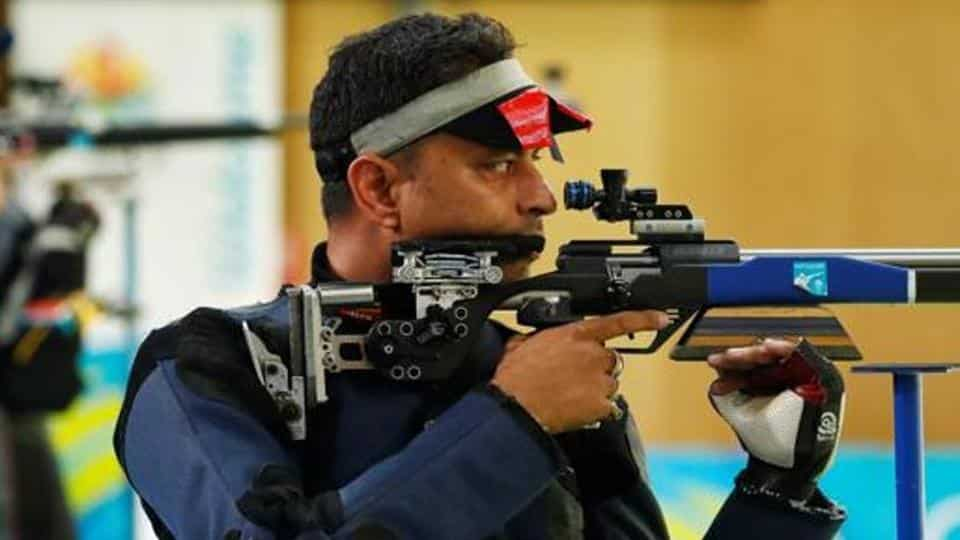 Indian shooters are finally back at the range after a year-long gap. The NRAI selection trials 1 and 2 in rifle/pistol and shotgun commenced on Tuesday at New Delhi's Dr. Karni Singh Shooting Range with Day 1 of the Skeet qualification event.
These trials hold additional significance for shooters during an Olympic year. India has won a record 15 Quota places for the Tokyo Olympics with a few more up for grabs at the various ISSF World Cups scheduled between now and July.
A good showing here would significantly improve a shooter's chances of making the cut for India's Olympic squad.
The trials, scheduled until 18th January, are being conducted with maintenance of Standard Operating Procedures (SOPs) amid the COVID19 pandemic.
Men's 50m 3 Positions T1
The first final of the competition was in the Men's 50m 3 Positions event. Veteran Sanjeev Rajput was in good form as he topped both the qualifications and finals with impressive scores of 1181 and 459.9 respectively.
Swapnil Kusale and Akhil Sheoran were 2nd and 3rd in the finals with scores of 459.1 and 445.6.
Youngster Aishwary Pratap Singh Tomar was 2nd in qualifications with a score of 1179. He finished 5th in the finals with a score of 425.1.
The qualification cut-off for the finals was 1164. Both Sanjeev and Aishwary have already secured Olympic quotas. Trial 2 of this event is scheduled to be held tomorrow.
Skeet T1
Men
Abhay Singh Sekhon of Punjab was the winner of the Men's Skeet T1 with a final score of 56. Arjun Thakur and Karam Sukhbir Singh finished 2nd and 3rd with scores of 52 and 42.
Gurjoat Singh had topped the qualifications with a score of 121 but could only finish 4th in the finals. Abhay was 2nd with 120.
Abhay also won the Men's Skeet Junior T1 with a score of 56. Rajveer Singh Gill and Bhavtegh Singh Gill were 2nd and 3rd with scores of 53 and 43.
Angad Bajwa and Mairaj Khan who have both won Olympic quotas did not participate.
Women
Ganemat Sekhon of Punjab won the Women's Skeet T1 event. She topped both the finals and qualifications with scores of 55 and 120 respectively.
2nd and 3rd place went to Zaara Deesawala and Asees Chhina whose scores read 51 and 40.
In Women's Skeet Junior T1, Haryana's Raiza Dhillon was the winner with a score of 51. She finished just ahead of Areeba Khan who shot 49. 3rd place went to Parinaaz Dhaliwaal with a score of 41.
Also Read: Hockey India plans to host various events in 2021