The Indian Hockey team has returned back to their intense preparations for their upcoming Mission – Tokyo Olympics 2021. After a year of postponement due to the COVID-19 pandemic, Tokyo Olympics 2021 is set to take place on 23rd July. With 75 days to go, both Indian Men and Women hockey team has resumed their training in the National Camp in SAI center, Bangalore after a long break.
The Indian captains are optimistic with the team focused to flourish in their Mission-Tokyo Olympics, 2021. The team has been disappointed with the imposition of Travel restrictions for International tours in the coming weeks, which had hindered their full-fledged preparation for the International tournament.
Captains Rani Rampal and Manpreet Singh on preparations for the Olympics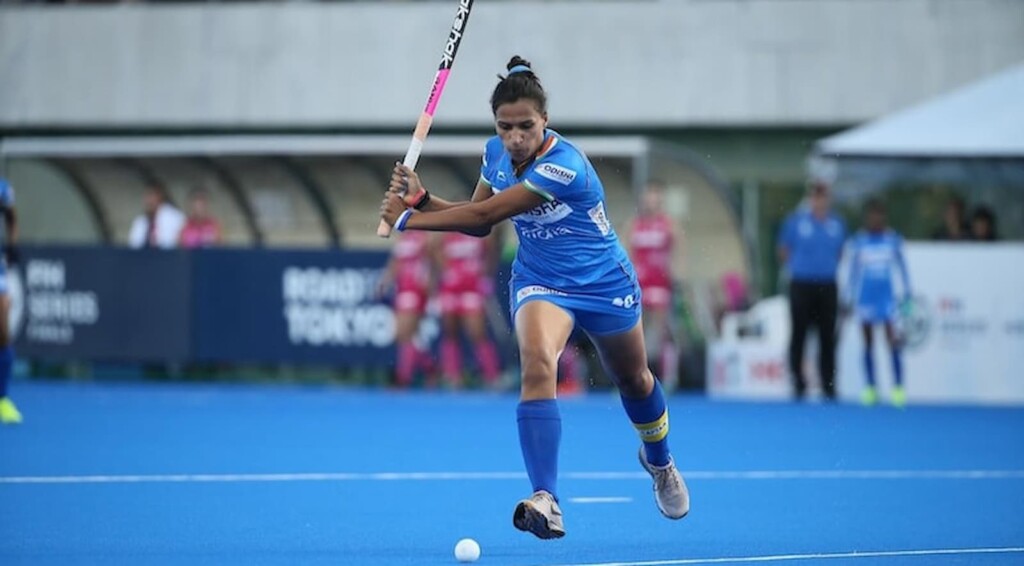 Captains of the Indian women's and men's sides, Rani Rampal and Manpreet Singh spoke today in a Hockey India release about their preparation and mindset ahead of the Olympic Games. "When the FIH Pro League Matches against Germany and Spain too were postponed, we were extremely disappointed because those matches would have certainly helped in our preparations. But we understand these are really unprecedented times, and travel restrictions in place," Manpreet said.
Despite these hurdles the Indian team is indomitable towards their preparedness with each player providing their cent percent effort on field.
"We strongly believe that we have the best chance to win a medal at the Olympics and this belief is keeping everyone motivated and optimistic. Our training now has been planned in such a manner that we peak at the right time and also we are clocking long hours in the Sun to get our bodies acclimatized to the hot conditions In Tokyo." Manpreet Singh added.
Meanwhile, previously on April 24, seven players Rani Rampal, Savita Punia, Sharmila Devi, Rajani, Navjot Kaur, Navneet Kaur and Sushila and two support staffs had tested positive for COVID -19, were isolated and kept under observation at the SAI National Center of Excellence in Bangalore.
Rani Rampal spoke about the same and said, "We are relived that all those players who had tested positive are all doing fine and have geared up to resume training. we are taking all precautions on campus too so that we are stay healthy and injure-free in the lead up to the games,"
"With travel restrictions in place, we understand we will need to remain in SAI Centre, Bengaluru and train. This is perhaps the same situation for some of the other countries too," she further said. "Despite these setbacks, we will continue to pursue our goal of doing well in Tokyo. The next 75 days is crucial, and we are upbeat as a Group," Rani Signed off.
The dedication shown by the Indian Hockey team despite facing numerous obstacles during their preparation is absolutely phenomenal and they would want to come up with a performance for the ages at the Olympic Games.
Also read: Indian women's hockey team captain Rani Rampal and six teammates recover from COVID-19