The much coveted Indian Wells Masters, also known as the BNP Paribas Open, a Masters 1000 event held annually in California will be held in October this year. The event is usually the first Masters 1000 event of the year and was scheduled from 11th-21st March this year but was postponed due to the COVID-19 Pandemic.
Today, the Indian Wells to be held in October has gotten the go ahead by both the ATP and WTA tours. The 2021 BNP Paribas Open at Indian Wells, often referred to as tennis' "fifth major," had been postponed due to COVID-19 concerns in California.
"The tournament is proactively working with the ATP and WTA Tours as well as title sponsor BNP Paribas to confirm dates later in the year to hold the event," the tournament said earlier in a news release. "Details will be released in the near future as plans are finalized."
Dominic Thiem toppled Roger Federer in the 2019 Indian Wells Final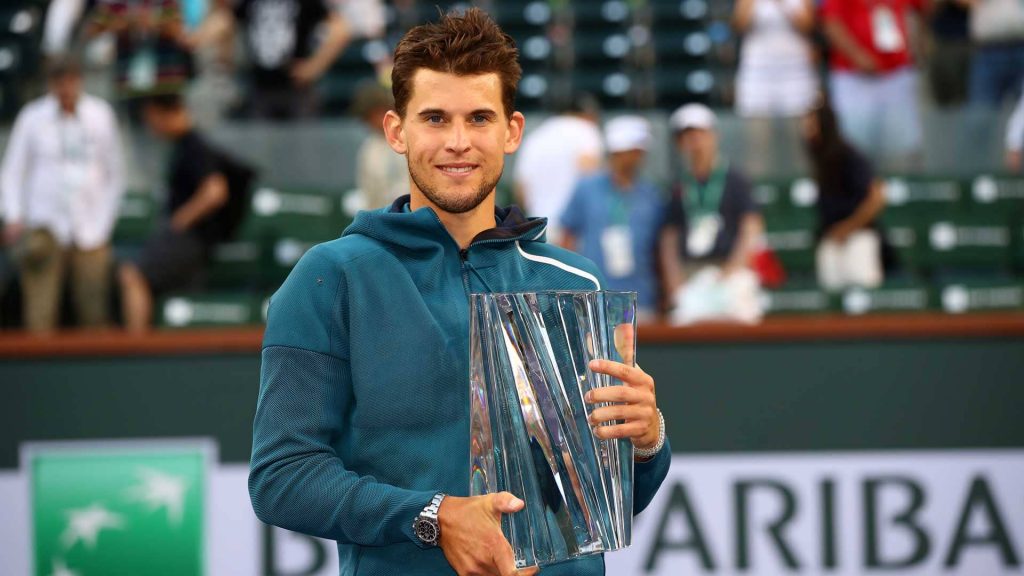 The tournament was last held in March 2019 where 7th seed Dominic Thiem produced a special performance to claim the then biggest title of his career, surviving Roger Federer. He denied Federer a record sixth BNP Paribas Open crown, battling back for the championship 3-6, 6-3, 7-5 in just over two hours.
On the women's side of things, then18-year-old Canadian wild card Bianca Andreescu capped a dream fortnight with a gripping 6-4, 3-6, 6-4 win over Wimbledon champion and former World No.1 Angelique Kerber.
Also read: 'I don't agree with everything my father says but I stand by him,' says Novak Djokovic